So, Rosie & Clyde came into my life.
Apparently they were owner-surrenders;
she could no longer afford them, or just didn't
have the time, we don't know.

It seemed she kept up on their vet visits,
but Clyde still needs to be fixed.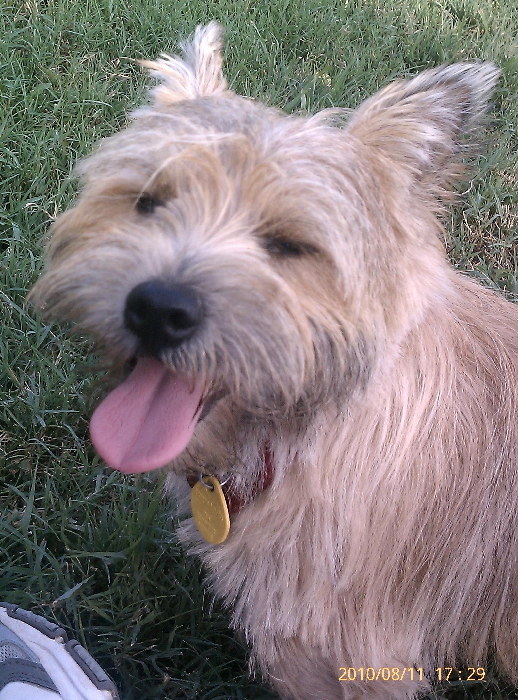 CLYDE

The shelter that had them has a very nice lady
who tries to find rescue places for all the dogs.
So, they were up-to-date on shots
and even microchipped for free.

Anyway, when I got them, they were a little stinky & matted,
so I gave them my both famous hair trim, which poor dogs,
I am not a groomer, but I could tell they felt better.

They both did great in the bath and with brushing.
Neither one has or had ever been aggressive towards me;
no food aggression, a little jealousy.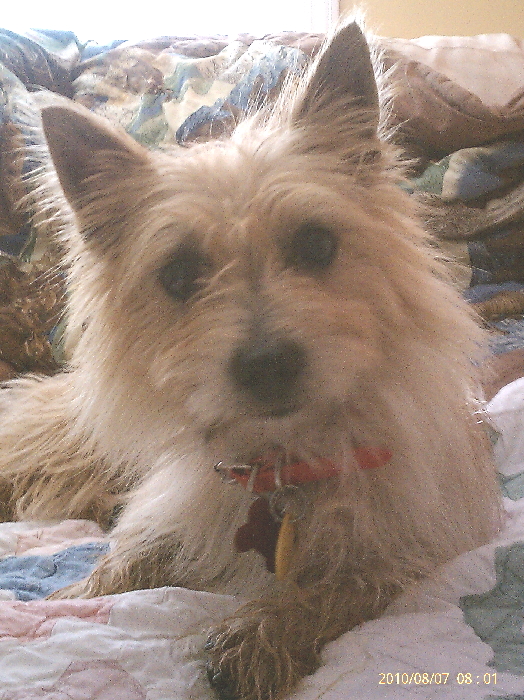 ROSIE

Rosie can entertain herself,
running around with a toy and squeaking it.

Clyde needs help with house training,
but I think once he is fixed, he will be great.

I decided I was gonna keep them both,
to give Tracie a break, but then there was trouble.
Rosie was aggressive with both my Yorkies . . .
so I had to have her go. She seems to do fine with dogs of her own size
And she didn't know she did wrong,
but I let her know she had.

Tracie said she was fine at her house.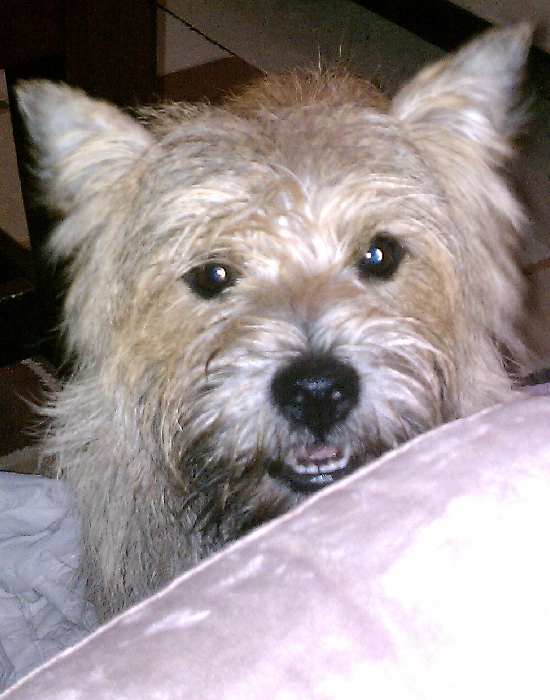 CLYDE

She is timid of new noises, but reassurance helps.
She has trouble settling down at night, and will squeak toys
at all hours of the night unless she is crated.

I do not know why she is nervous,
I do know she & Clyde both cower
when you go to pet them, so I believe someone
wasn't too nice to them.