Jeanne writes:

When we went to the vet on Friday, Roxy was still very nervous.
She did great meeting people & their pets and the clinic's staff.
Dr. Liz fussed over her like crazy, which I knew she would;
I mean, how can you not love Roxy?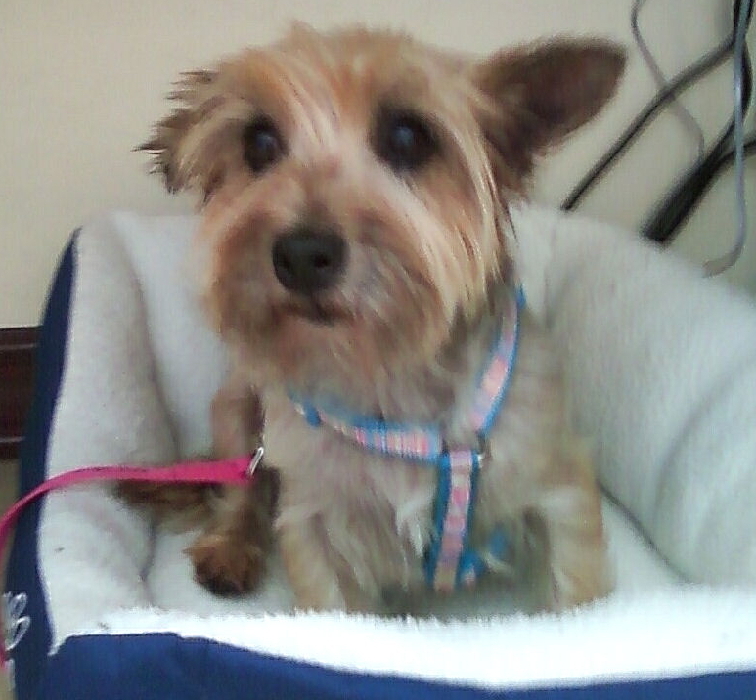 When we were finished and they were preparing
Roxy's Report Card, I took Roxy behind
the counter to talk to the front desk staff.
She found a big, cushy bed which seemed to
fit her perfectly, and then we found her smile!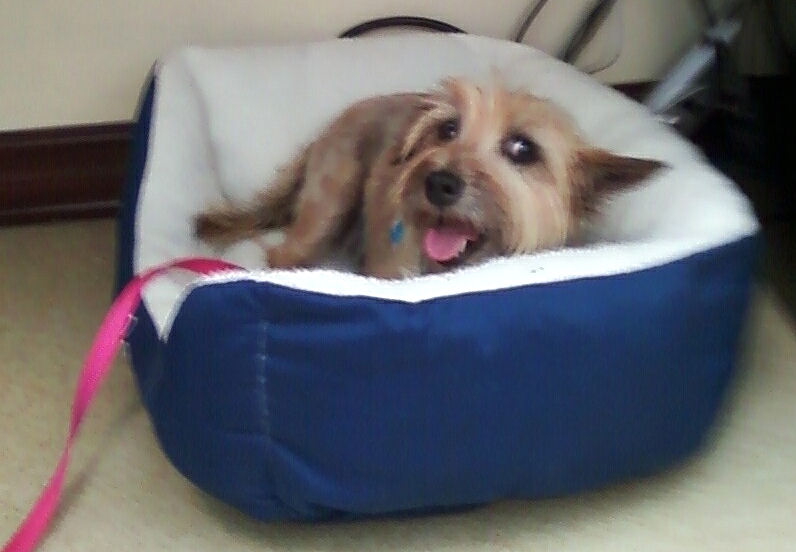 (Pictures taken with cell phone camera.)


KATHY WALKER:
God, I love that little sweetie pie! As I said, if I didn't already have five dogs . . . .