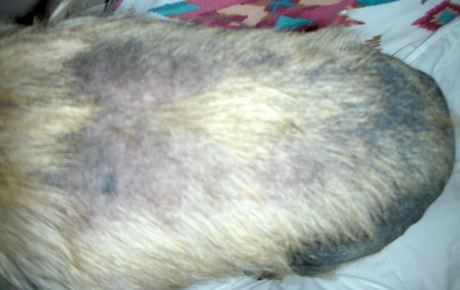 Ruthie's back from above;
large open areas missing fur
and blackish & pink skin

I drop Ruth off at my Vet's on Monday morning for an official diagnosis and meds - her ears and around her eyes are affected also. Karin says it takes about two months to get this condition under control. I'm outraged at her condition that any human allowed this to get so bad. I'm so thankful that CRUSA acted so quickly after getting a message from the woman who saw Ruth on the Craig's Listing - to get her into Foster Care immediately.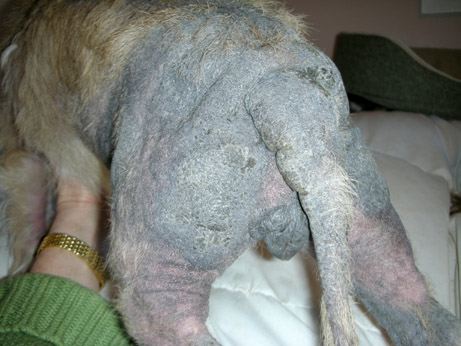 Ruth's backside:
tail, back legs & vagina
all very blackened & painful.

Please look at these pictures of Ruth carefully and think about the pain & misery this little 12-pound female Cairn endured. It almost made me weep when the kids said they were ashamed of her and none of them will miss her. Most of my dogs & fosters smell her and think she is odd, but my Chihuahua/Terrier touched her nose and wagged his tail at her.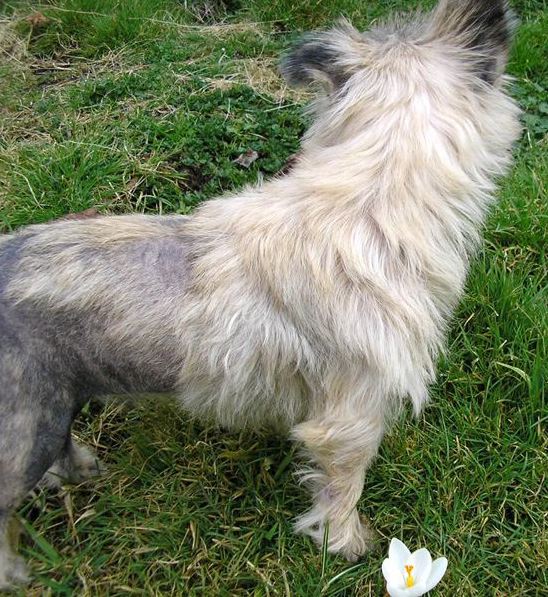 Ruth in the backyard during a rare sunny day; note the little white crocus flower.
Taken by Foster Dad Ron on 27 February 2008

We are keeping little Ruth separate from the other dogs in some little lightweight 100% cotton onesies to protect her skin; she drinks from separate water bowls and all her toys, clothes & bedding are laundered daily to keep her environment clean.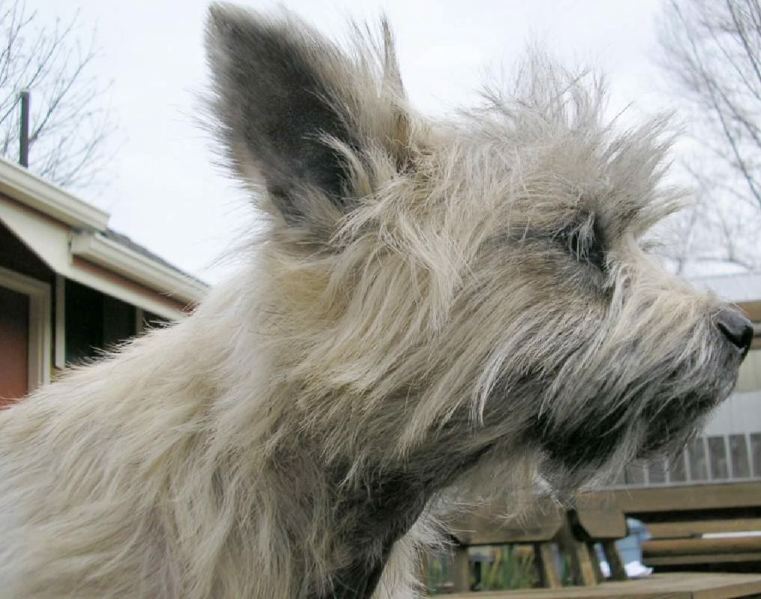 Ruth on the back sundeck; you can see her blackened ears & neck/chest in the natural sunlight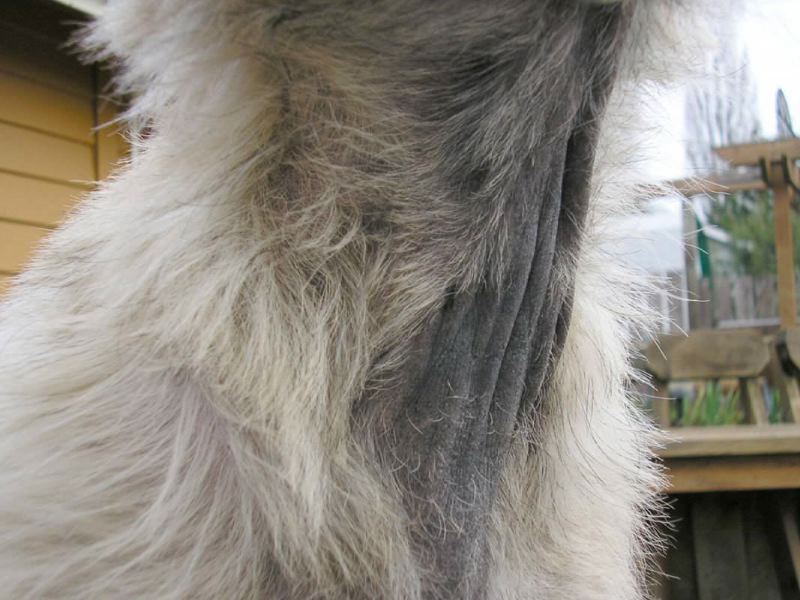 Close-up of Ruth's neck & chest
Taken by Foster Dad Ron on 27 February 2008





Despite all the pain and discomfort her fear of the unknown, Ruth is affectionate. She is like a mill dog whose whole life has been turned upside down. She has the sweetest face and adorable eyes; when her fur grows out, she'll be a little heartbreaker. I can't wait until she starts barking and showing that Cairn spirit. Please join with me in welcoming this little girl to freedom. It is always the dogs that matter the most.





Ruth's movie can be seen here