Ruth's blackened skin from skin allergies
on her neck, chest, legs & feet
that were not treated for years

On 2 March, Barb writes:

Ruth stayed at Dr. Conger's on Monday, 25 February; Dr. C ran a blood panel to see what is happening on the inside. Ruth's white cell count is high so she is now taking antibiotic twice daily - Cephalexin capsules - 250mg each time with food.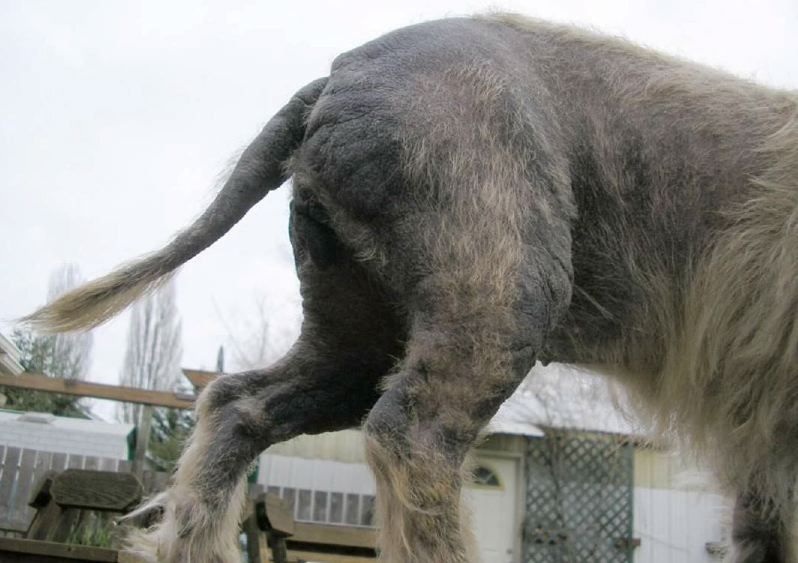 Ruth's tail, side, legs & feet, looking like elephant skin

Ruth's calcium & hemoglobin numbers were high. Dr. C gave Ruth a steroid injection for immediate relief and wants to see her in two weeks for follow-up blood tests to check these levels and see if she is allergic to environmental and/or certain food items. She can only eat Veterinary Formula Skin & Coat/Response FP, dry & canned (to bake for treats).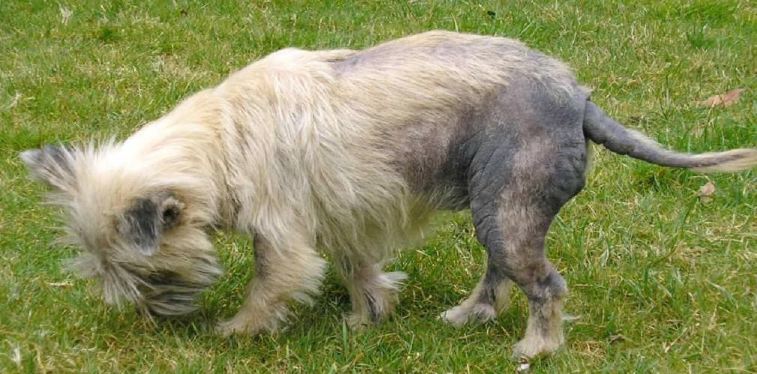 Ruth's left side view: fur on head and top part of body

We bathe her every two - three days with Malaseb Antiseptic shampoo and let it stay on for 15 minutes (we hold her for those 15 minutes) before rinsing & drying her thoroughly with a hair dryer.