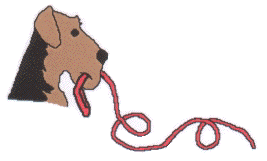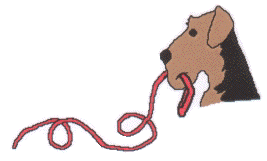 WELCOME TO A
RETROSPECTIVE OF
THE AIREDALE ART
OF SALLY BABCOCK
If you have some of Sally's art that I do not have, and would be willing to scan or photograph it for this Retrospective, please email me HERE.

CLICK ON THE AIREDALE BY THE SITE YOU WISH TO VISIT. YOU CAN START AT THE FIRST CALENDAR AND CONTINUE ALL THE WAY THROUGH, OR COME BACK AFTER ANY PAGE TO VISIT A DIFFERENT SITE.

THE CALENDARS, 2001-2010


2001: AIREDALE ODYSSEY


2002: AIREDALE WHIMSEY


2003: CH-AIRE-ACTERISTICS


2004: AIREDALE FAVORITES


2005: AIREDALES AT WORK


2006: AIREDALES WHO LEFT THEIR MARKS


2007: FAIREY TALES


2008: NURSAIREY RHYMES
A PUPPYHOOD PRIMER FOR AIREDALES


2009: BEST OF SHOWS


2010: THE COMIC SIDE OF AIREDALES


THE HOWLIDAY CARDS
1997-2008


A BOX OF SURPRISES ARRIVES! - 2004

THE FUNDRAISERS
2005-2009



OTHER ITEMS


OBITUARY & TRIBUTES







INTRODUCING MISHA (@RB) & APRIL (@RB)
CARI, RICO, ROSIEVI, DAISY2LEGS & LUCEEE

Remember to bring along your virtual pooper-scooper!






These Pages Constructed by . . .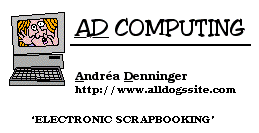 Click on the card to email me

©1996-2009 All rights reserved
Updated 28 OCTOBER 2009