Sinclair only weighs 11.5 pounds and is estimated to be a bit under a year. He has a beautiful, rough wheaten coat and is just a great-looking little guy who seems to love everyone around him.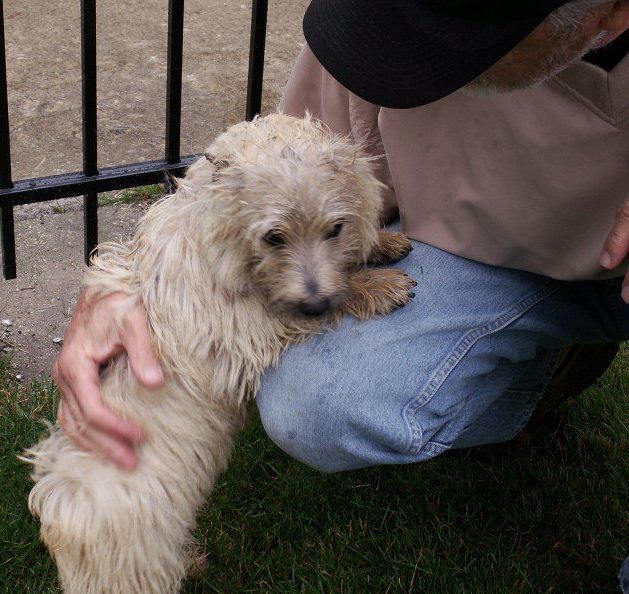 . . . and with Jim: "Why'd they leave me out in the sun for SEVEN hours?"

I'm going to take a guess that he was previously owned by a man. He took an instant liking to Jim and when Jim walked out of the back yard, Sinclair let out a low "woof" and ran to see where he had gone.

"woof?"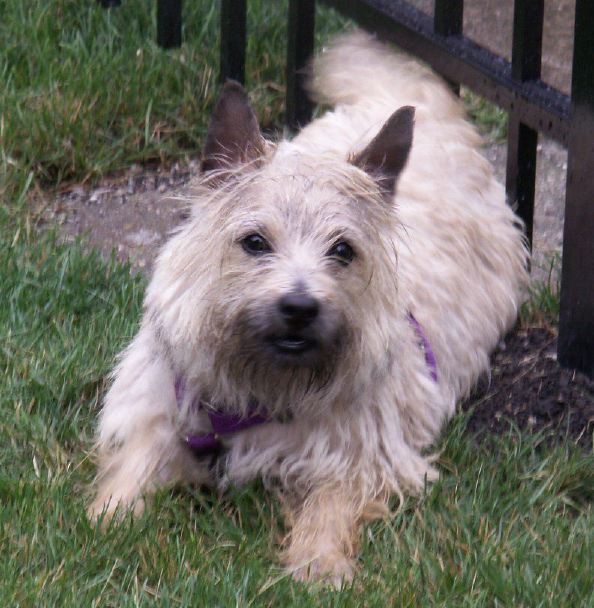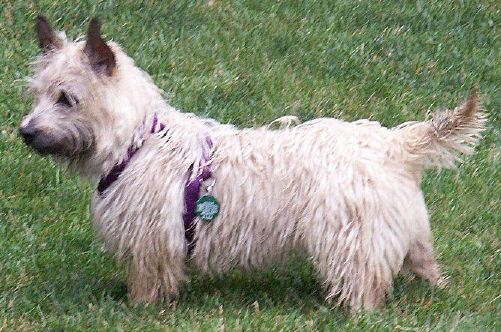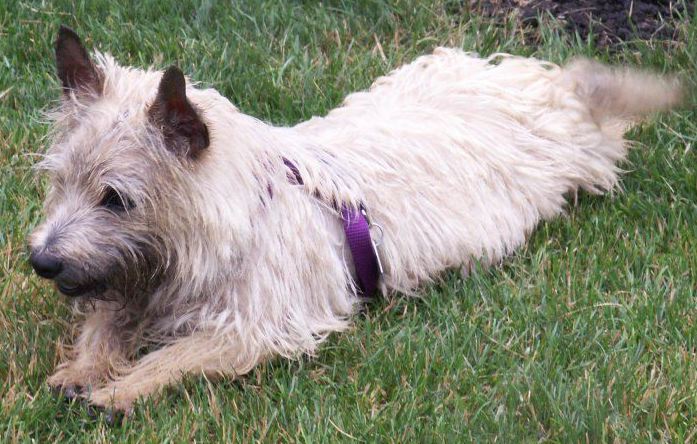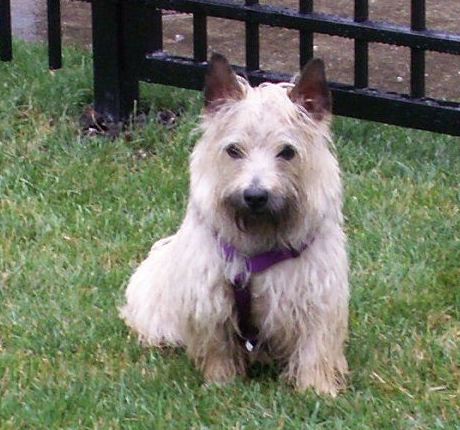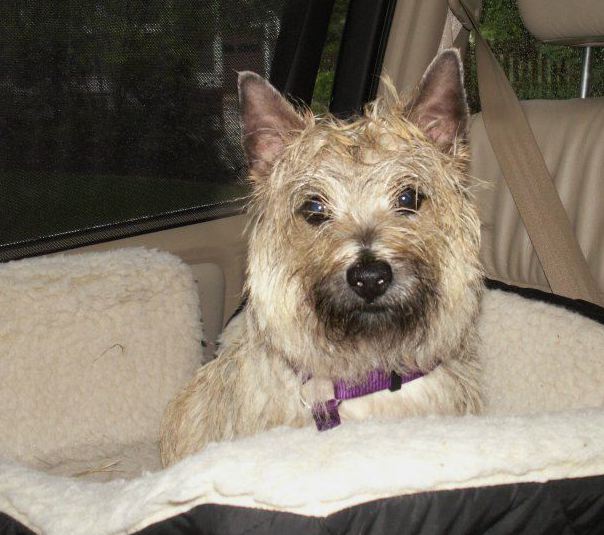 On the way to Marge's house, with a wet, but clean, head.

---
---

The next day:

I talked to Marge on my way home this evening and she said Sinclair LOVES men. But he likes women too. She said he's a wonderful dog and he & Mickey have been playing together all day. I'm moving him tomorrow to Adam Peterson. He'll have a ball with him.

[. . . which is a purely-unintentioned pun, as Adam lives in the Wrigley Field area of Chicago -- ad]