Thinking he was well on his way to Miami Airport
and then Providenciales to meet the
TURKS & CAICOS AGGRESSOR II,
I drove home, worked on the computer for a few hours,
then the dogs and I went back to bed.

When I awoke several hours later, these emails were in my INBOX:

6:00 a.m.
All checked in; went pretty smooth. I was just informed by
American Airlines that my flight has been delayed for an hour;
it's not gonna leave till 8:00 a.m.

6:45 a.m.
Miami is closed down due to fog; the plane cannot leave here
because it cannot land there. Because I had less than half an hour
to try and change planes and go 30 gates over, and to be sure
the airlines got my dive bags on the plane, I elected to reschedule
for a flight that leaves Miami at 12:15 p.m. instead of 9:44 a.m.

9:25 a.m.
Boarding at last

12:25 p.m.
Saw this VIDEO at the charging station in Miami; couldn't resist sending it along.

1:00 p.m.
More delays; now the flight crew has timed out.

1:02 p.m.
Not off the ground yet. Now are waiting on a new
international flight crew to arrive and go through customs;
probably be mid-afternoon before we get off the ground here.

1:16 p.m.
On board at last! Loading passengers.

And that's the last commuication we've had;
at 3:30 p.m., I called him. My call went direcly to voicemail,
so I knew he was on his way. We will probably be incommunicado
for at least a week; maybe both weeks. Stay tuned.

WHERE IS TURKS & CAICOS? . . .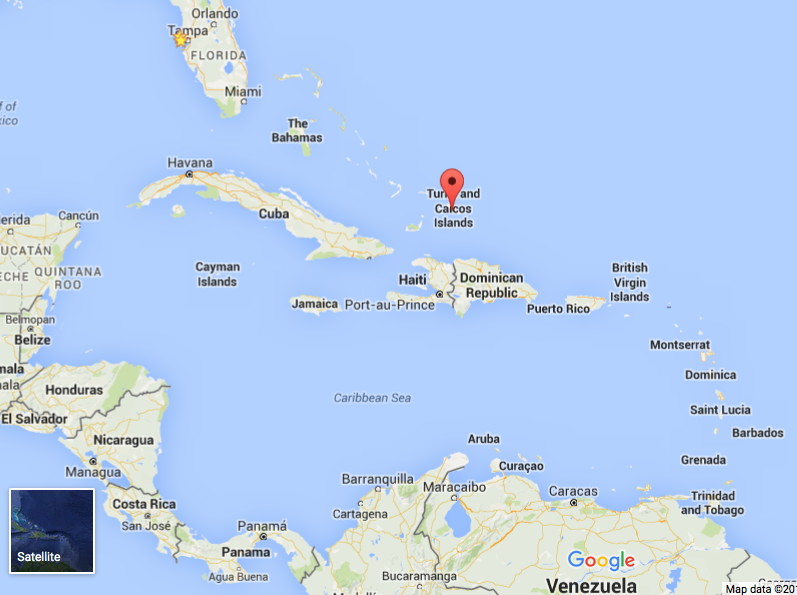 (Neal has been to so many places on this map; see a MENU of his other dive trip websites HERE)

From WIKIPEDIA:
The Turks & Caicos Islands, or TCI for short,
are a British Overseas Territory consisting of the larger Caicos Islands
and smaller Turks Islands, two groups of tropical islands in the Lucayan Archipelago,
north of the larger Antilles island grouping.
They are known primarily for tourism and as an offshore financial centre.
The resident population is about 49,000,
of whom 23,769 live on Providenciales in the Caicos Islands.
The total population on the islands including foreigners is approximately 49,000.

---
---

TONI BONNEY:
Good to see Neal and his hat.


BOB ANDERSON:
ALWAYS an adventure!


MAUREEN SCOTT
In CANADA:
Oh goodie! More adventures!!