On the way home, she and I discussed possible names,
as the name I had planned to use - Josie, in honor of Rosie -
didn't seem quite to fit.
She shivered through the entire 60-minute drive.

When I stopped at the Vet Clinic of Palm Harbor to register her,
that was the name I gave. Shannon took the first pics of Scruffee . . .

She was weighed in at less than five pounds . . .
which included her harness, collar, leash & ID tag.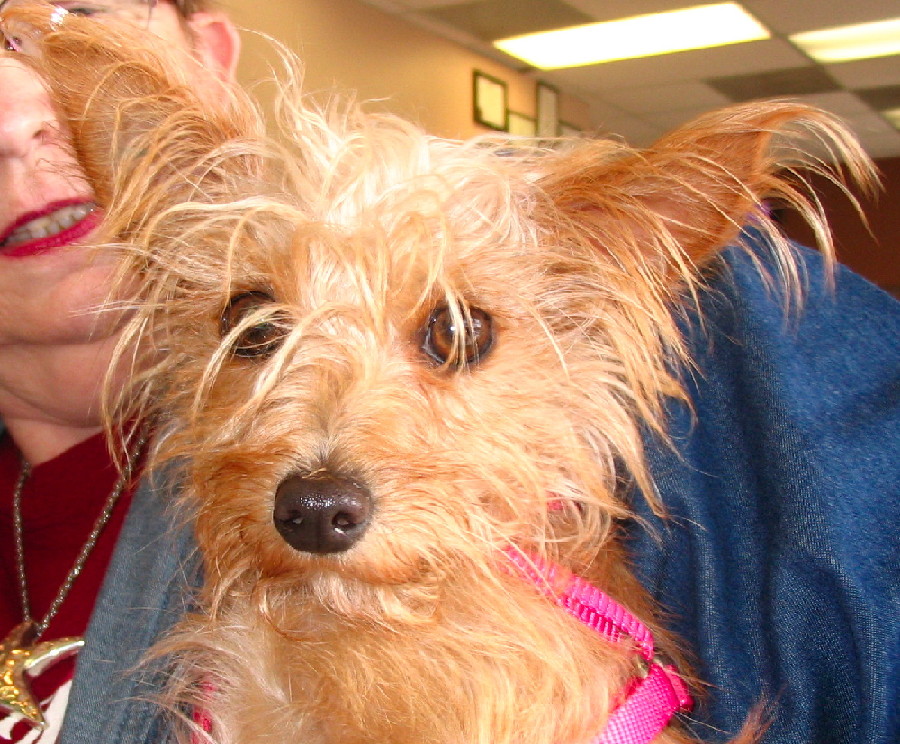 Then we went home to meet the rest of the Skrenninger Pack . . .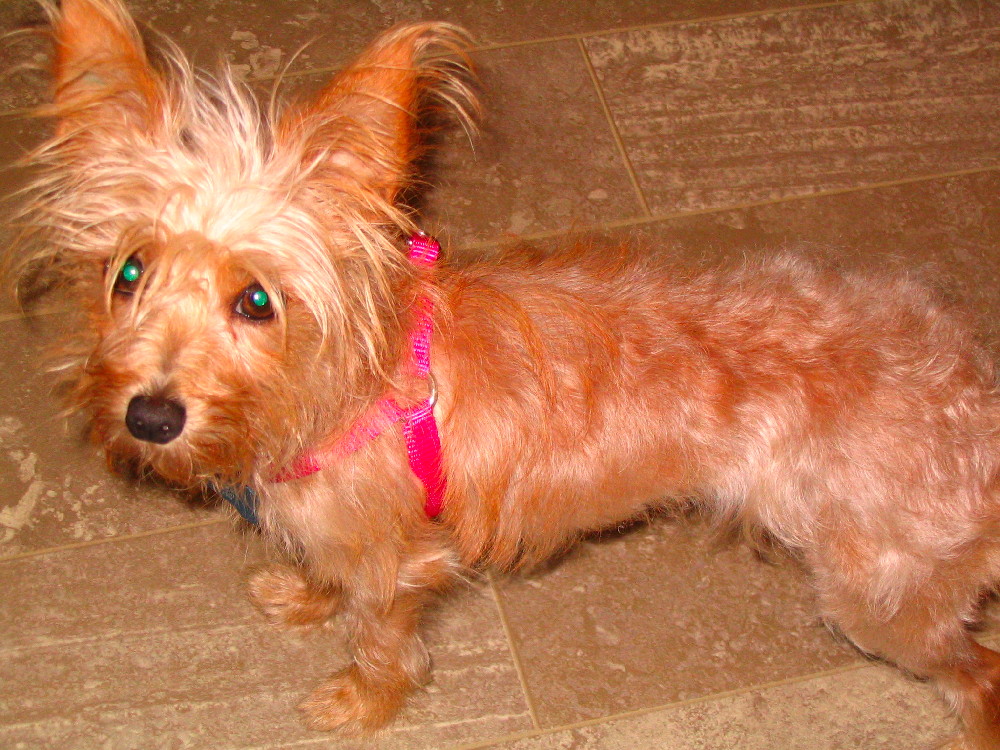 . . . which was a total non-event.
She growled at them a bit as she came in the door, and that was that . . .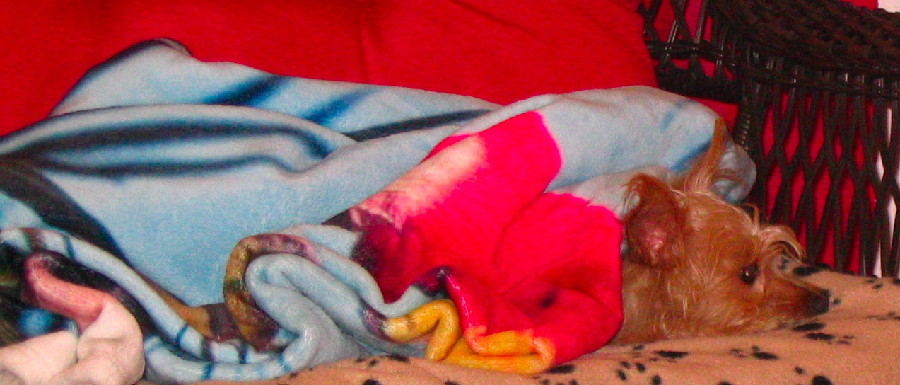 After a most exciting day for Scruffee, she slept all afternoon and evening,


waking only long enough to eat, change places with Rico . . .


. . . go outside (she's housetrained!), then move into the bedroom for the night,
where she slept in one of the dog beds, wrapped in a pair of my sweatpants.
She did finally stop shivering.