SweeTea is now a Psychological Assistance Dog (PAD).
She is registered and can go with me anywhere.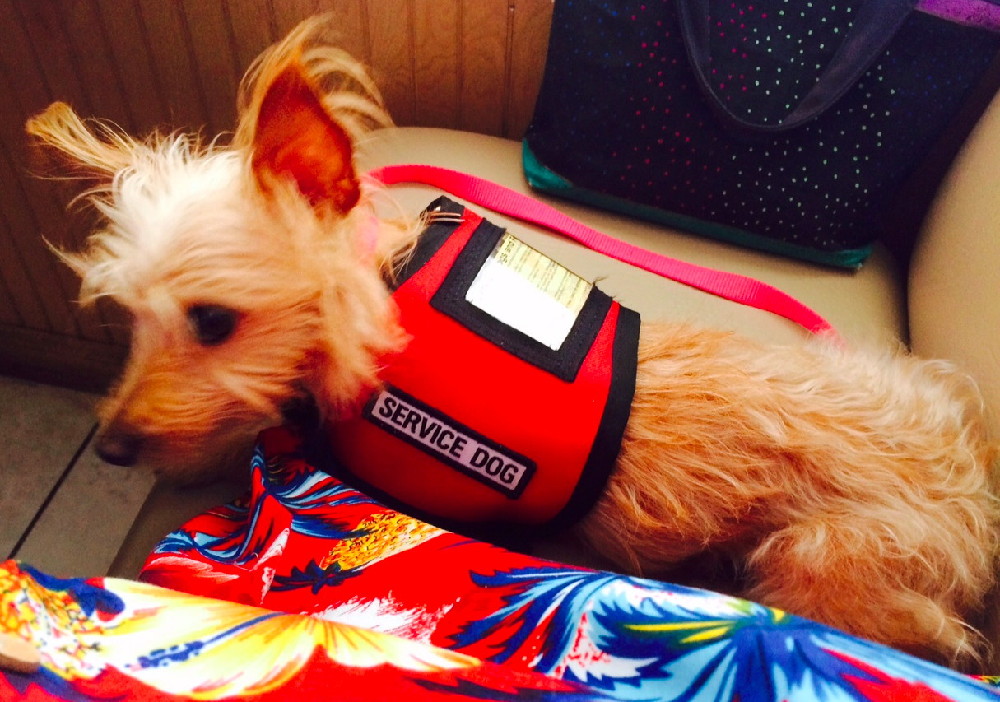 She has been to: Flapjacks, Lucky Dill, the Palm Harbor Library,
WalMart, various Dunedin stores, Big Lots, The Dollar Tree,
Bealls Outlet, Miller's Dutch Kitchen in Bradenton, the post office,
my hairdresser, my manicurist and several other places,
quietly and calmly going about her business
of being cute and adorable. She encourages me to talk to people,
about dogs, of course, and dog rescue.

SweeTea needed absolutely NO training; as soon as that vest is on her,
she knows she is on the job and acts accordingly,
lying quietly for HOURS next to me in restaurants and
while I'm getting my hair or my nails done.
She is friendly with others, as she should be,
but she doesn't act aggressive; rather, if someone wants to pet her,
she is fine with that and will even give kisses.