HERE IS THE "+ 1"
18 JANUARY 2008

Shell wrote to the CRUSA List:


We need to pull a darling little Cairn male named JoJo from the South Suburban Humane Society in Chicago Heights shelter in the far southern burbs. We would like to do this tomorrow (Saturday) or even today (Friday). After JoJo is picked up at the shelter, he'll need to be transported to Foster Dad who lives in the Wrigleyville area of Chicago.




Many answered the call, but only one could serve
(this time) . . . Sarah Kantar of Illinois & her hubby.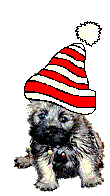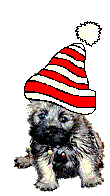 CONTINUE WITH
A TALE OF 2 DOGS + 1 HERE