BIG GIRL's eye . . .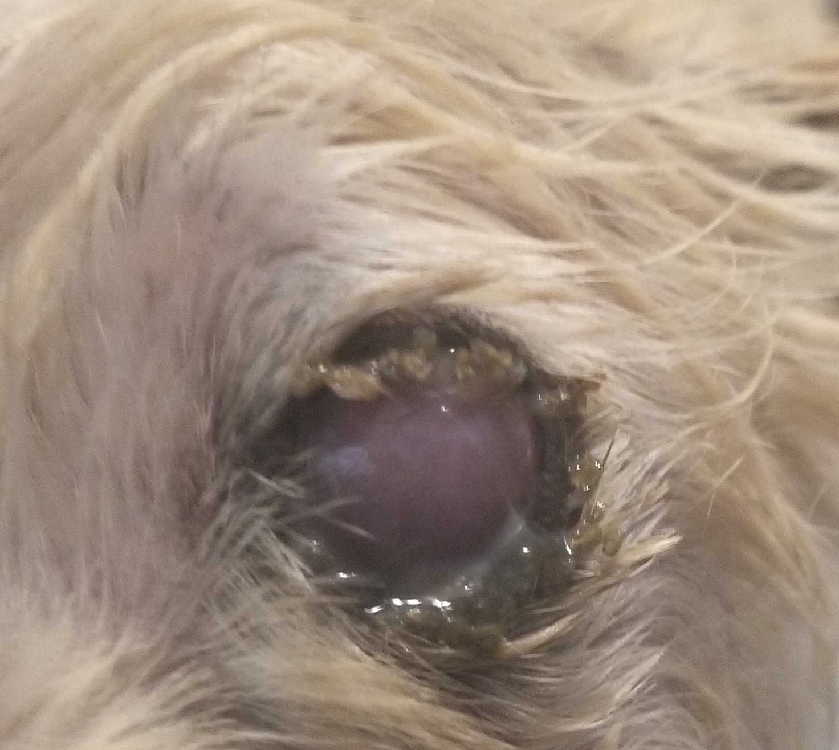 MONA needed a dental badly; ZACH needed a neuter.
He wasn't happy at the vet's office and was wild!
I was able to get both done.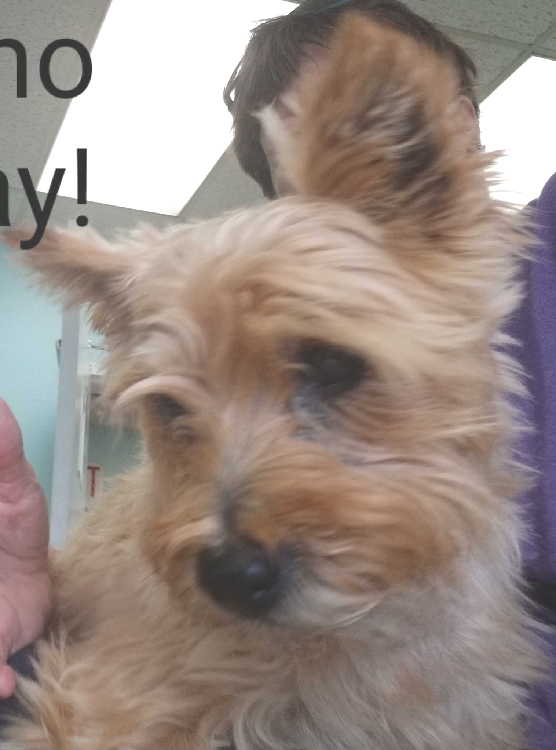 ZACH: NO WAY, JOSE! DON'T YOU TOUCH THOSE;
I DON'T KNOW YOU THAT WELL!

MONA needs dental, has mammary tumor. Whips and hooks loaded;
worse case Dr. Sarah's seen in an adult dog. Recheck in three weeks.

MOLLY has three mammary tumors, hookworms.

TOTO's cataracts could be removed,
as they are probably due to diabetes; she could use a dental
and was already chipped. Dr. Sarah suggested a glucose curve test
to see how she's doing.

Cleaning out their eyes and checking for dry eye . . .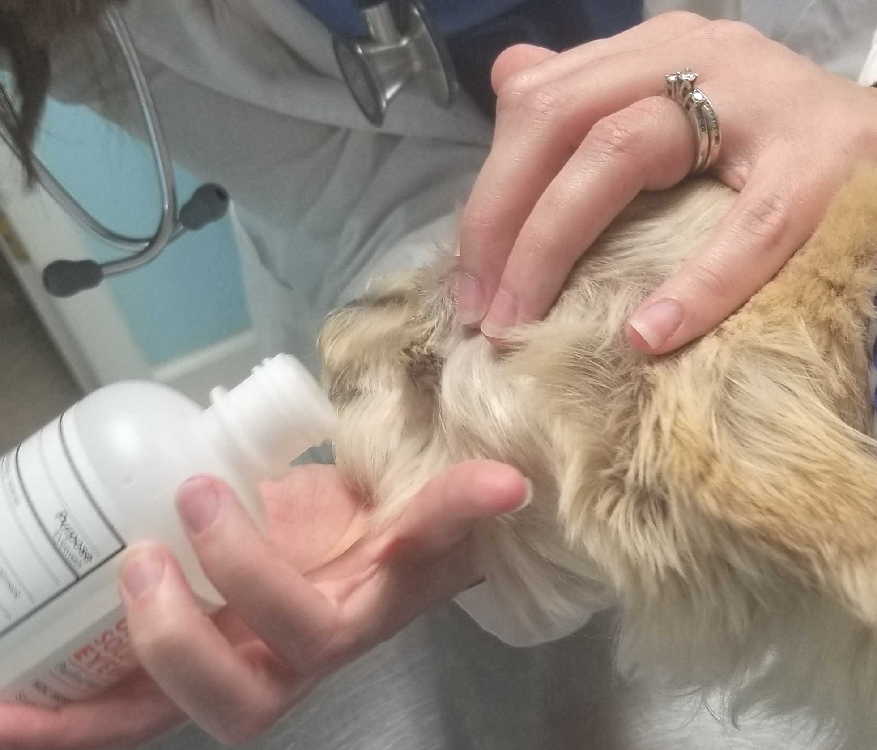 Dry eye for: ZZ, ZACH & BIG GIRL

I took seven to the vet and 2-1/2 hours later . . . WHEW!
ALL WERE HEARTWORM NEGATIVE!

When we got home, Michael Horton & John McCaffrey
were waiting and helped me unload everyone. Took the dogs to potty.
Michael & John planned to foster the "most needy".
"She needs us," they said. That was ZOEY,
who has an enlarged heart. They call her Maw; she plays some,
then passes out for a nice nap. They said she is a happy girl.
They will take such good care of her 'til the day she leaves this world,
unless someone decides to give her a furever home.

In all my years of pulling breeder releases,
I do believe that these Cairns have been the worst for medical care
(or lack thereof). Of course, I had former releases that needed haircuts
because of dreadlocks, but never have I encountered such bad eyes.
To look at them made my eyes hurt.
I cried a lot looking at these babies knowing their eyes were in pain.

I'd like to thank Dr. Sarah and staff for all their assistance
and taking such care with them.
To Shell & Melanie for saving me by finding foster homes.
Of course, to Bill for driving so far!

I am truly blessed to work with such awesome people.
Rescue can be hard work sometimes and believe me,
I appreciate everything that everyone did.

Happy life my babies, you'll feel better soon!

---
---

DOREEN MUNDIE:
I can barely look at those babies with their ruined and painful eyes . . .
how can anyone look at them and not do something to make
that misery go away? It is such a sin, so cruel to not take care
of these precious little ones . . . heart breaking.
Thanks for dealing with it and getting them help.

People who show and act out of compassion are the best. We cannot save them all,
but we can try and it makes such a difference in a little furry life.
Thanks for bearing the sorrow you must feel, seeing the abuse
and working so hard to help. It makes you fully human. So many people are not.