We made the decision to bring him into bed with us and he of course is loving it! So we ALL sleep until 7:00 or later each morning. And no accidents in the bed!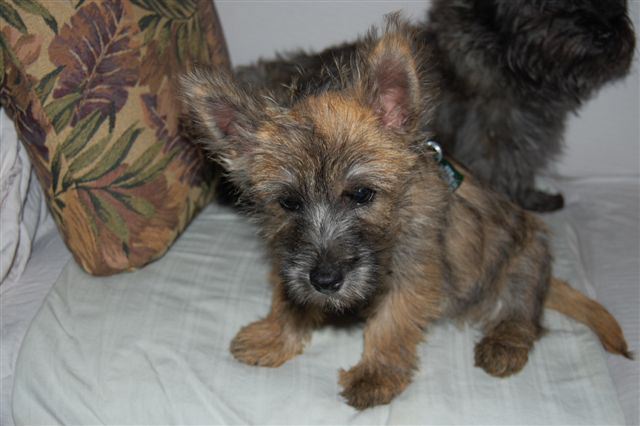 He is already potty-trained; with being taken out every two-to-three hours and after eating, he barely has any accidents.

He loves to chase both Mickey & Maggy around the house, doing hotlaps, around & around! My scared Maggy is coming out a little bit at a time to play with him, and that seems to be working for her. She is being a bit more social & vocal with him,too . . . it's so neat to see Romeo helping Maggy with her socialization.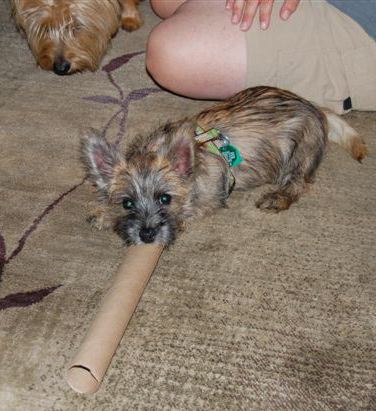 He loves his dinner time, and Maggy's, and Mickey's. Boy, does he try to get their food too! (But with Mom the Cop around, he seldom gets it . . .).

We are working on sitting & sitting pretty . . . he will do them on occasion but usually the other two are around trying to snarf up his treats so he has to work fast to get his.