A new dog in the house always increases the camaraderie of the "house" dogs . . .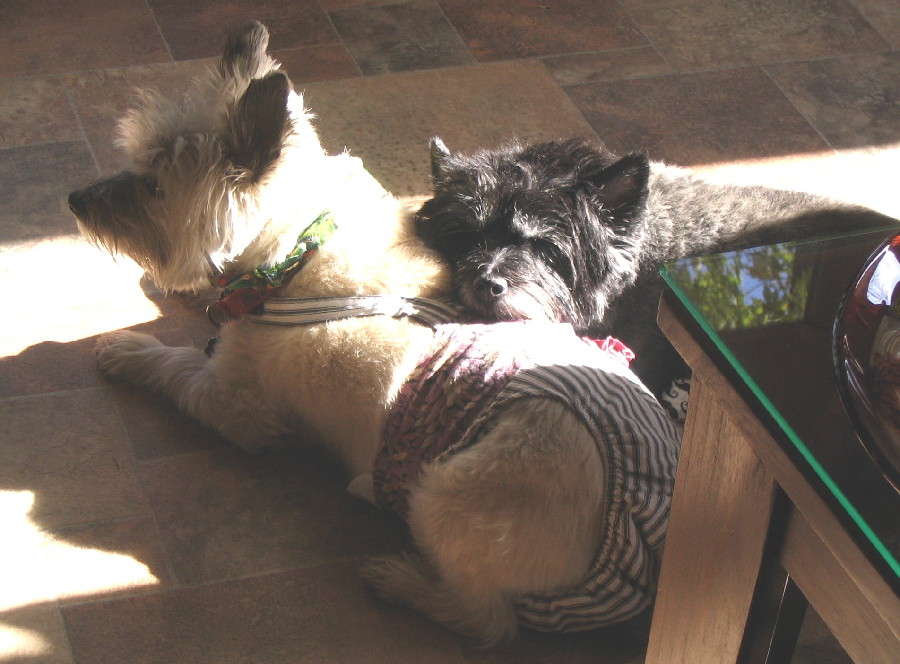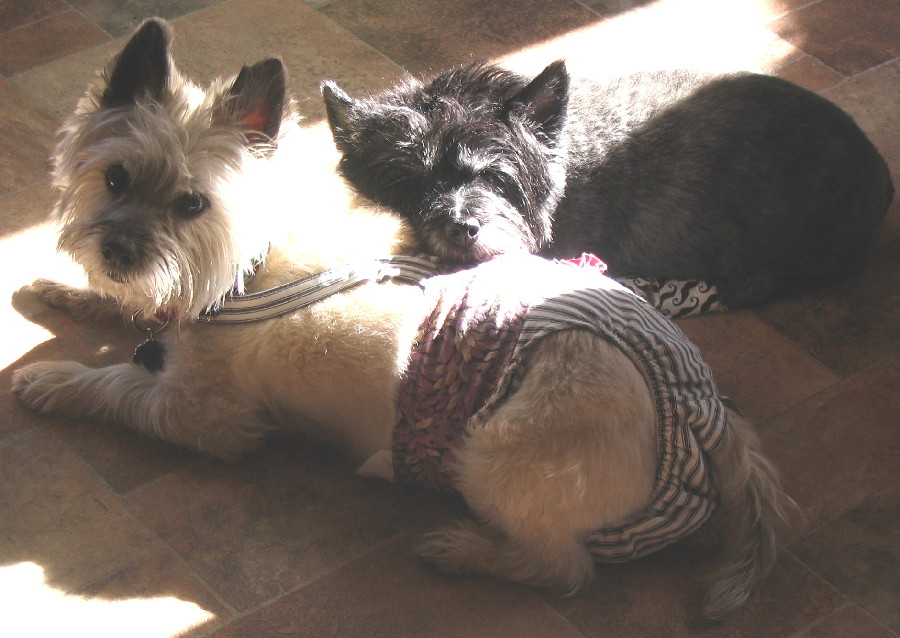 What's that you say? There's a new dog in the house? Where?? WE haven't seen it!

I finally picked her up and PUT her on the dog bed so she'd know what it was for . . .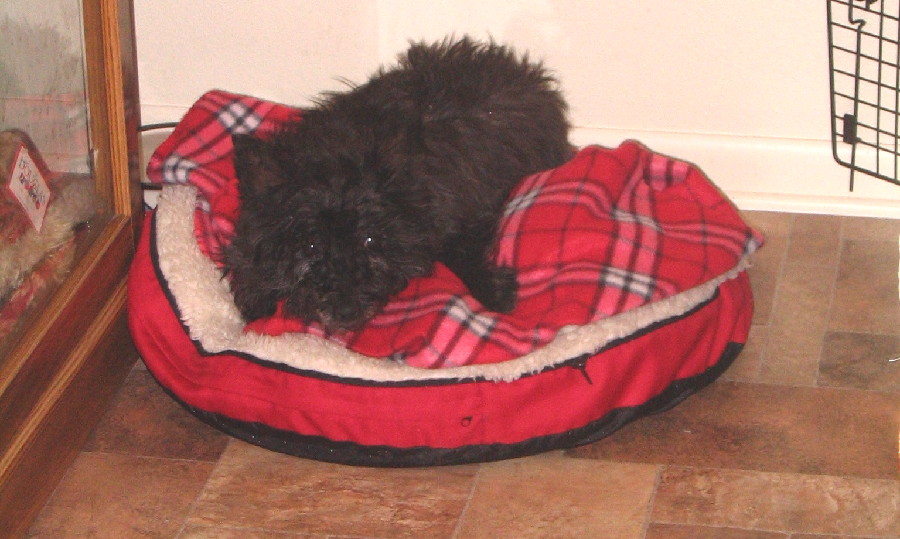 The next step was to show her what the couch was for . . .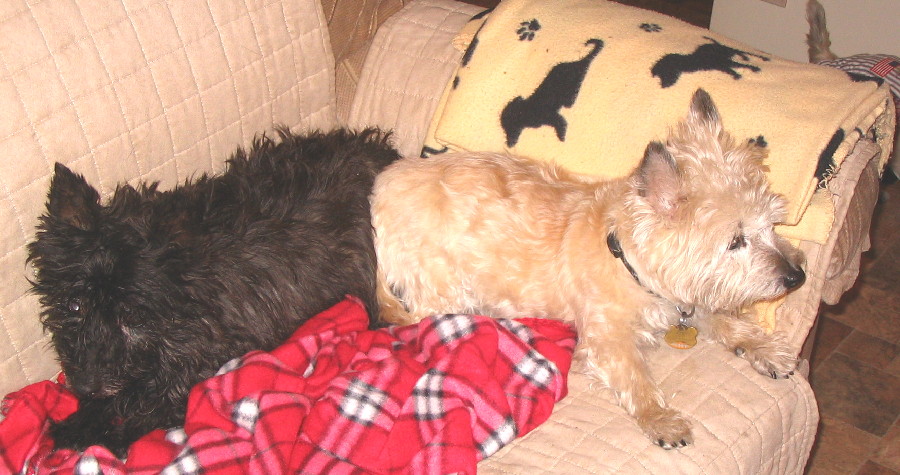 . . . unfortunately, she ended up in Rosie's sacred spot.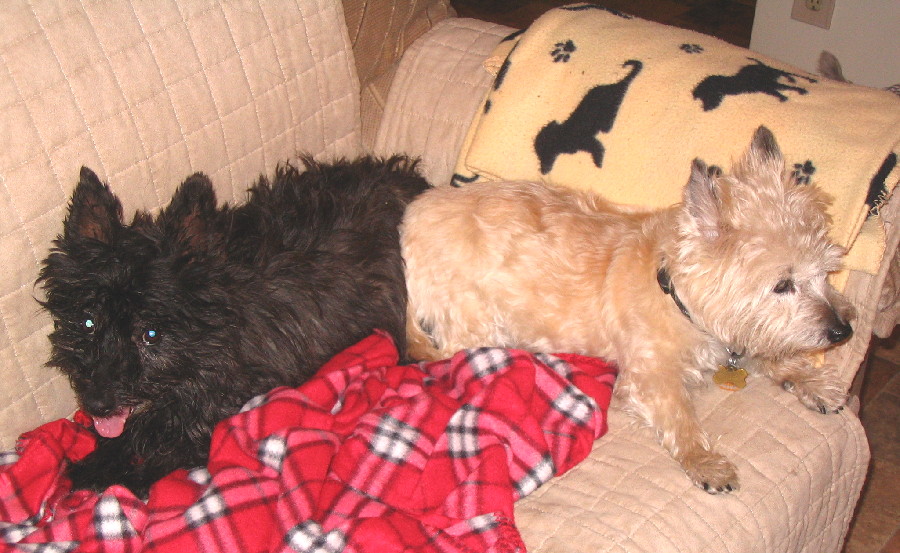 That's ok; Rosie just sits there and pushes 'til
the interloper moves out of "her" corner.

She still had not eaten, but she drinks and pees,
AND knows how to come back into the house on her own.