On 27 April, BJ Isaacs writes:

This is Titus in Georgia with Sheila Urquhart.
He is the 15-year-old that Sheila pulled from a shelter.
His previous owner died and the shelter tracked down a family member;
that's how they found out about his owner passing. Poor baby.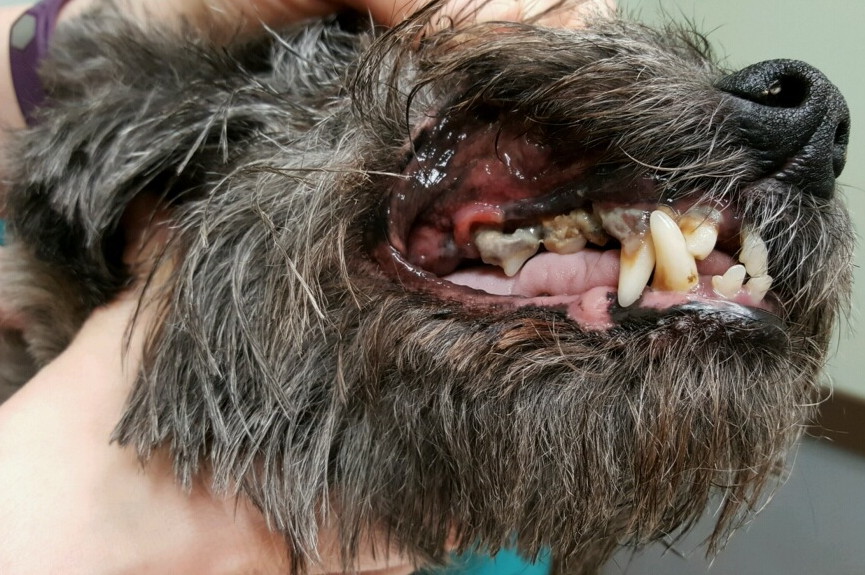 He's in horrible shape. Eyes a mess and teeth are HORRIBLE.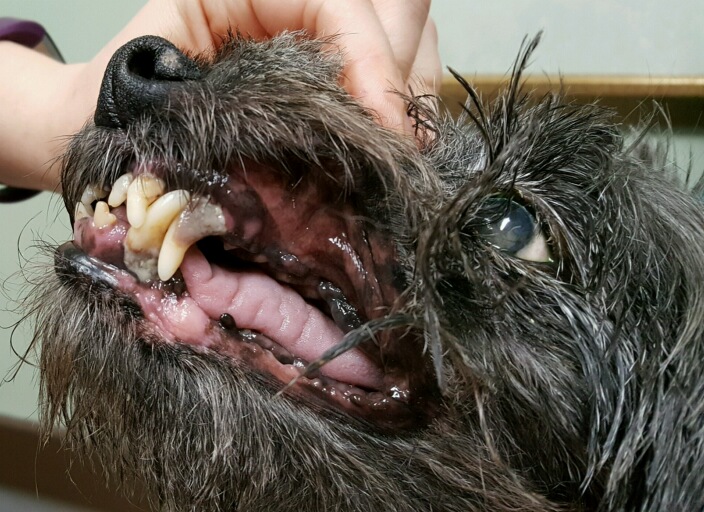 He had an Eye Flurescein Stain, tear test and a blood panel.
He is now on Tobramycin Ophthalmic Solution for his eyes.

A dental is being scheduled. It may run over $350
if he needs extractions which it looks like he will.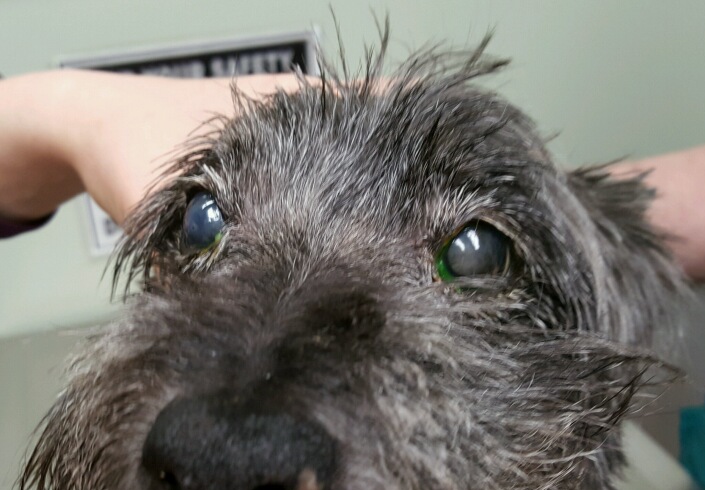 He has a heart murmur.
He blew both of his back knees and will need pain meds.

Lots of fatty tumors; hopefully no cancer!

This poor baby is in great hands now and CRUSA will give him
the medical attention he needs,
while Sheila and her husband will give him the love.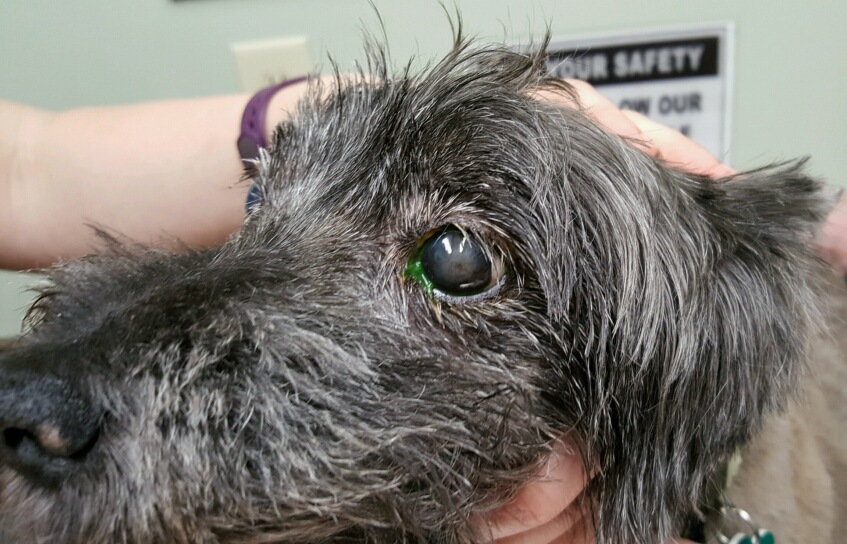 Sheila writes:

Titus is a sweet 15-year-old blind boy who
found himself homeless after his owner died.
He was in the care of another person,
but they let him wander and he was picked up by animal control.

Titus has very few teeth and is picky about his food.

He will not go outside on his own, but once he is carried outside,
he wanders around the yard and does what he needs to do.
He is able to find his way back in independently.

Titus is still adjusting to our home,
and has shown a little interest in playing with other dogs;
he particularly likes the girls.

Titus has dry eye and requires drops twice daily.

We had blood work run on him. He has low thyroid
and is in the beginning stages of liver and kidney failure.
He will start on thyroid meds and metronidazole for his diarrhea.
We will monitor his liver and kidney levels.

His favorite activities are sleeping and belly rubs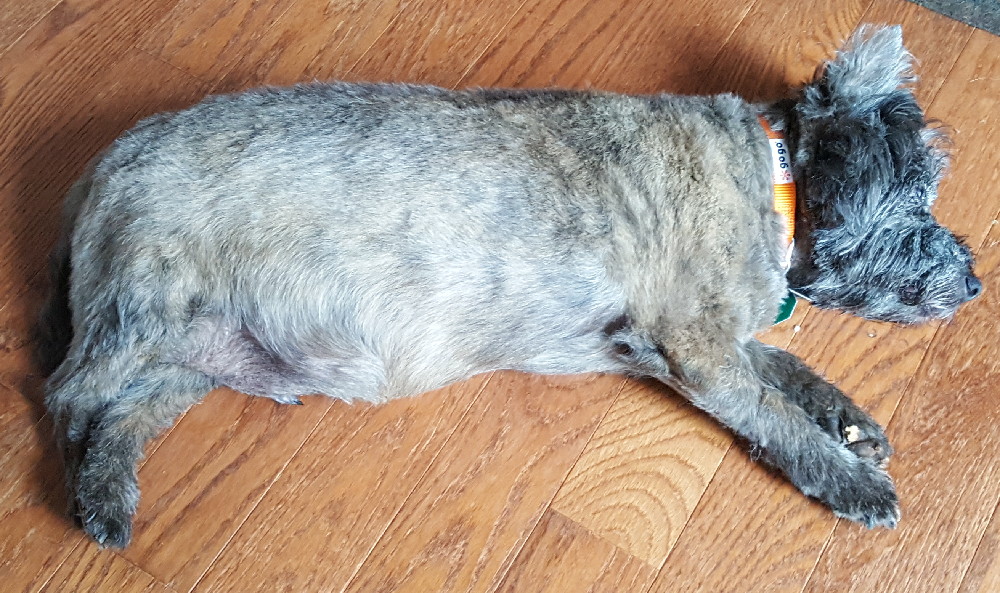 Titus already dreaming about the great life he will have,
thanks to CRUSA and donations by its members and other Cairn-loving folks.