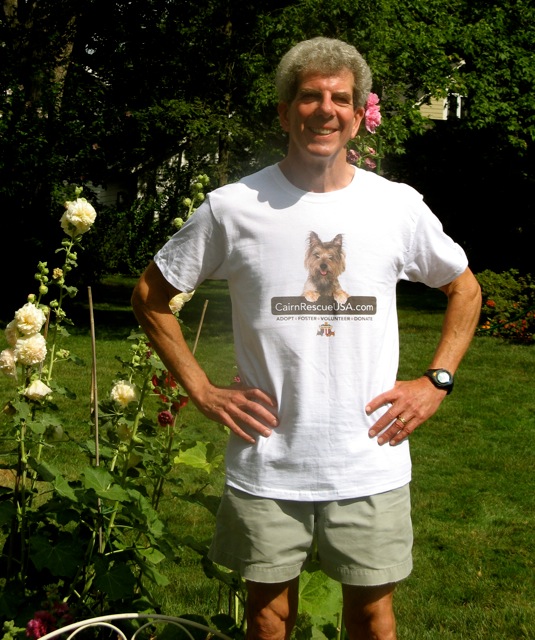 The CRUSA shirt can be ordered HERE

Bob Shire writes:

Some of you know that I'm a competitive runner.
But this year I've decided to do something a little different.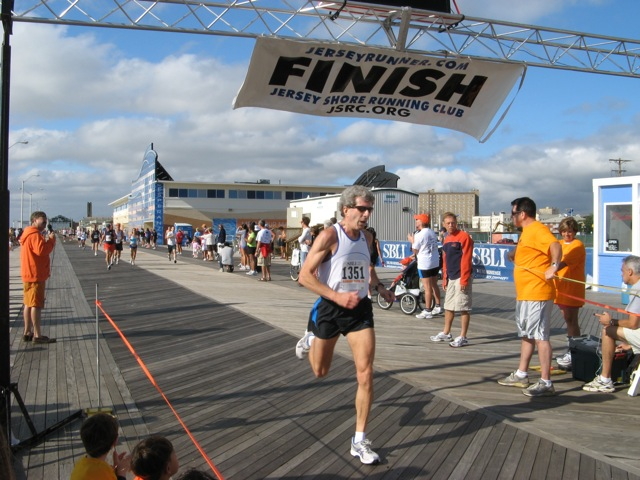 TEAM TOTO finishes a 5-kilometer race in Asbury Park, NJ in 2007

On July 24, I'm going to be competing in my first triathlon,
the New Jersey State Triathlon, the largest race of its kind in NJ.
The race begins with a 1/3 mile (.5 km) open water swim;
then we'll hop on our bikes for 11.5 miles (18 km);
and finish up with a 3.1 mile (5 km) run.
It won't be easy for this retiree
(especially in the July heat),
who will be one of the oldest competitors
in a field that should exceed 1000.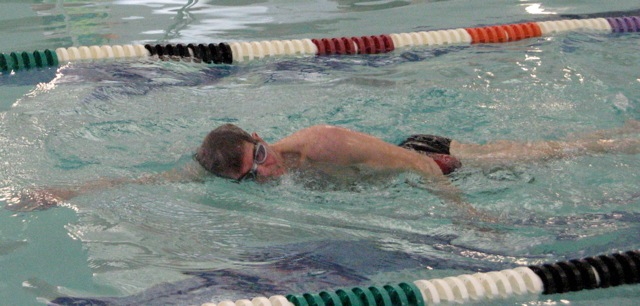 TEAM TOTO trains at the pool at his fitness center

I've been training very hard,
but I'll need all the support I can get.
The best way you can support me is by donating
to my favorite charity, CAIRN RESCUE USA
(CRUSA), of which I'm a proud member.

CRUSA is a national, all-volunteer nonprofit organization which,
since its founding in November 2002, has rescued, rehabilitated and,
through careful screening, found exceptional
Forever Homes for over 1350 Cairns &
mostly-Cairn mixes. Because CRUSA
pays no salaries, rent or other such expenses,
every dollar that you donate will go directly
to helping Cairns in need. To donate, please go
to the link below. Your donation is tax deductible in the USA.

[Read all about CRUSA HERE
Read about CRUSA's Rescue Mission stories HERE]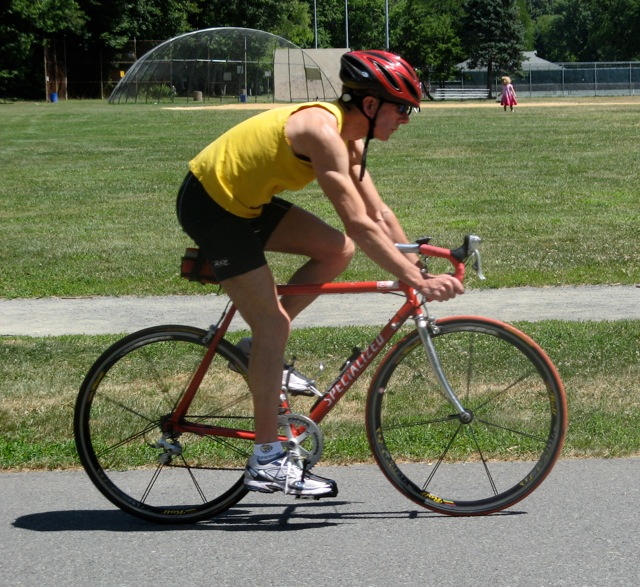 TEAM TOTO trains at a neighborhood park.

The Cairns & TEAM TOTO thank you.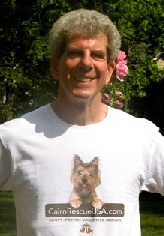 CLICK ON BOB TO TRAVEL
ALONG TEAM TOTO'S ROUTE