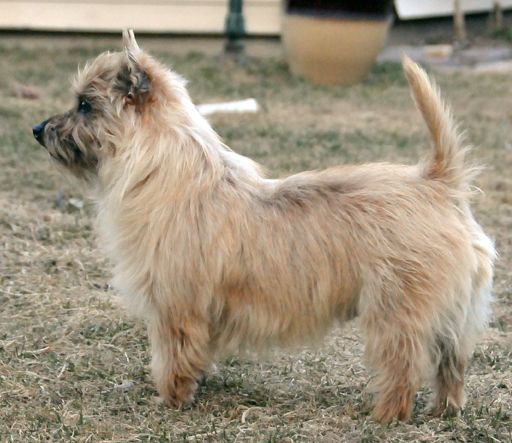 Truman

On 4 April, Gayle Kiesow writes:

I was contacted by Diane Pease with a Cairn rescue group
in Madison, Wisconsin on 1 April, asking if CRUSA could take
seven to eight Cairns pulled out of a total of 51 dogs from
a closed-down breeder in Wisconsin on 31 March.

All the dogs had been taken to HAWS (Humane Animal Welfare Society)
in Waukesha, Wisconsin, where they were spayed/neutered,
brought up-to-date on shots, received a dental
& were chipped; all at the expense of HAWS . . . amazing.

Once they were cleaned up & groomed a bit,
only two of the seven to eight were Cairns;
the rest were Westies or other terriers.
After working to secure eight foster openings for what were expected,
it was easy to place only two. I am so proud of the foster homes I contacted -
eleven in all - who stepped up to say yes without any questions or information.
Everyone was ready & willing . . .
and a little disappointed when only two came to CRUSA.

Colleen Swartz is always up for a challenge;
when HAWS called to say they needed the Cairns out by Wednesday at 6 p.m.,
Colleen was there for the fur kids. She is fostering Truman,
a five-year-old, very attractive male;
Kevin Smith is fostering Gracie, a very cute five-year-old female.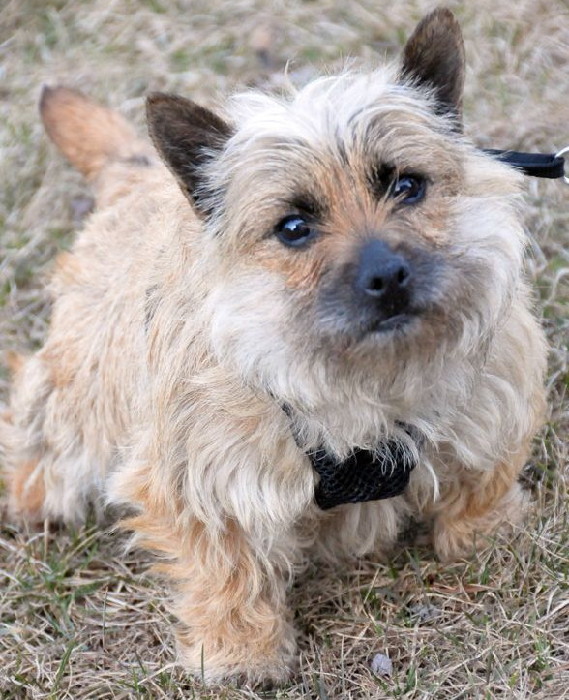 Gracie

Truman may need to return to HAWS for teeth extractions;
poor little Gracie is at the vet this afternoon with a UTI & vomiting.
With both just having been neutered/spayed, they may be feeling a bit puny.
Reports back from Colleen & Kevin say these two
are great little Cairns for all they have been through.

So welcome to Truman & Gracie as they join the CRUSA family
and the first days of the rest of their wonderful new lives.

Colleen adds:

Gracie was in the vet office because she was vomiting & bleeding.
She is staying at the vet's for treatment;
she is also dehydrated and has severe constipation.

Cindy, with HAWS, told me that her spay was very difficult.
The vet felt that Gracie had had puppies within the past eight weeks;
her uterus was an absolute mess from lots of breeding.
She was also in her first heat after having given birth at the time of her spay.

---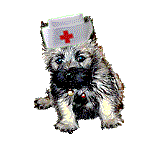 SHELLY SIMINSKI:
Prayers for Gracie 'n' Truman. God bless CRUSA.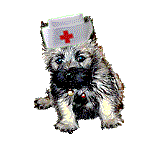 JACKIE McGUINNESS:
Poor wee mite.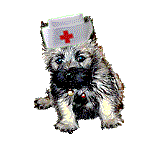 PEGGY NALLEY:
Truman looks like a show dog. Very handsome. Poor Gracie, hope she gets better soon. She is a cutie, too.