Wee Willie Winkie rins thro' the toun
Upstairs and downstairs in is nicht goun.
Tirlin' at the window, crying at the lock,
"Are all the bairnies in their bed? It's past eight o'clock."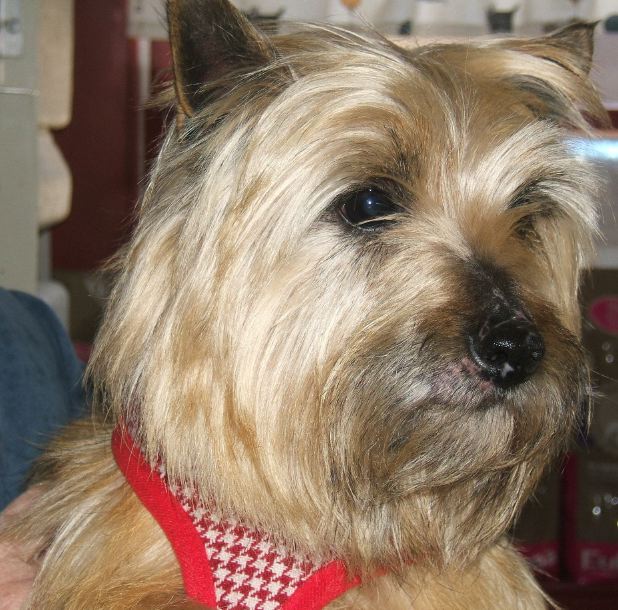 Stylin' Willie has on his new harness & leash set

Gayle Kiesow writes:

Willie & Zee came in yesterday from a
kennel in Illinois, an hour drive from our house.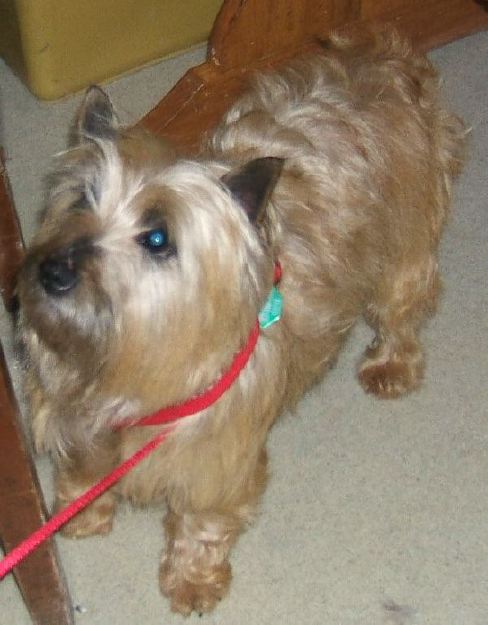 Willie is a beautiful six-year-old wheaton
with terrier 'tude; a great-looking Cairn.


Westie pup would not let go of Willie's leash
and kept trying to pull him around the room.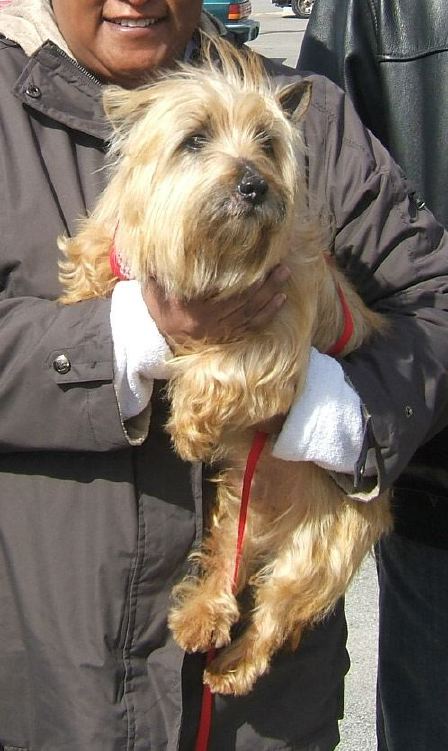 Belinda Cheatham holds Willie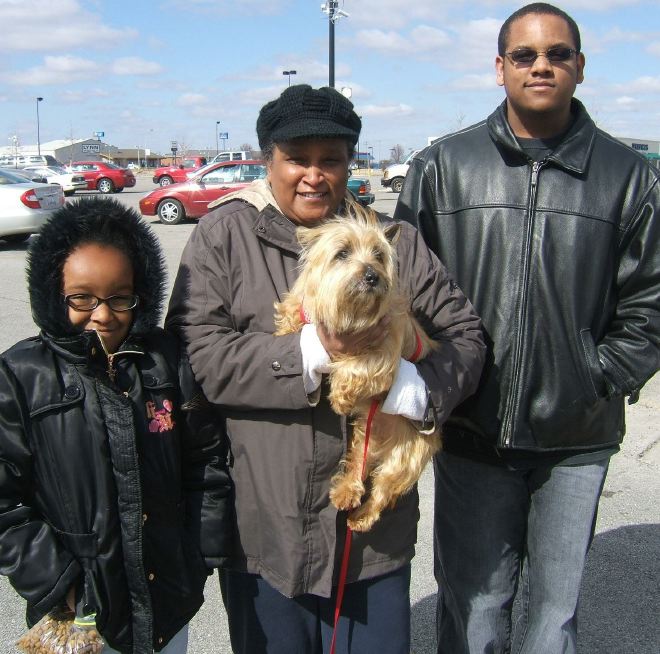 Alisha, Belinda, & Henri Cheatham from Illinois.
This is their second time fostering for CRUSA.