Later in the evening, Daisy was sleeping in Zoe's bed.
I realized that their beds are pretty flat, so I ordered new beds for everydog.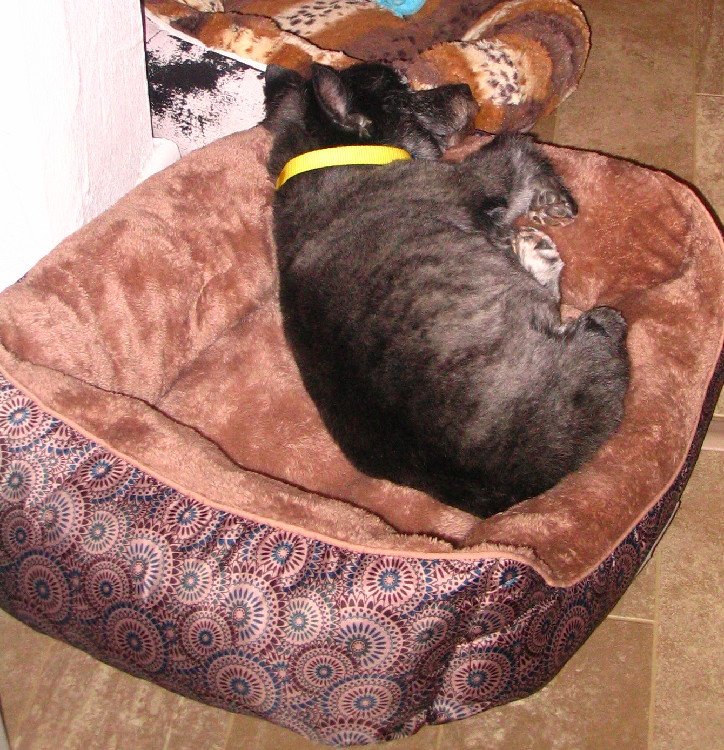 Zoe will be going to Dr. Hathaway on Tuesday morning for a Senior Wellness Exam,
and a check of her back legs which don't seems to be supporting her very well.
She may be having Vestibular Syndrome episodes. Time will tell.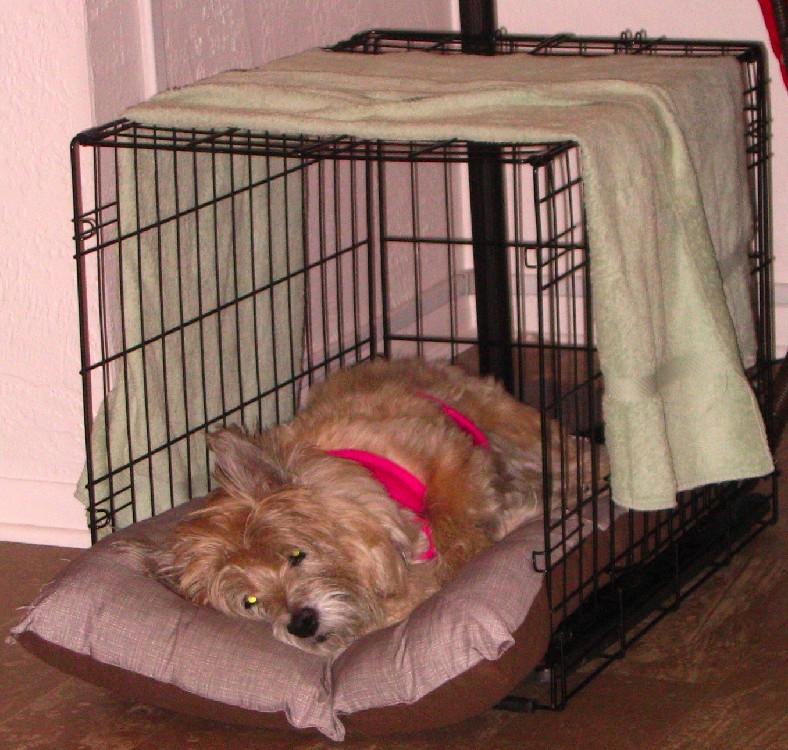 GOOD NIGHT!

---
---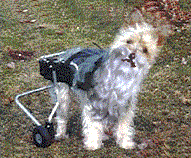 PATRICIA YARNOT:
Wonderful! Welcome, Zoe!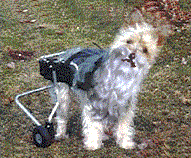 MAUREEN SCOTT
In Canada:
This rescue of Zoe made my day! My good friend recently rescued a senior Welsh Terrier. Thank goodness for people like the both of you! BTW, my friend's Welsh is also named Zoe!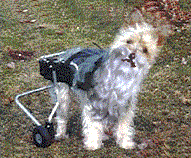 SHELLEY SIMINSKI:
Pretty girl.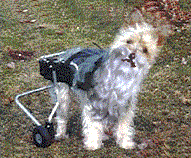 RITA COUGHLIN:
Zoe is a really beautiful girl!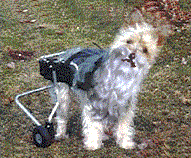 JACKIE IKE:
So glad she is with you . . . she is beautiful! Wonderful rescue of a sweet girl . . . .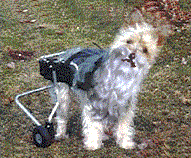 ANITA CHAROCHAK:
She is lovely!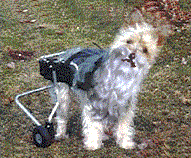 MARILYN ROYLE:
Another beautiful senior! Thank you, Jackie, for finding her, and thank you, Andréa & Neal, for giving your love to yet another beauty. She is blessed to be with you, and you with her.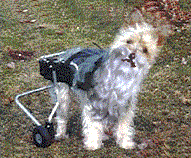 TRACIE COTTON:
She's beautiful!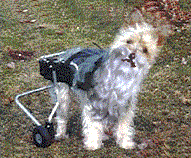 PERLA CHIAFFITELLA:
She is beautiful; thank you so much for getting her and for Jackie's help.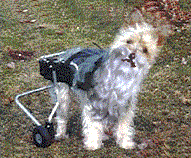 DR. LEAH HATHAWAY:
She is so beautiful! Definitely doesn't look 14!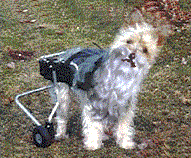 BJ ISAACS:
Awesome, I knew she'd do great!