SUNDAY, 29 JANUARY

Zoe & Daisy2Legs snooze on the couch . . .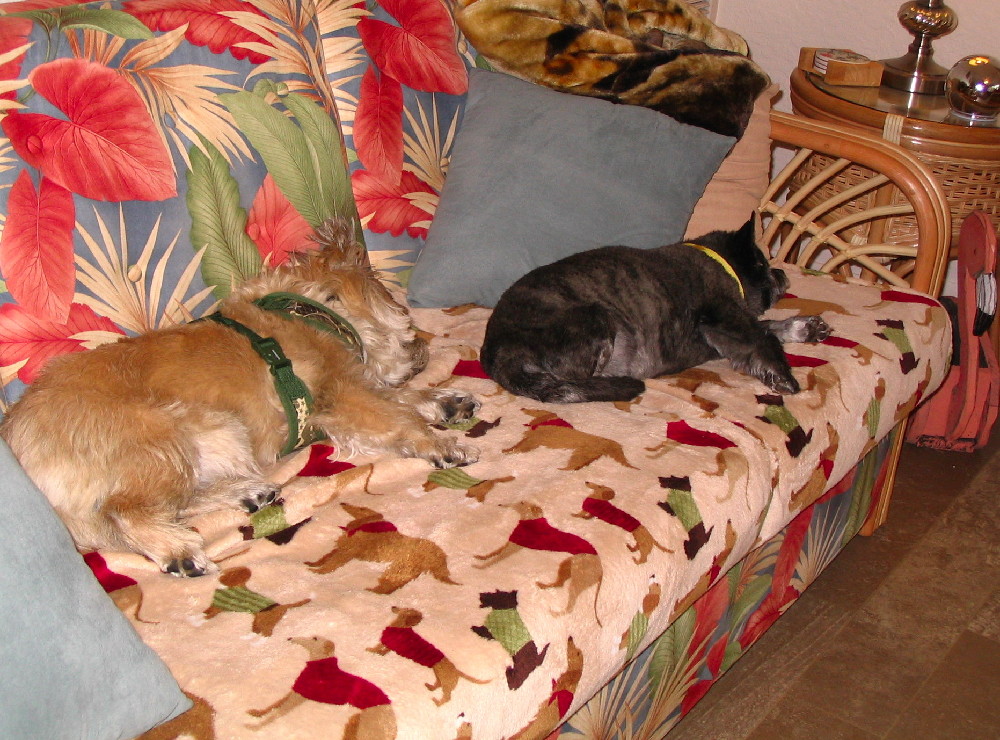 Bob A., my boss for 33 years and a good friend for 42 years,
sent the dogs treats for St. Nicholas and Christmas;
we call 'em UNCA BOB TREATS, which all our dogs know.
So today Zoe is introduced to UNCA BOB TREATS.

They all know where the treats are kept . . .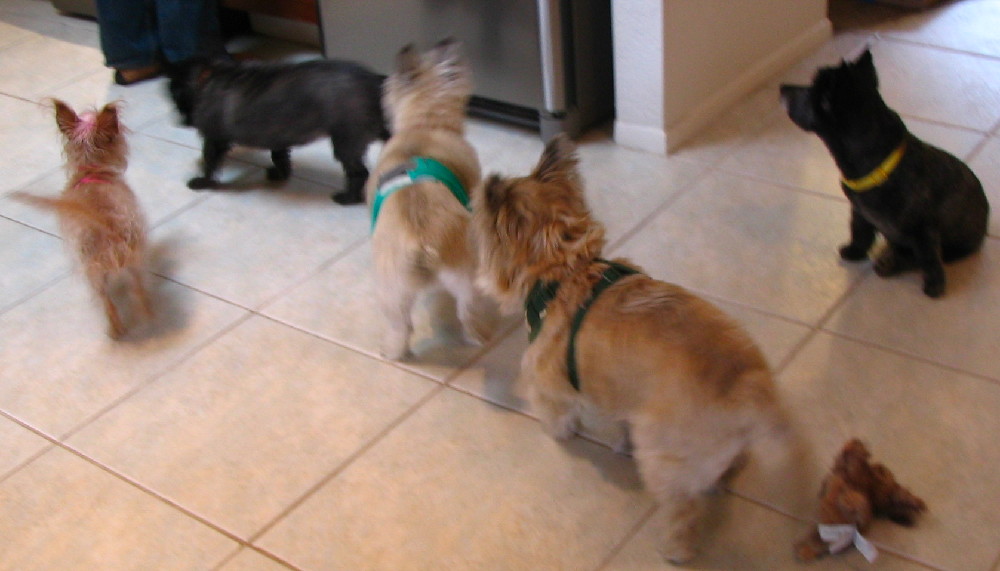 . . . and what it means when CairnDaddy walks over there . . .

First Zoe, then Rico . . .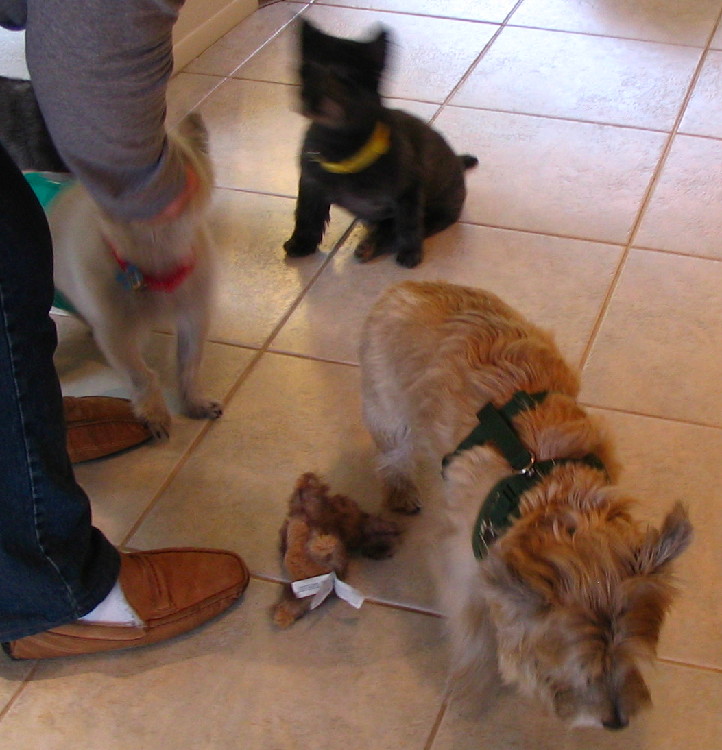 And Zoe gets an extra one . . .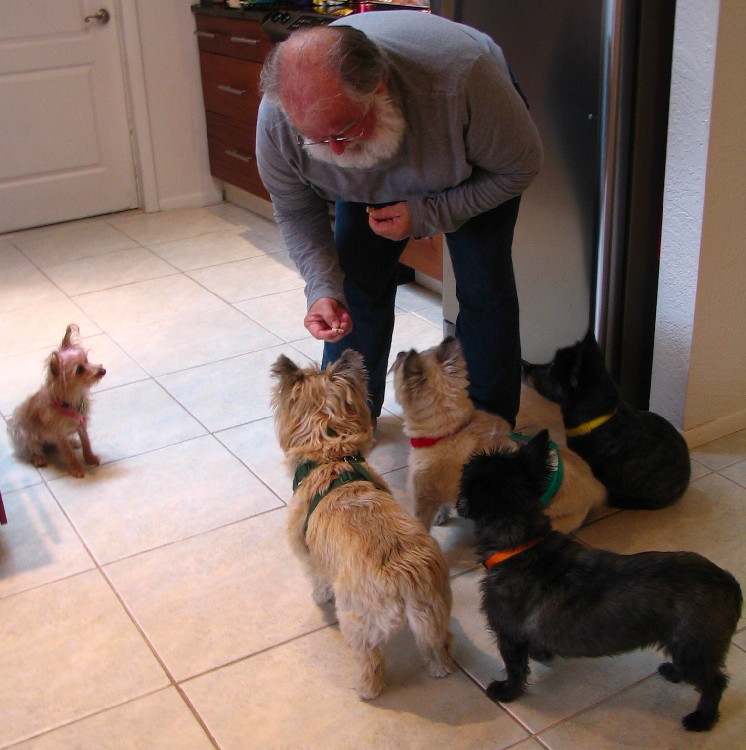 Heather is the next dog to try Zoe's bed, and Zoe's tennis ball . . .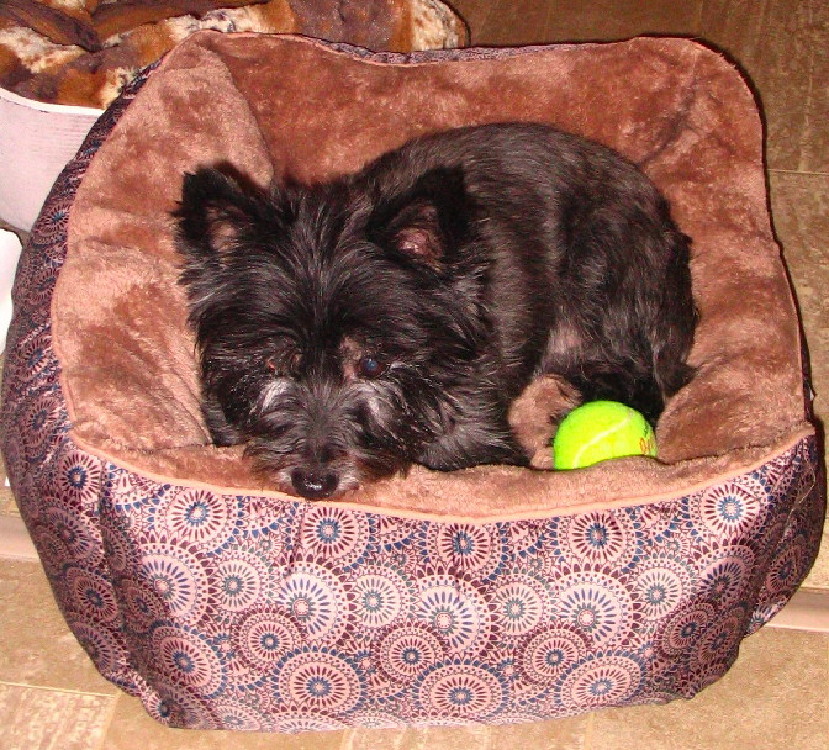 . . . For all we know, this is where Heather spends her nights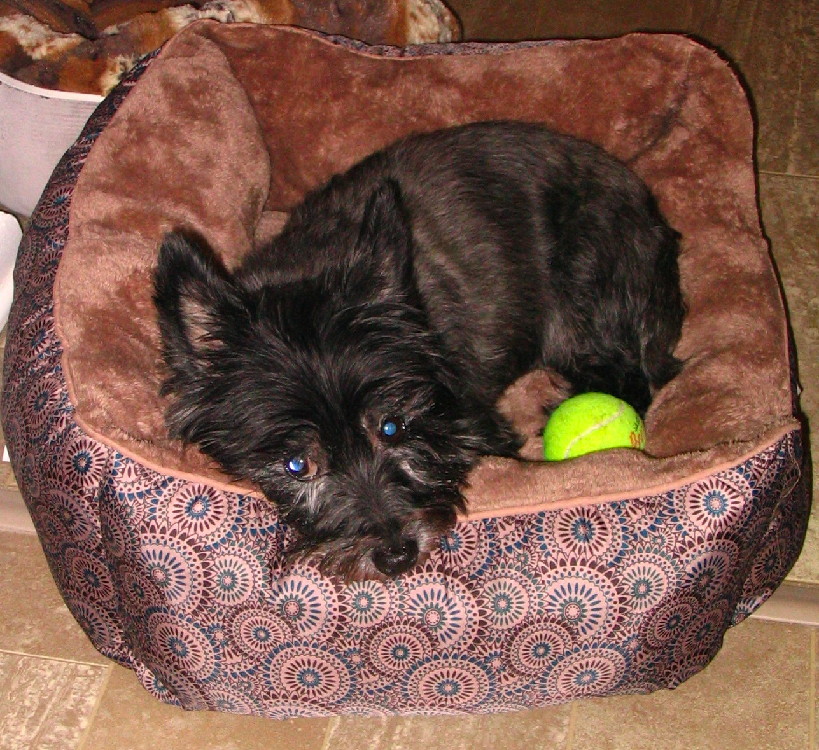 I'm always pleased when Heather tries something new;
she has been the shy recluse dog for several years,
and is finally developing a personality and an attachment to the pack.