What the first pics didn't show was the condition of Angel's skin . . .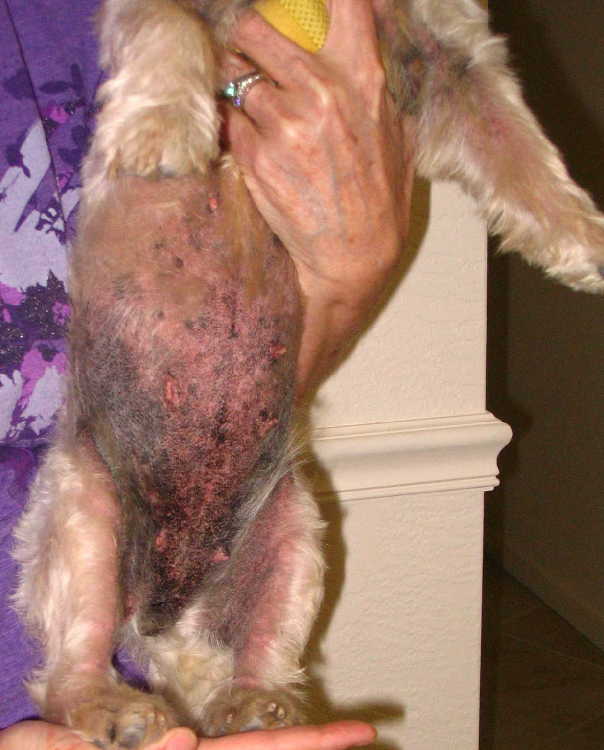 She also has ear infections in both ears (not surprising).
She has medicine both for the skin issues and the otitis.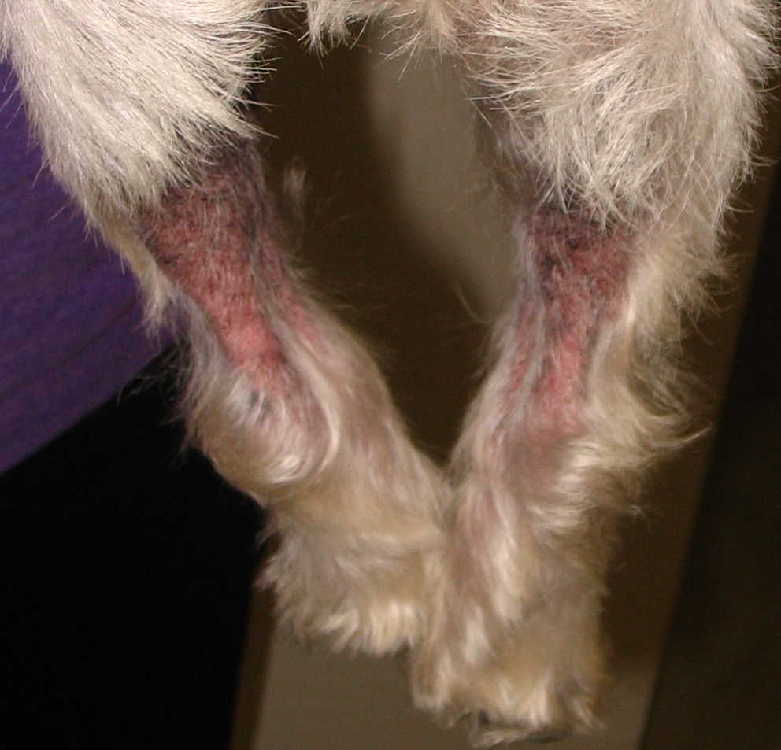 With good food, some medicated baths, and some supplements,
I know her skin and hair will show improvement in a few weeks.