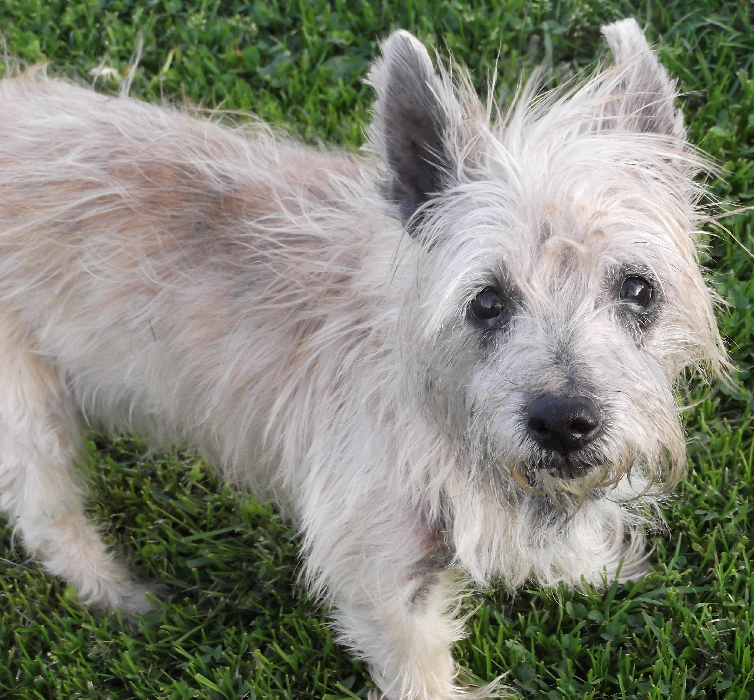 On 27 March, BJ Isaacs writes:

My newest little guy is around five or six years old.
A friend of mine rescued him, 'cause the
Louisville Shelter said he was a Westie.
She brought him to me last night.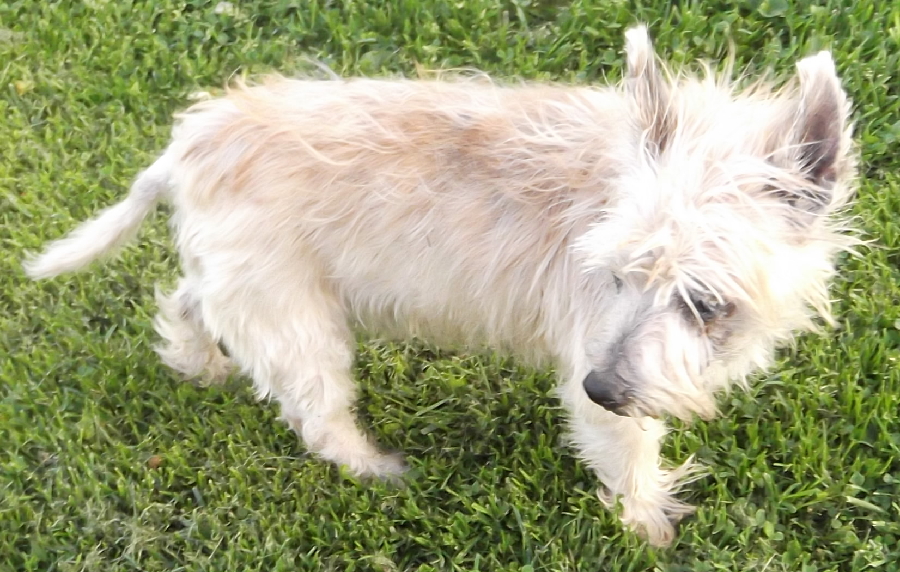 Brinkley's in horrible shape,
smells to high heaven of yeast and his ears are a mess.
BUT, he's the sweetest little guy ever!

He's on two different antibiotics, ear meds
and his special shampoo (three-times-a-week
baths) and another med. Peggy will be fostering him
as she has a lot more experience with skin issues.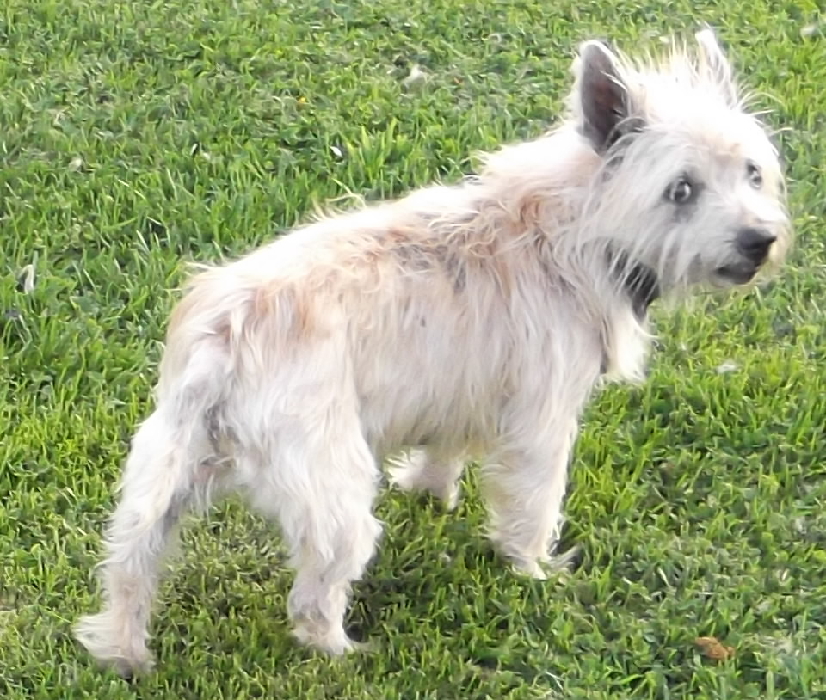 WATCH ME NOW! ARE YOU WATCHING ME??

Even though he was itching like crazy, t-shirt
on now, I cannot express how loving he is.
Doc told me that little guy just held so still while
he did his nails; his dew claws were going into his pads.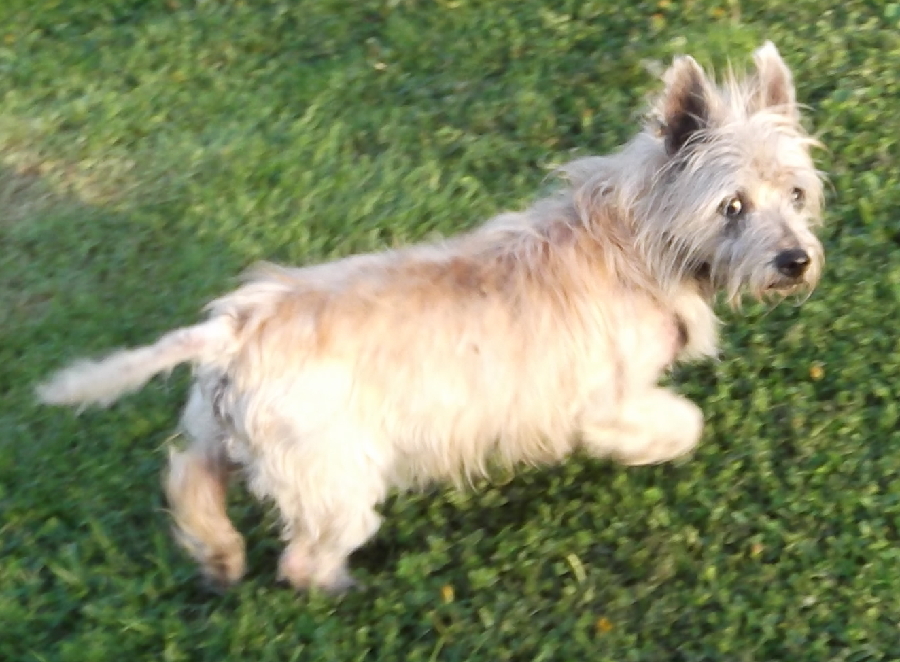 DIDJA SEE ME RUN? DIDJA GET MY PICTURE??

So, if anyone would like to donate to his care, please do so.
He's more than worth it.