On 10 June, Shell Lewis writes:

Five dogs are coming up from Missouri Friday. The three coming from a mill have have been waiting for us to take them for some time, but we are short on foster homes willing to take older dogs.

Three of these dogs are going out of state; CRUSA could really use financial support to help fund their transport, which will run around $700 for the three of them. If anyone would like to make a contribution to CRUSA and earmark it for "FRIDAY 13TH DOG TRAVEL", it would be most appreciated; see last page of this story for information on donating.

Coming in are . . .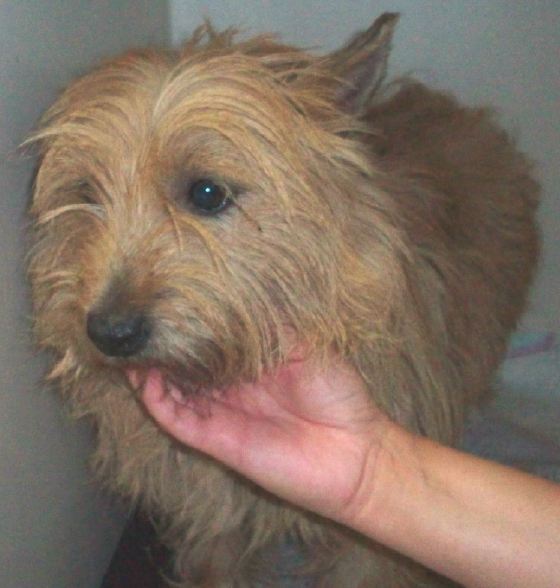 Seven-year-old Gavin
is flying out to Anita & Clair Adams
of Wyoming; they adopted Nico (f/k/a Muriel) from CRUSA two years ago. She was in THE FROSTY PAWS EXPRESS Rescue Mission of January 2007, which can be read HERE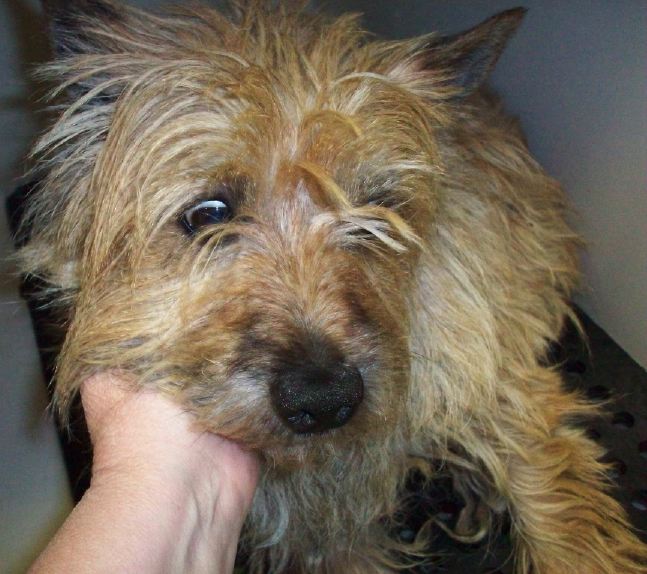 Five-year-old Fergus
is flying out to Charlotte Anderson in Florida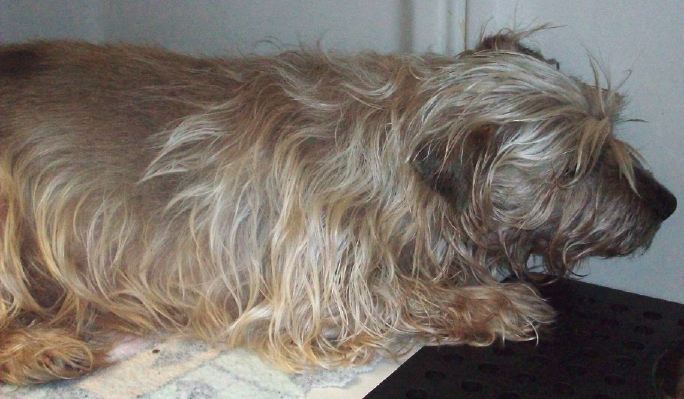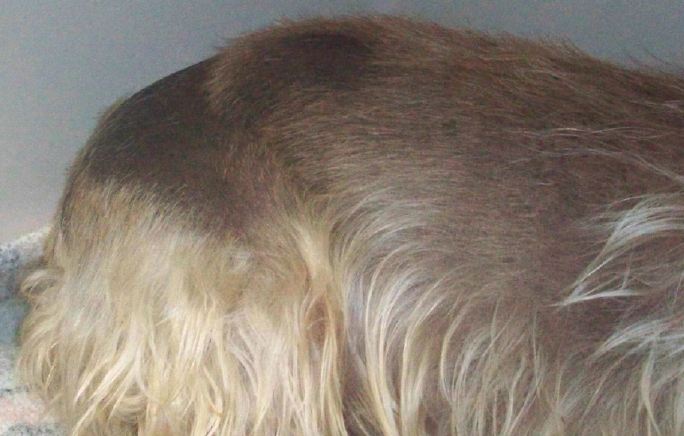 Five-year-old Lacey
will be fostered by Gayle & Bob Kiesow of Illinois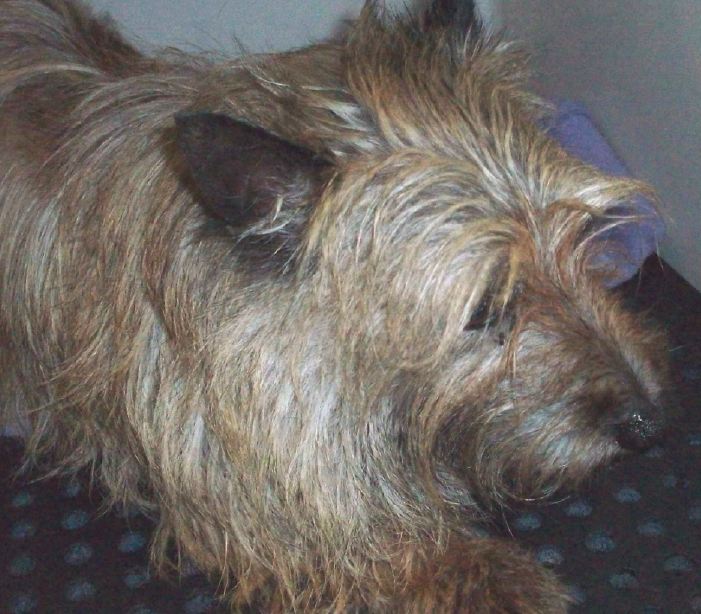 Seven-year-old McDuff
is flying to Marsha Aarons of Pennsylvania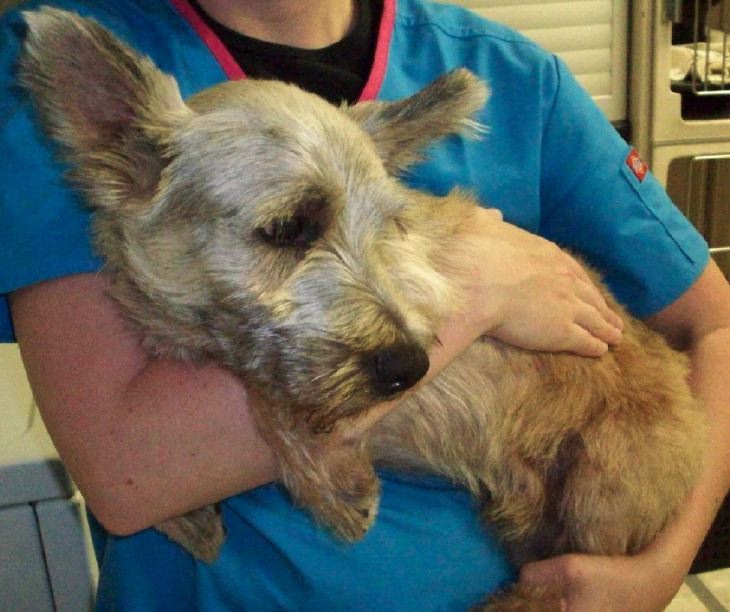 Five-year-old Tavish
will be fostered by first-time foster parent, Doris Black of Illinois

Gavin, Fergus & McDuff are from a commercial mill. Lacey & Tavish (littermates) are from an independent breeder who calls me when she is retiring dogs or has pups that won't move. This is where Bobby came from last month in the SPRING FLING Rescue Mission, which can be seen HERE.

All the dogs have arrived at Dr. Tolliver's. Lacey & Tavish are being treated for a "flea infestation". As you'll see by one of the pics, Lacey has some hair loss, probably due to the fleas. Naturally, it's hard at this early stage to get a read on personalities but all are very shy and probably very scared at the moment.

A wonderful Aussie rescue person named Sheila Kenny is helping us get Fergus & Gavin flown out from St. Louis; Išll be flying McDuff to Marsha from Chicago.

Also coming in on this transport are a Maltese . . . two Westies . . . and possibly a Papillon or two. A big thanks to Jackie Stidham & her sister, Tammy Martin, who are making the run to Missouri and meeting Gayle & Bob Kiesow in St. Louis to continue the northern-bound dogs on their journey. I'll be picking up the transport in Bloomington, Illinois.

Another big thanks to Gayle Kiesow who has done a great job building up the foster home base in southern Illinois and is making some really important contacts.