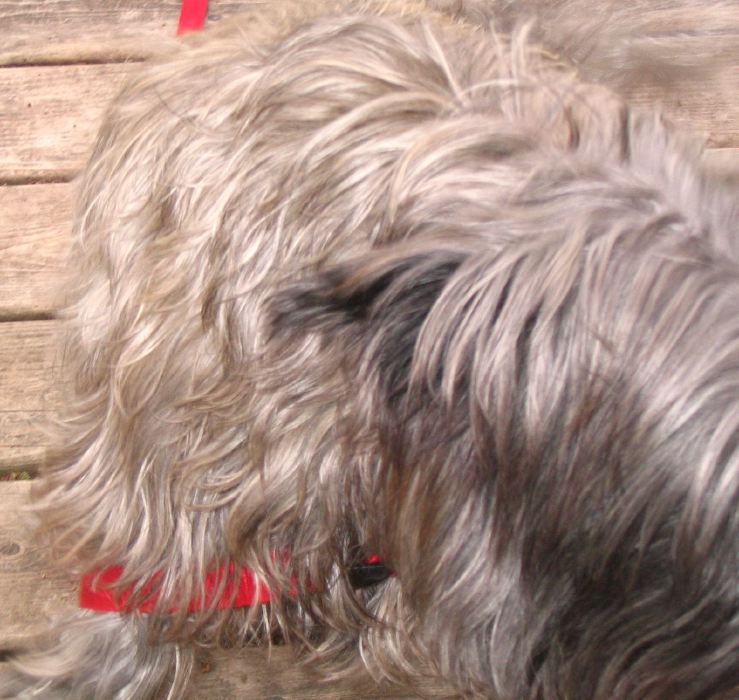 Gayle Kiesow writes:

George was an owner surrender from Illlinois.
The owner has a Bichon Frisé, and
recently took in her mother's Bichon Frisé
mix when she moved into assisted living.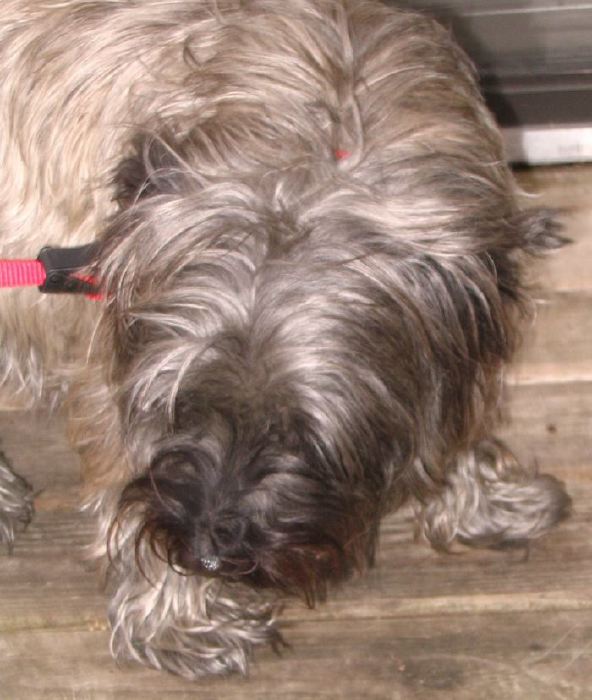 The two small females were beating up on 28-pound
George; he would just sit and take it. The owner said
she "couldn't stand it anymore" and decided
to let George go, after five years.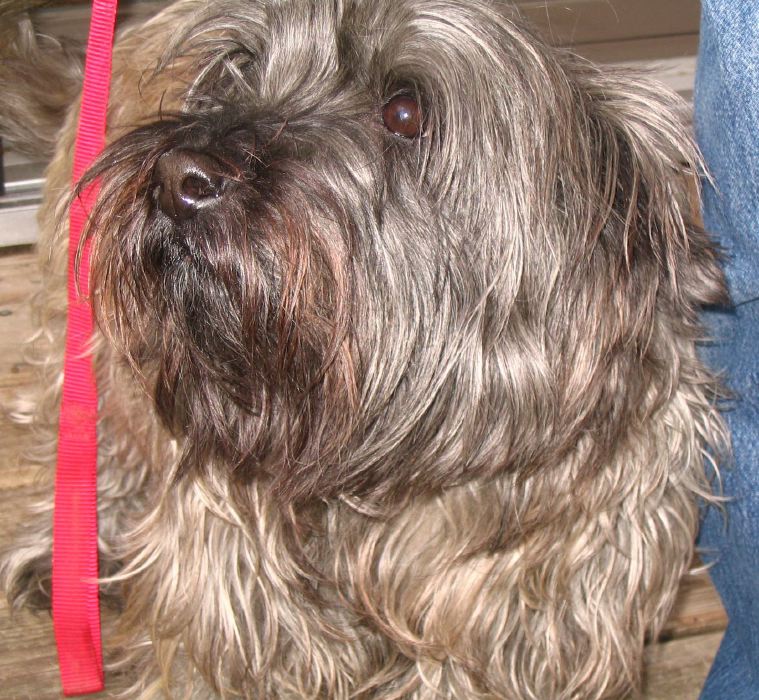 George was basically a farm dog, free to run at will.
[He was also "free" to eat anything he could catch
so she did not have to feed him any dog food.]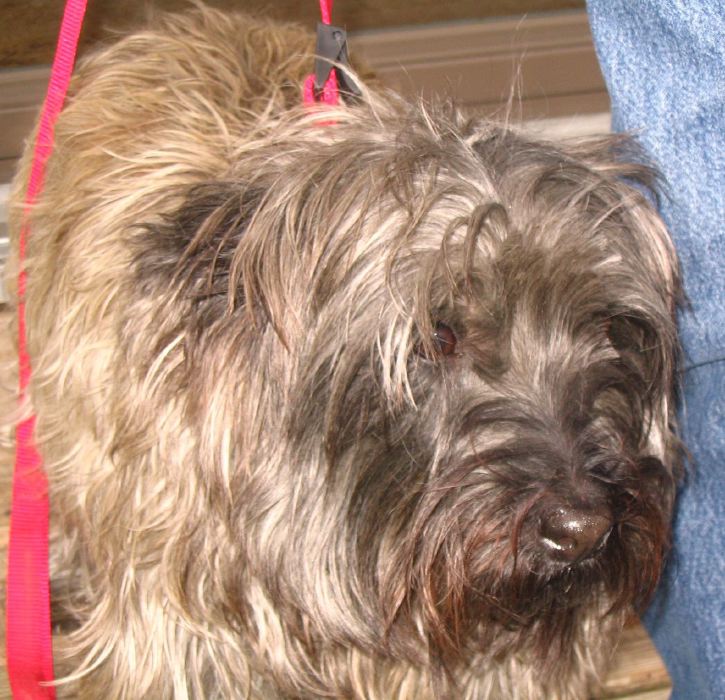 On Friday, 23 April, Gayle & Bob wended their way
Up Nort' to Wisconsin to transport Robi to his
Forever Home with Shannon Francis
[Robi can be seen HERE];
along the way, they picked up George to bring him
to his Foster Home, Lynette & Henri Henriksen.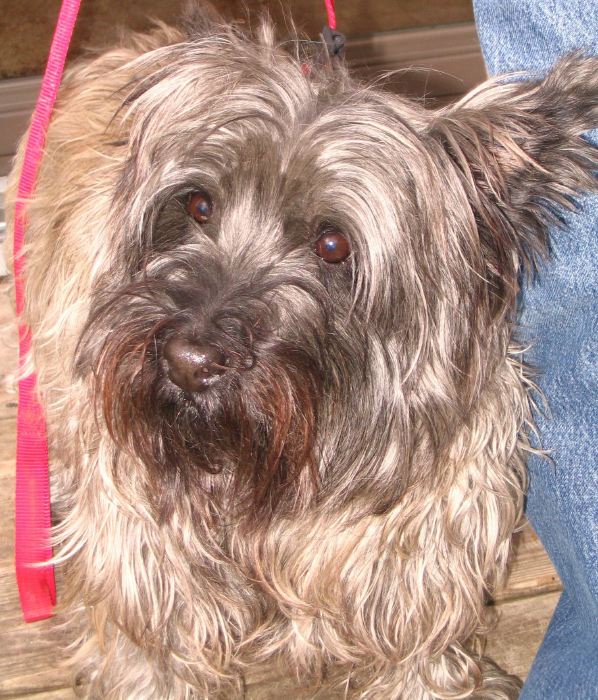 Their first stop in Wisconsin was at
Andréa & CairnDaddy's home
[CD was diving in Grenada,
which you can read about HERE].
These photos were taken at that time.

As we knew nothing about his temperament,
we left The Skrenninger Six-Pack inside,
but he got along very well with Abbie,
Bella, Mollie & Fred [the Lab] Kiesow
& FosterRobi.

He sure needs a grooming, though;
his back end was filthy!