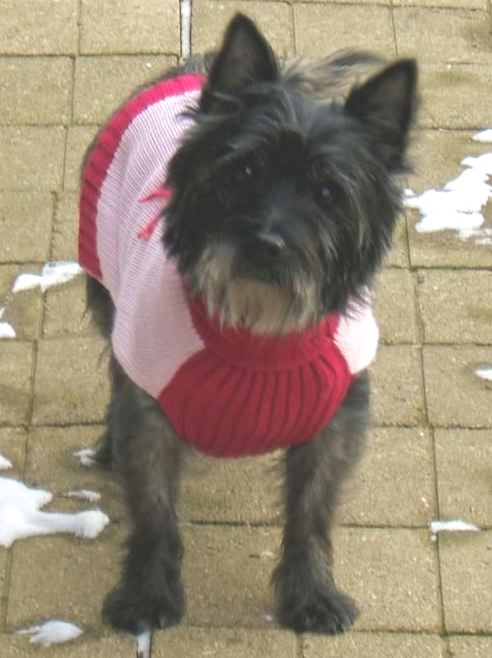 We are fostering her ourselves and if not for wonderful Dr. Bill Johnson, here in East Peoria, our local very CRUSA-friendly vet, she may not be with us due to her reaction to the meds to get her spayed and dental done. So she has half of her teeth cleaned and is back to normal.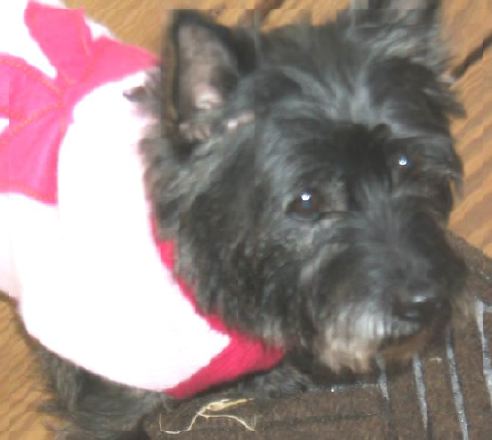 She is SO sweet. Doing very well with housebreaking as long as she is kept on schedule, sleeps in her crate without incident and loves being part of the Kiesow Pack.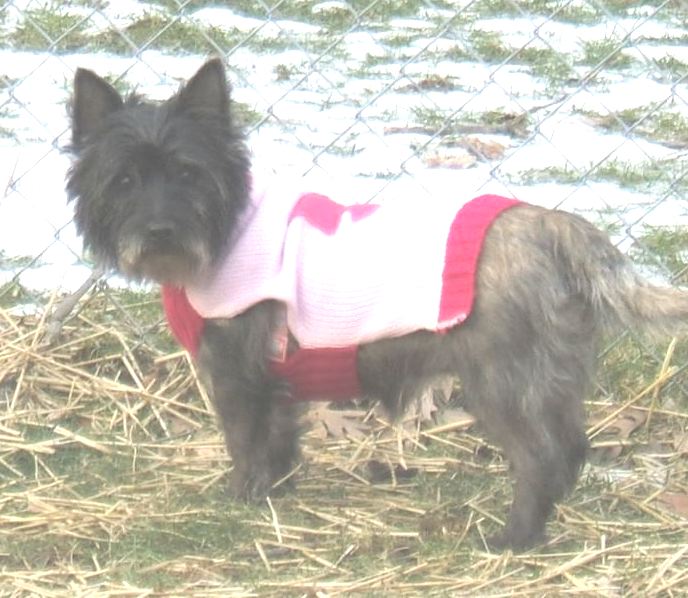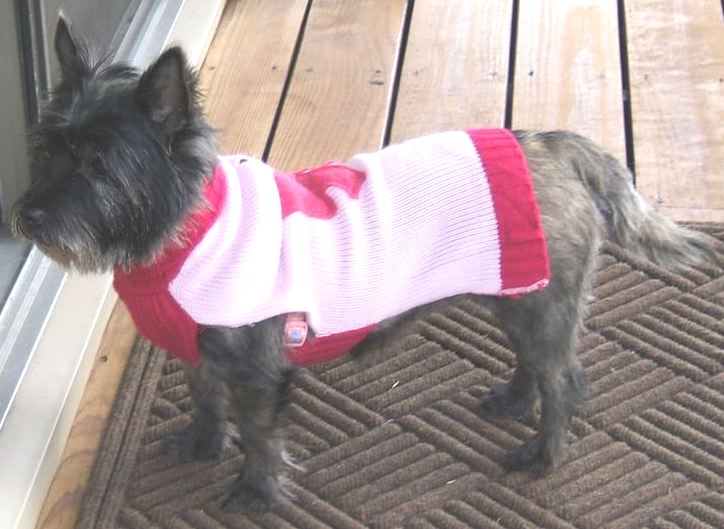 HEY YOU IN THERE!
YEAH, YOU WITH THE THUMBS!
OPEN THE DOOR, IT'S COLD OUT HERE!
AND A DOORBELL AT NOSE LEVEL WOULD BE NICE, TOO!