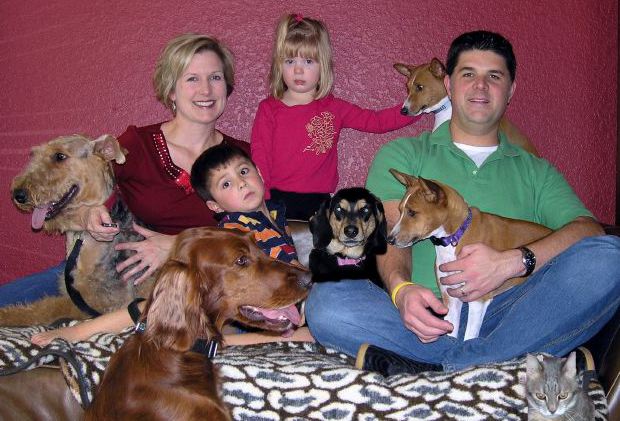 The Douglass Family wishes you a joyous Christmas season
filled with peace, love and fur!

Ted, Jenny, Jonah & Tess
Captain Jack, Alice, Meg, Hannah, Josie & Sydney, too!

You may remember when Captain Jack was Pirata de México,
whom Airedale Rescue brought to the USA from México City in 2005;
Ellana & Jim Livermore fostered him through his leg amputation;
he found his Forever Home soon after with the Douglass Family in Texas.

Click on his picture above left to read his Rescue Story.