On 27 July, Lizzie writes:

That it's been nearly two months since I started out from Sydney and arrived in Chicago makes it seem all the more surreal. I left Sydney in brilliant winter sun and arrived to a dull Chicago, pouring with rain! Miss Molly treated me to her usual ecstatic welcome for visitors - she knows how to treat a fan.

It was lovely to be back in Chicago and, what's more, in rather better weather!
[See Lizzie's previous trip to USA & Canada HERE.]
The rain cleared and the next few days were a lot warmer;
although I 'knew' Chicago & the Midwest generally tend to be very humid
in the summer, it didn't actually click until I was there . . . and sweating.

My second walk in Millennium Park, but this time instead of skaters at The Bean,
it was tourists in shorts in the sun. [Read about Millennium Park HERE]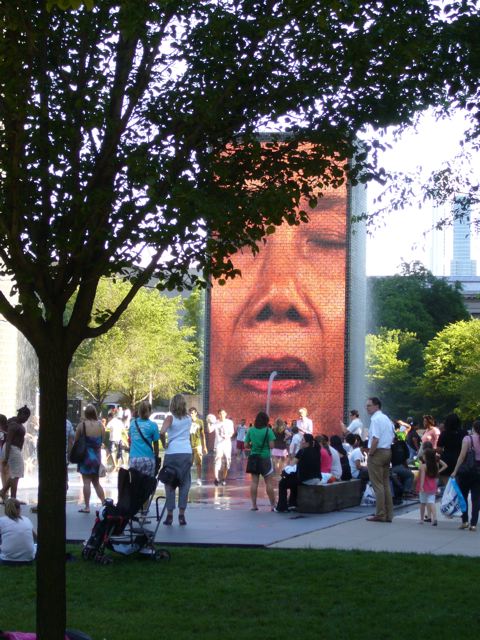 Millennium Park Face sculpture & fountain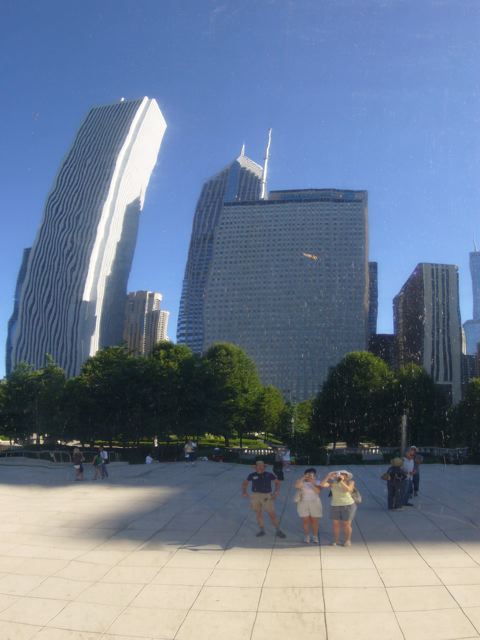 Garry, Libby & Lizzie reflected in The Bean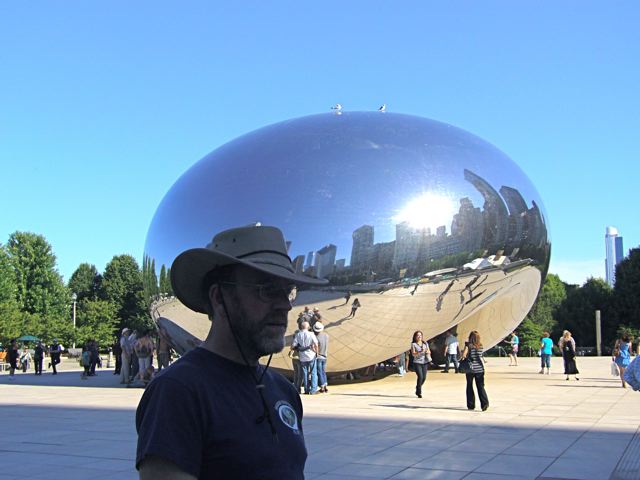 Garry & The Bean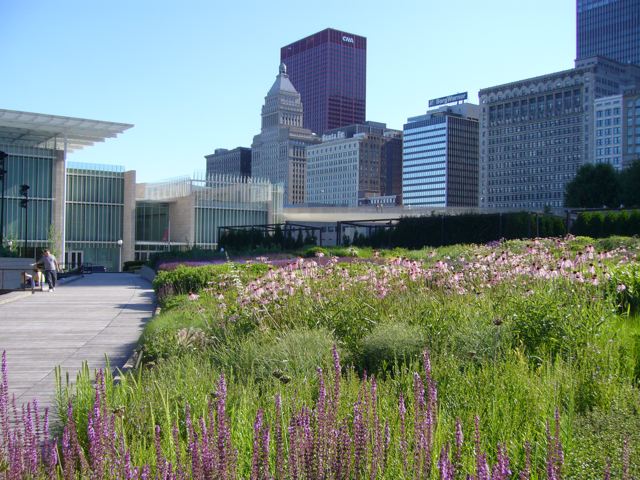 A Meadow in the Middle of Chicago.
The building on the left is the new Modern Art wing of the Chicago Art Institute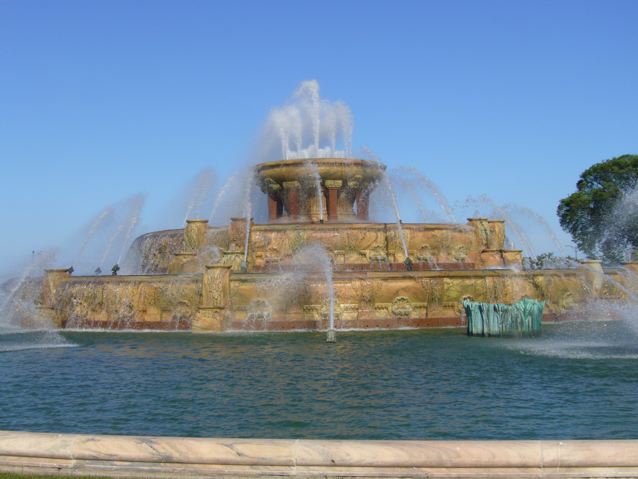 Buckingham Fountain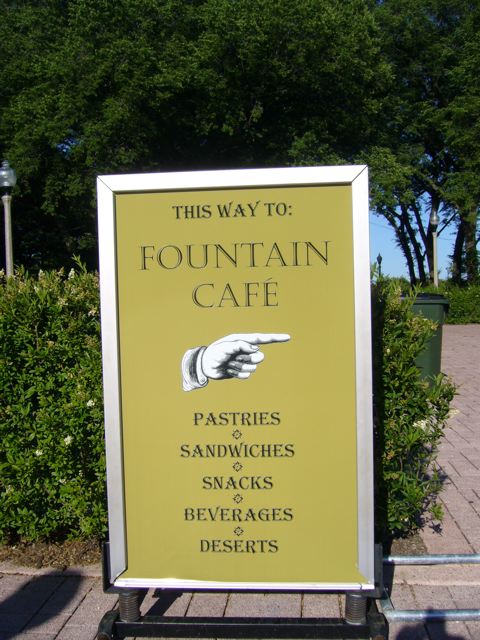 I love the absurd . . . . of course you need beverages . . . all those deserts make one thirsty!