Deb Jones, Airedale Rescuer in
Wyoming, writes to Andréa:

Does this look like a Cairn to you? She is in a kill shelter in the middle of Wyoming. I don't know her story . . . but can find out more and help with some arrangements, if needed.


Andréa immediately sent the message to CRUSA
INTAKES, whereupon Shell Lewis contacted the shelter.

Shell writes:

Ok . . . called on this one and she was a stray . . . adopted out . . . came back because of hair loss. I emailed our foster home in Thermopolis, Wyoming.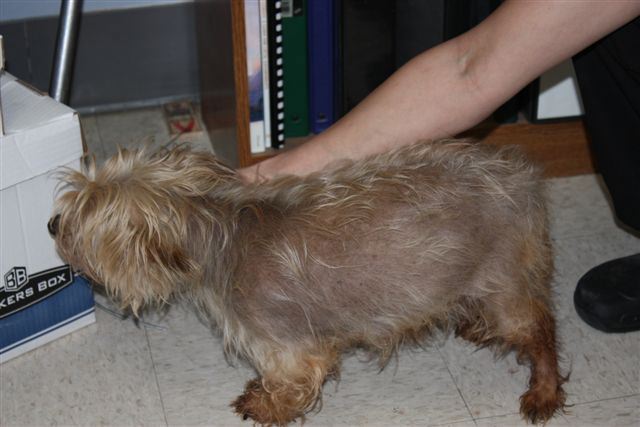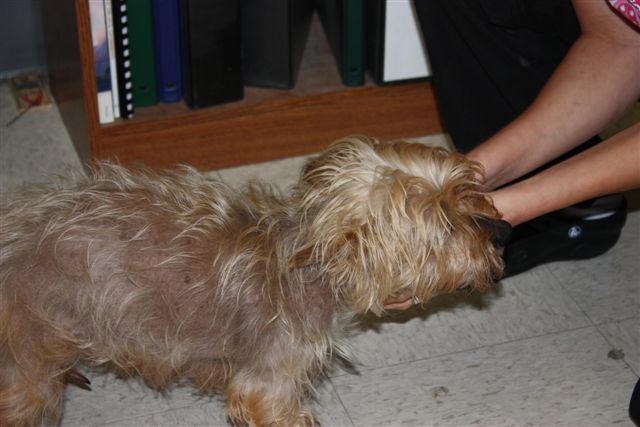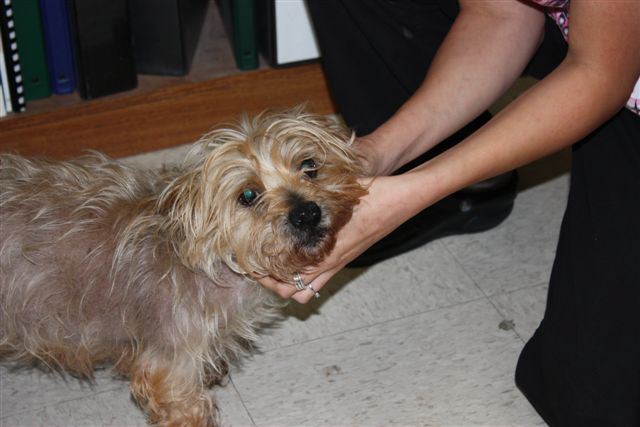 A bit later, Shell writes:

Clair & Anita Adams (who were involved in CRUSA's KRIS KRINGLE's KARMA Rescue Mission in December 2008, which can be seen HERE) are driving to Casper to get her now. No name . . . no backstory except that she has a thyroid condition and she has probably had a few litters of pups. She was adopted out once, but came back because her hair was coming out (no doubt because of the thyroid problem).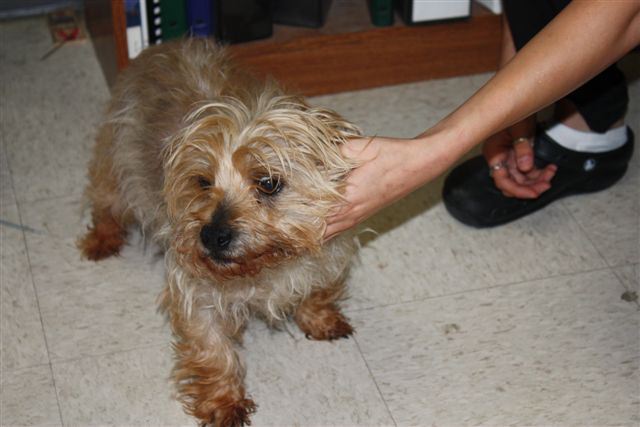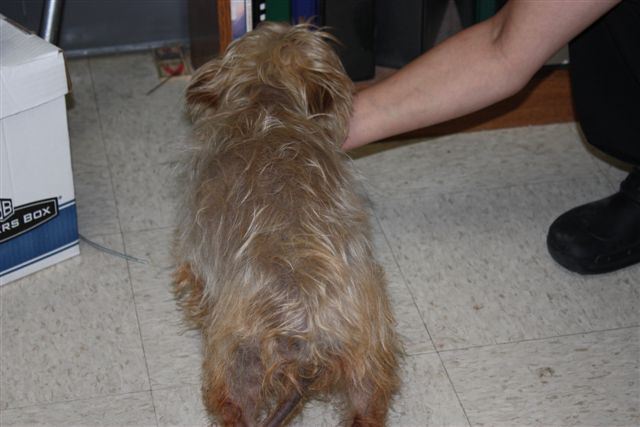 And Deb responds:

Unless someone contacted the right people, this little Cairn would still be sitting in that pound. It takes a village to rescue each dog, IMO . . .