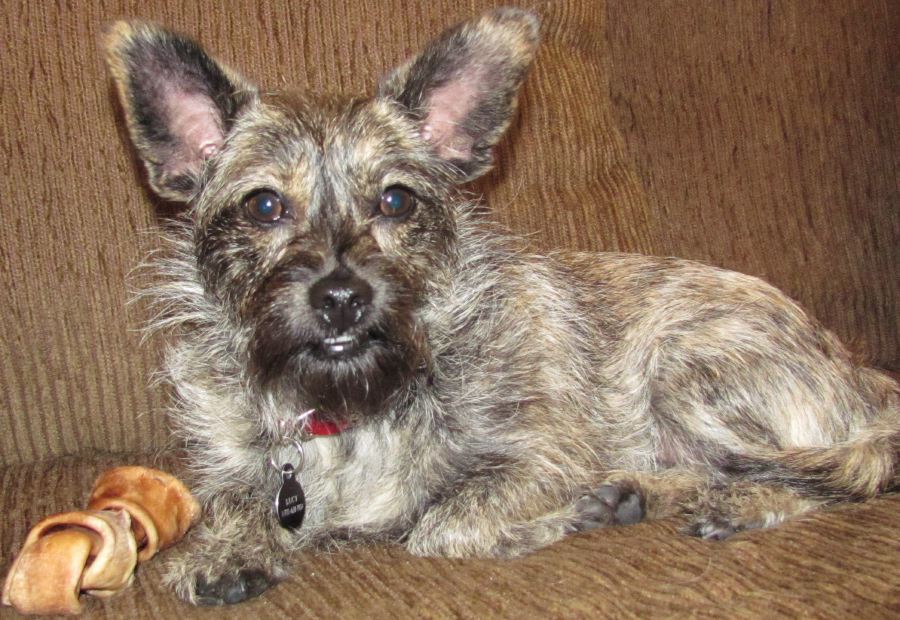 Donna Venegas writes:

Jamie's story is definitely a rags-to-riches one.

I picked up Jamie from a high-kill shelter in Kansas City, Missouri; the same one Sissie was in. [Sissiešs story can be read HERE.] She was a stray, about six months old AND pregnant when she arrived at the shelter. By the time I got to her, she had given birth to three pups, only one of which survived, Baby El.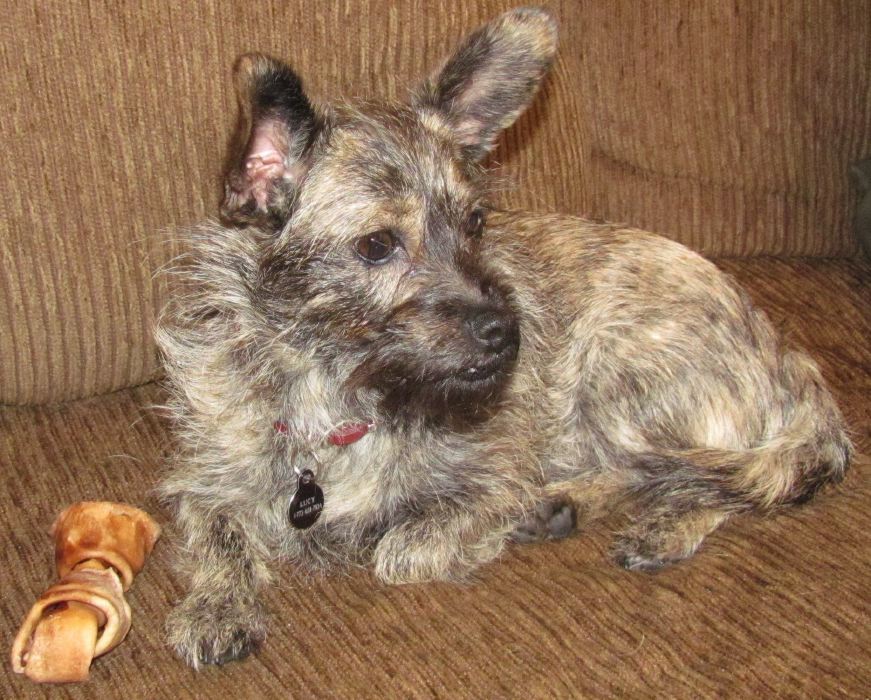 Jamie was starving to death; that's why the pups didn't survive, She had kennel cough, worms, scabs all over her body and ear infections. I didn't think she or her baby would survive. It just broke my heart.

So I took them home, fed her good puppy food, cooked her dinners of chicken & rice (she loved that), gave her a bath and off we went to the vet. I had to bottle-feed both of them for about three weeks, along with regular feedings for Jamie. It took quite some time, as she was so frightened of everything, but eventually she came around.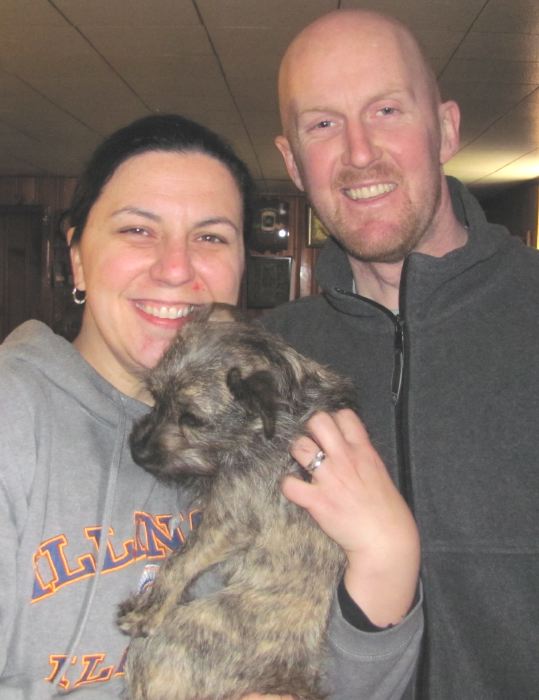 She was an excellent mother for being such a young dog; I had to carry her outside because she didn't want to leave El. After about five weeks, she became MY girl; all she wanted was El & me.

She then started interacting with my four Cairns and wanted to be part of the pack. She would come downstairs to eat, play a little, go potty and then back to El. Of course by then, Elly had found her LUNGS. She was adorable, no bigger then a minute; everyone thought she ran off of batteries.

So then the day came for them to leave me, as they were both strong, healthy & happy. They were moved to Jamie's new home, with Karry & Sean Creagh in the Chicago area. Jamie was renamed Lucy They fostered El till she could leave her Mom; she then went to Placing Paws Rescue and was soon adopted close to where Karry, Sean & Lucy live.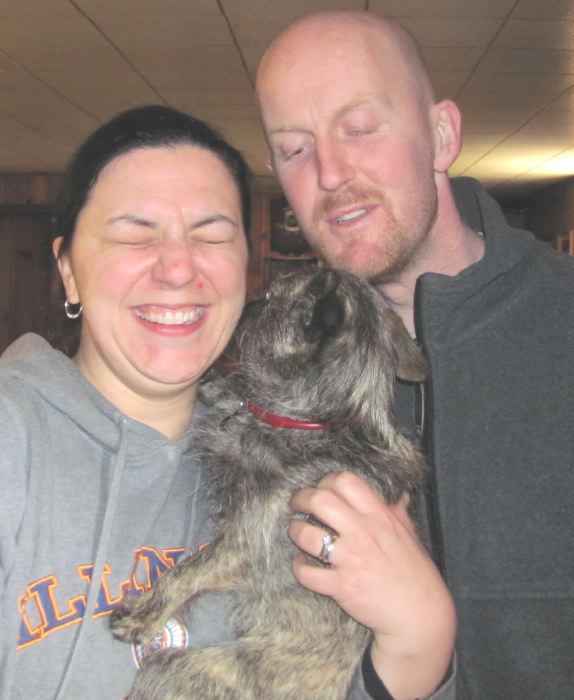 Karry & Shaun are the BEST PARENTS Lucy could have gotten. They absolutely adore her and treat her like a princess (as she deserves); she even has grandparents who love her and they babysit her when Karry runs errands.

I was fortunate to meet Karry & Shaun when I came to the 2010 CHICAGOLAND PET EXPO [which can be seen HERE]. They invited me over to see Lucy, and the time I spent with the three of them was such a blessing. I could have never found such a beautiful or a more loving family for Lucy if I tried. She is so happy in her new foreverhome, I don't even know if she remembered me. I'd like to think so, but it's okay as long as she's happy. Karry told me that this summer they will be adopting another cairn, so Lucy won't be an only child. That's awesome.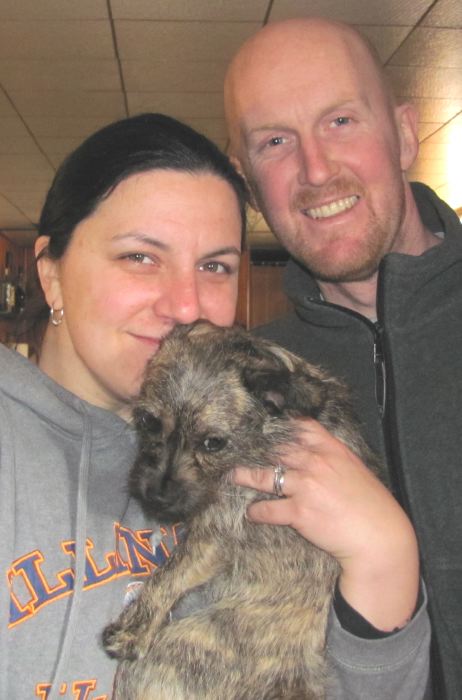 And that's the story of Lucy, I will never love a foster as I loved her. That's why I do what I do.