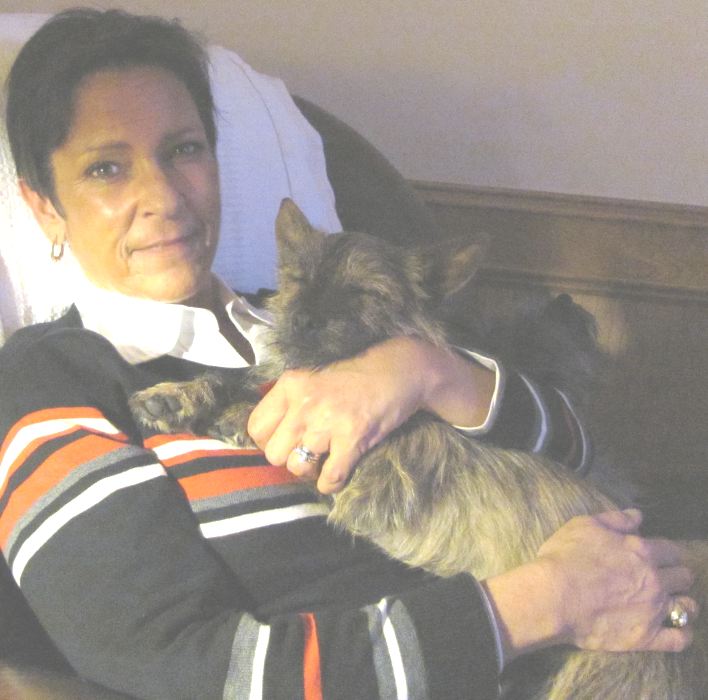 Donna Venegas writes:

I picked Sissie up from Joplin, Missouri (high kill shelter) on 1 December 2009. She was in good shape, other than kennel cough & ear mites; not like some, so sick and malnourished!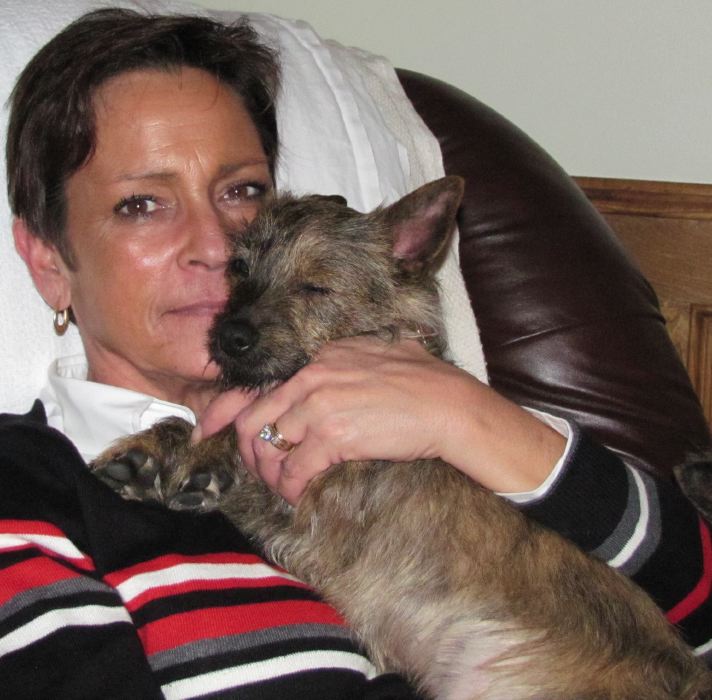 (We can already see that Sissie will be difficult to give up)

(Side comment: I got Sissie's sister Lucy (f/k/a Jamie) & her one surviving pup from the same shelter and it was questionable if either one would survive the night; not only did I have to bottle feed both of them, but we had several trips to vet for kennel cough, worms, mites, scabs, feces matted on them & a few other problems I just blocked out. That was a heart-breaking pair!)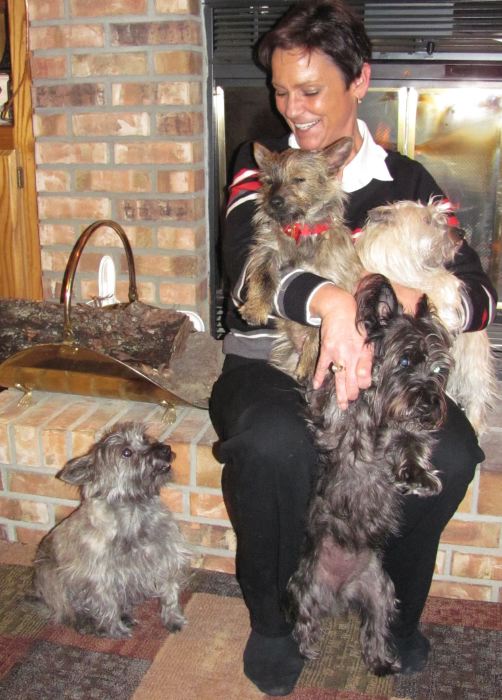 Sissie & Kylie on Donna's lap;
Tula Marie on her hind legs;
Ashley looks on
(Bogie was camera-shy)

I will say that she's been the healthiest, happiest, most well-adjusted pup I've had so far from Joplin. Going by the condition she was in, I would have to guess that she was a stray that no one went looking for.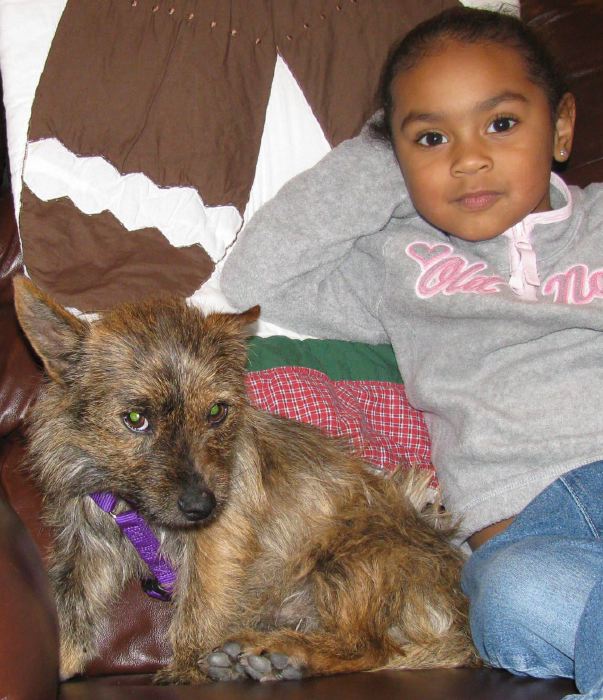 Granddaughter Ziarra & Sissie were inseperable

She was definitely a keeper; I struggled with giving her up. I already have four Cairns of my own, two of which came from the Thorpe auction a year ago, which is when I got involved with CRUSA. [The story of Kylie & Ashley, THE THORP AUCTION 2, can be read HERE]