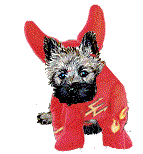 At 8:15 a.m., Shell Lewis writes:

I picked up Chase (new intakes) in Joliet, Illinois,
then drove to Ottawa, Illinois to hand off Chase
and "lots o' crates" to Joe & Bob.
[Read about Chase HERE]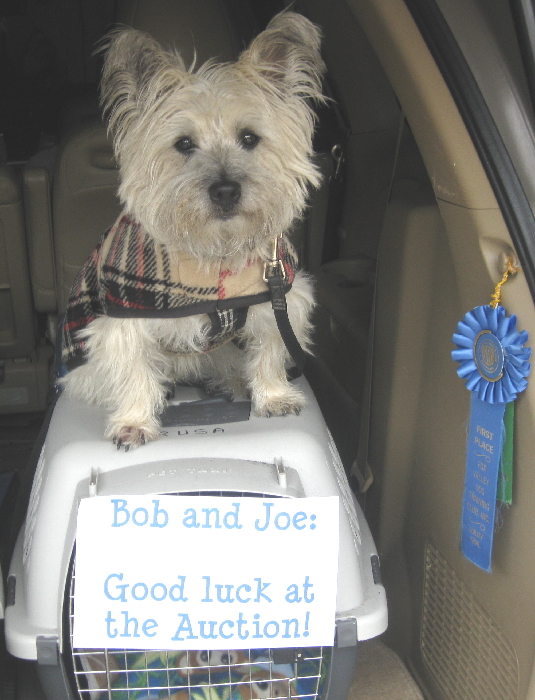 Wingman Skippy went along to keep Mom company.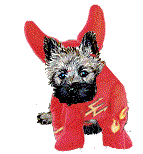 At 1:06 p.m., Gayle writes:

Just heard from Bob;
this morning was all the equipment being sold.
They just started on the Cocker Spaniels;
the one bidding session I heard the dog(s)
were sold for $100.

Bob & Joe have seen the Cairns;
great shape, appear happy. One Mom has
four Cairn pups; another Mom has several
Cairn/Poodle pups. Bob said they are "so damn cute".

About 150 people at the bidding site;
a lot of Amish right up front and they were the ones
buying what had been sold.
Joe & Bob also learned there were another 200+
dogs brought in, not sure on breeds.

Bob met a couple of gals that came from Arizona;
22 hours straight through;
taking some 50 dogs back.

Bob & Joe are making lot of contacts.
Says there are about 1000 dogs on the grounds
that they can tell and other than how awful that is,
the rest is OK, not as bad as predicted.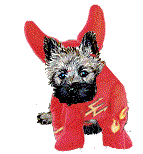 At 4:34 p.m., Gayle writes:

The Amish are buying almost everything;
very few rescue people are able to buy;
rescue is picking up the older dogs.

Rescue group from St. Charles, Missouri
actually got arrested for taking pictures
and a film crew was at the entrance of the road
leading to the owner's property, filming.

Shar Pei went for $900
Beautiful Huskies - $600/800
Young Cocker Spaniels - $400/500

Per Bob, dogs are going for premium prices;
just as predicted, the Amish are supporting the owners,
putting $ in their pockets.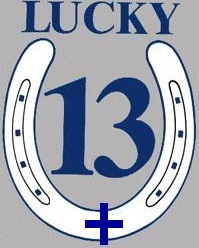 BJ ISAACS (quoted with permission):
I sit here reading this and get cold chills. I absolutely WILL NOT support the amish in any way. People say, oh I love amish this and amish that and then I go on my tirade . . . gets me really riled up.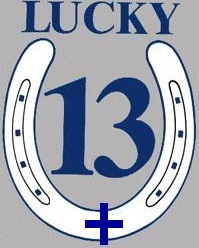 MICHEL BURKHART, from PMR LIST (quoted with permission):
I was there today and you just can't see everyone who is bidding, I don't care if you are close personal friends with everyone iN the place, it's impossible not to bid against each other sometimes and the number of folks who were going for the opening bids were ridiculous and while I didn't see who bought the huskies, I know that a lot of the rescues paid way too much money. All with good intentions and big hearts, but . . . . A lot of generous folks attended who weren't even bidding, but giving money to groups that were. I know that helped us out a lot today.

On 29 October evening, Shannon writes:

I could have just cried when I saw all the people who have donated to this cause!!
And the amount of money is unbelievable!
Joe said it makes the trip even more worthwhile.

I talked to him around 8:30 p.m.;
he said the dogs were going high and it's mainly the Amish bidding high.
They have no cars, so they have to hire or find someone to drive them there
and then get all the dogs they purchase back to their puppymills.
They make good money all year 'round,
breeding & selling their dogs which then gives them the "power"
and the advantage to come to the auctions and pay the high prices!
Talk about a vicious cycle!

He said they thought they had run into someone from a rescue group,
but when Bob approached and asked her, she was a breeder!!
Joe said she went on & on how sorry she felt for the Schindlers
with her having cancer and him having heart problems.
What good people they were and supported their community.
And what great care they took of their animals.
Joe & Bob just kept quiet and moved along.

Joe said the dogs we are interested in don't look bad at all.
In fact, at almost every cage he approached,
the dog in it didn't crouch in the back of its kennel . . .
which is a wonderful thing.

Most of the Cairns are wheaton and are really cute, handsome!

I think they are both a little apprehensive about tomorrow,
but are also looking forward to it.
They're meeting some of the other rescue groups at McDonalds
so they can meet each other and then go to the auction.

I really hope that we can get them out of there and into our great foster homes!
Joe said, heck if we get even just five or six,
it's a dog saved and a dog never having to do that ever again . . . YAHOO!!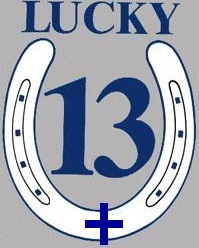 ANISSA SADEGHI, from CRUSA LIST (quoted with permission):
This was nuts today. Prices should not have been this high. No one in Missouri is giving $500 for a beagle, but they did Friday. Beagles went between $200-500. Eskie pups that brought $45 on Wednesday in Iowa brought $200 at this sale. At this point I can't fully explain it, but have my suspicions on what is happening. Getting ready to head back in there this morning. I won't pay these prices; the money just lines their pockets. Very frustrating.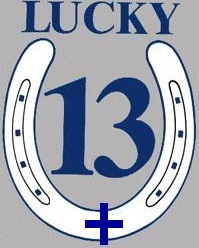 BECKY DAVIS, from PMR LIST (quoted with permission):
Prices were very high, Maltese going for $400-$600, Chihuahuas $300-$500, Beagles were going upwards of $500. Amish were a big problem mainly with the bigger dogs, bidding $800-$900 for Huskiess, Corgis, Shar Pei, etc . . . I haven't seen or heard of prices being this high at auctions.

VIEW UPDATED FOX NEWS VIDEO HERE

WHY ARE THESE MILLS CLOSING? READ HERE