CAPSTER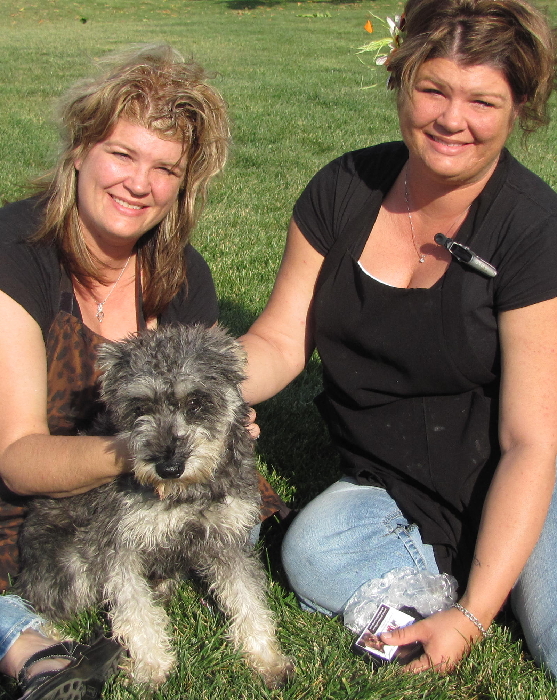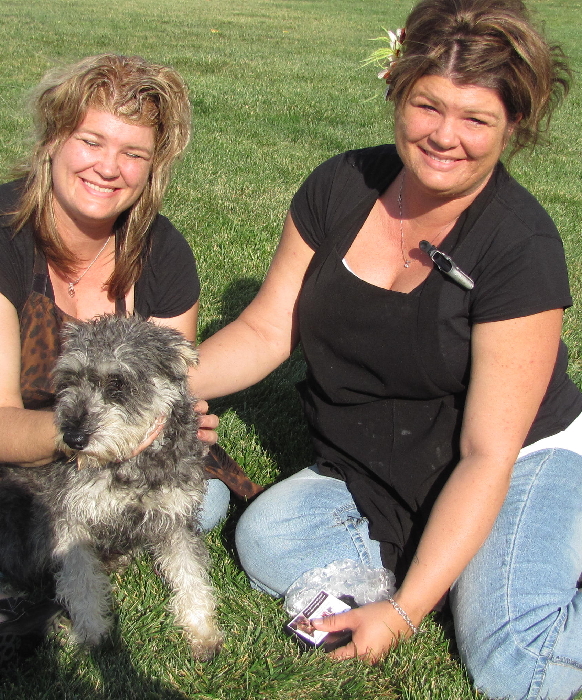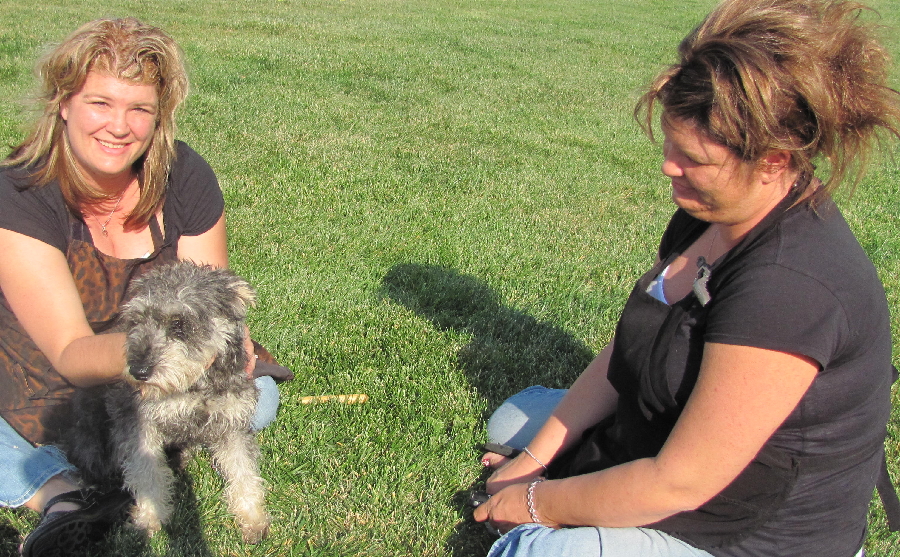 Meet CAPSTER. I couldn't leave him behind to die;
she said if I didn't take him she was going to kill him.
I don't know why the other rescues didn't take him;
he's a doll, only a year old.

Some girls from the hair salon already gave Dr. Langley
$100.00 to put towards his bill,
so if you know anyone who has a love of Schnauzers
and would like to help me out, that would be fantastic.
(CONTACT DONNA HERE)
The two girls in the picture are the girls from
the hair salon, names unknown.

I will be going to vet daily to walk and get to know the dogs,
so I will take pictures after their baths & haircuts;
most likely they will have to be shaved down
because of the feces & mats, but the hair will grow back.

---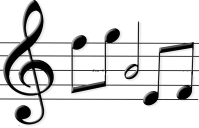 KIM WHITE:
Can I say I'M nearly WEEPING right now!!! Thank YOU LORD ABOVE that they are out!!!

Donna writes:

Kathy & I tag-teamed for this to happen.
Once [the breeder] got tired of taking my calls,
Kim stepped in and started calling.
There was a point where Kim & I thought [the breeder]
would rather kill the Cairns than let me take them!
Anyway, it all worked out and life is good.
We need more people like Kim in our corner.
I can't thank Kim enough for ALL she's done
to help me out in rescuing Cairns these past three years.
There's nothing she won't do
when it comes to saving a dog's life!
She is a BLESSING!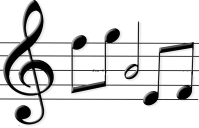 SHELLY SIMINSKI:
Thank God they were rescued; they will suffer no more . . . now to Forever Homes!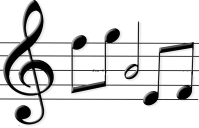 PATTI BAUGH-REICHERS:
Oh, I HATE to see these places. It makes me so angry. We have four rescues and I wish we could have 40.
[One of those rescues is Zoe, a member of CRUSA's THE MISSOURI 3 1 Rescue Mission, May 2006, seen HERE]