Faith Hart writes:

Scottie, also known as Scotty, a four-year-old owner surrender, was fostered by Sara Vinson in Chicago. When the transmission of Sara's car set plans awry for her to make a transfer to the Somerset family of Grand Rapids, Michigan, Faith Hart of Chicago, and Sue & Mike Losinger of Grand Rapids, stepped in to get little Scotty to his new Forever Home. And of course Merlin (of the July 2006 MAGNIFICENT SEVEN Rescue Mission, whose story is HERE) and all four of the Losinger dogs wanted to come too, including the delightful puppy Ruby Slipper (of the February 2008 LUV CONNECTION II Rescue Mission, whose story is HERE).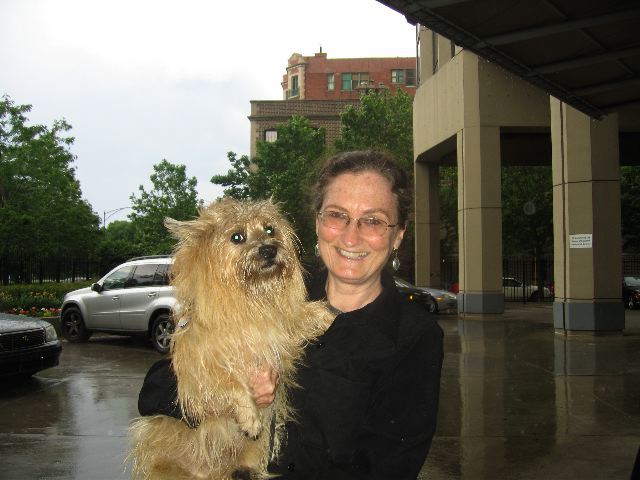 Faith & Merlin setting out on a wet morning in Chicago.

In between rain showers, Merlin met Scotty; both tails were wagging.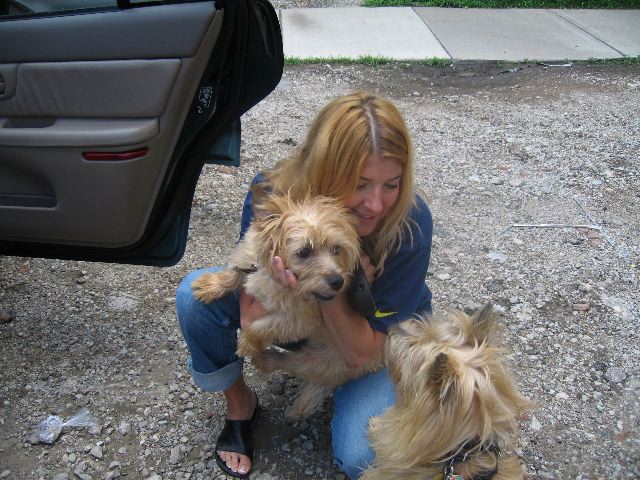 Sara introduces Scotty to Merlin.

Sara gave Scotty one last hug and said how much she'd miss him . . .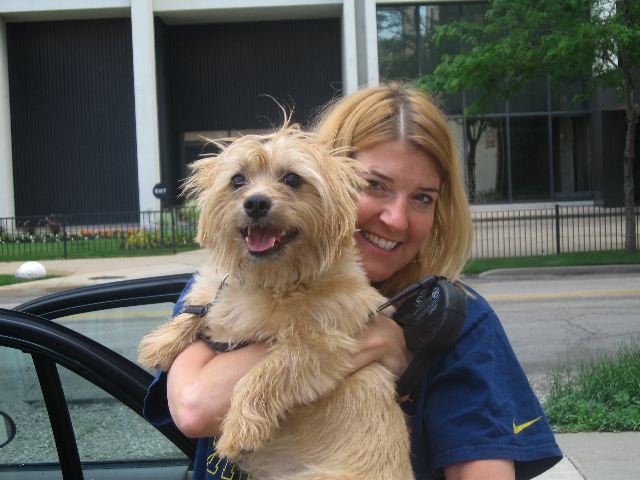 . . . . then we all set off, thankful that the Sunday traffic along Lake Shore Drive and across the Skyway Bridge was so light.

Merlin & the official Cairn Rescue USA transport.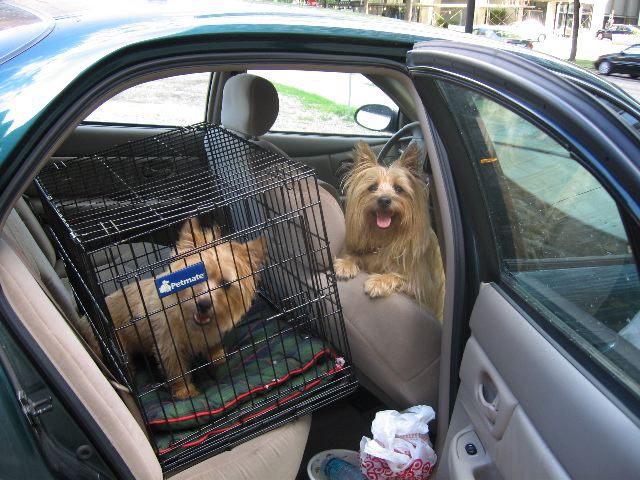 Scotty in his crate & Merlin in harness.

Crossing Indiana was uneventful, except that Scotty. Barked. The. Entire. Way. He didn't stop until we reached the Michigan Welcome Center, where we paused for a walk and a drink of water. Just one more mile to the meeting place, Wendy's at Exit 1, where we pulled into the parking lot three minutes before Sue & Mike did.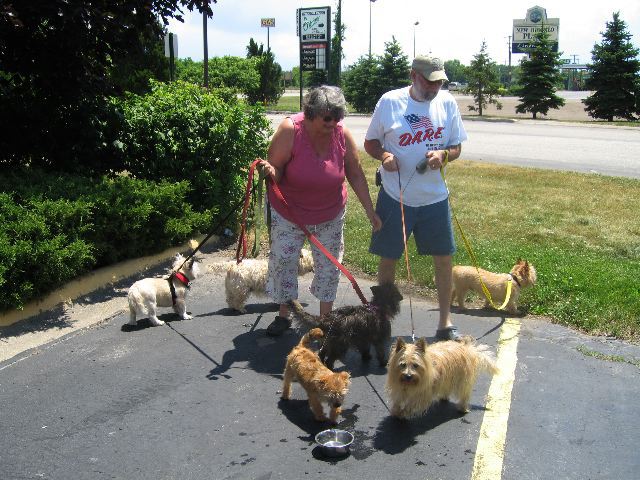 Sue & Mike Losinger at the mini-CairnFest.

Sue & Mike had four Cairns with them. All six together made it a mini-CairnFest. More drinks, more poops, a big romp, and a transfer into Sue & Mike's big truck.