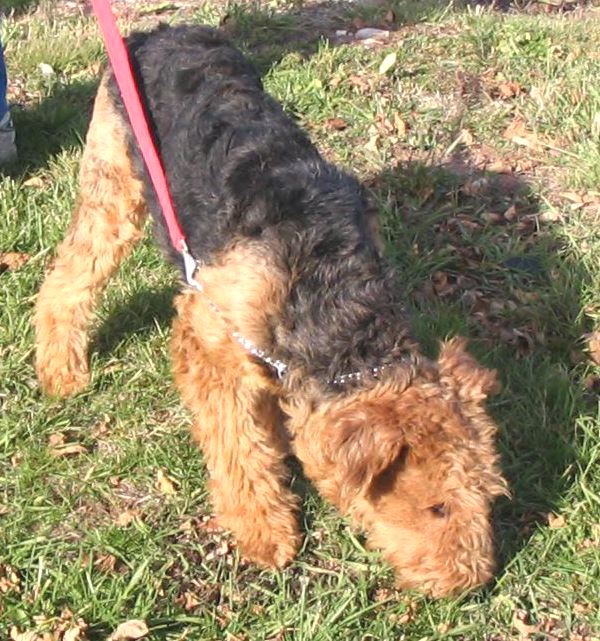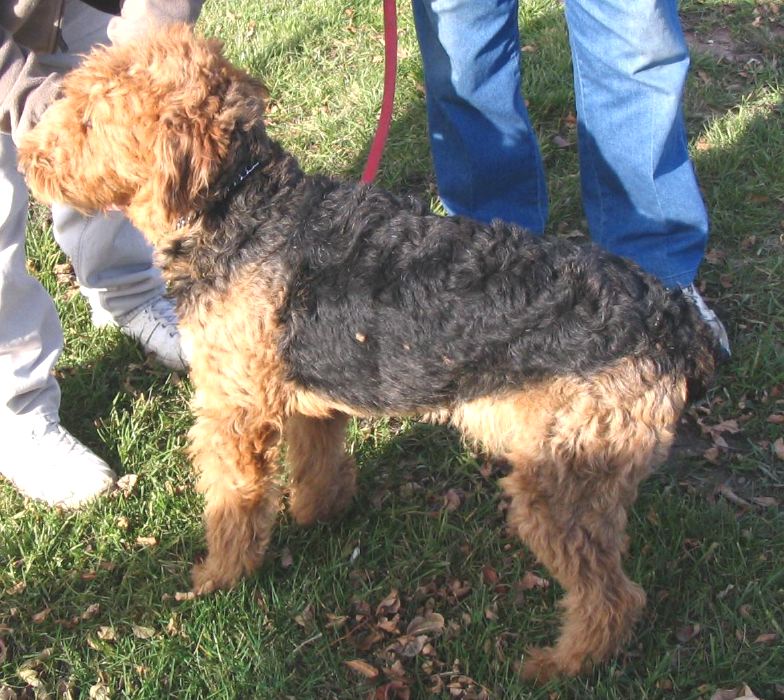 Those are burrs, not sores, on Beau's side;
he had a lot of them.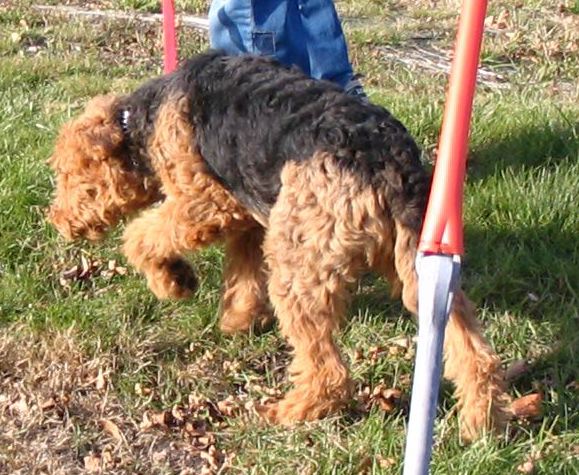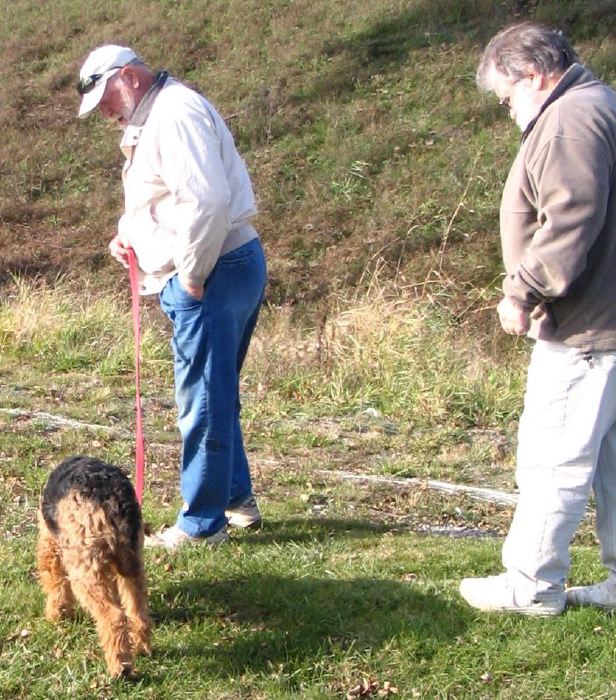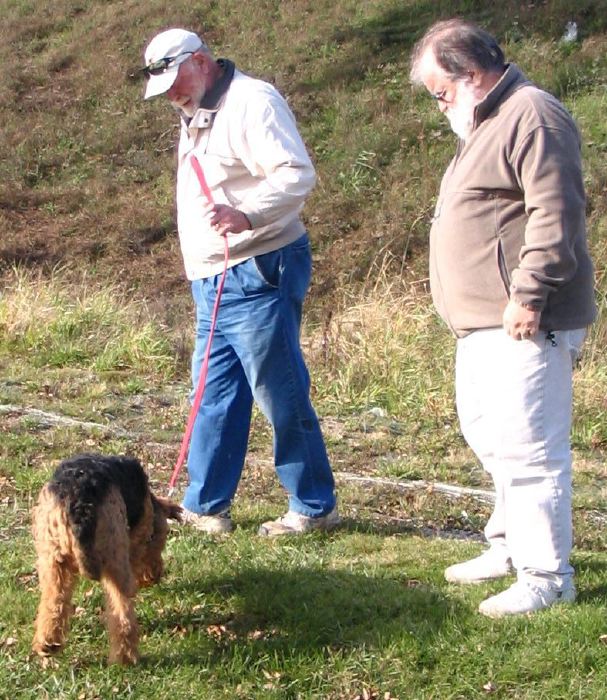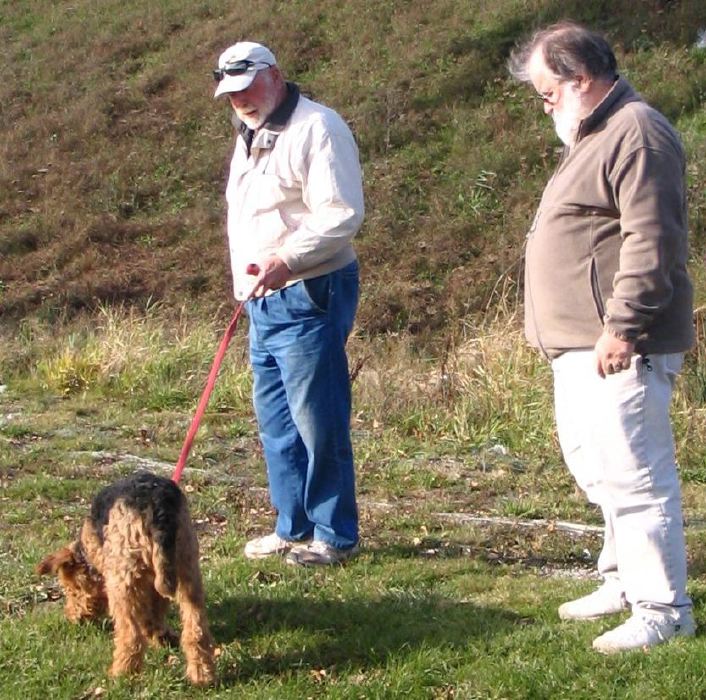 (It's not just women who go to the bathroom in groups.)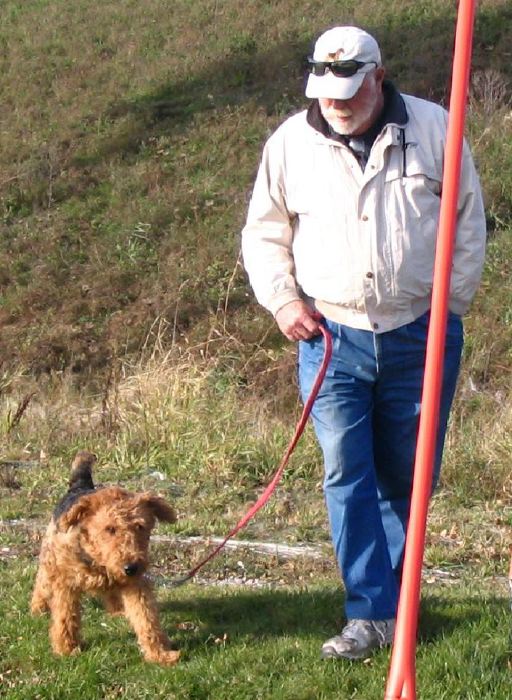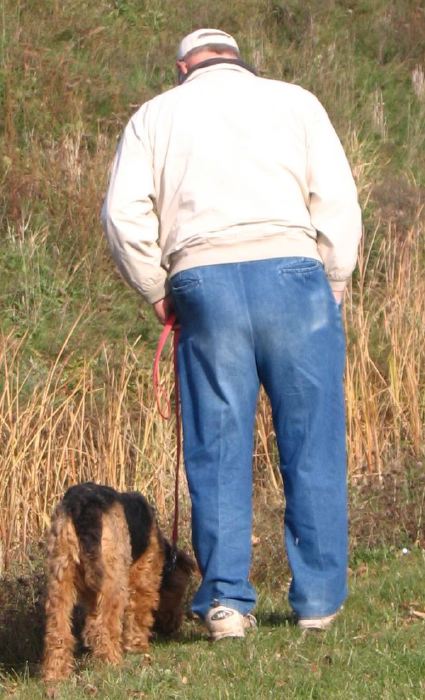 This is not THE END for you, Beau;
it's a new beginning.
(BB actually DID wag that tail a bit.)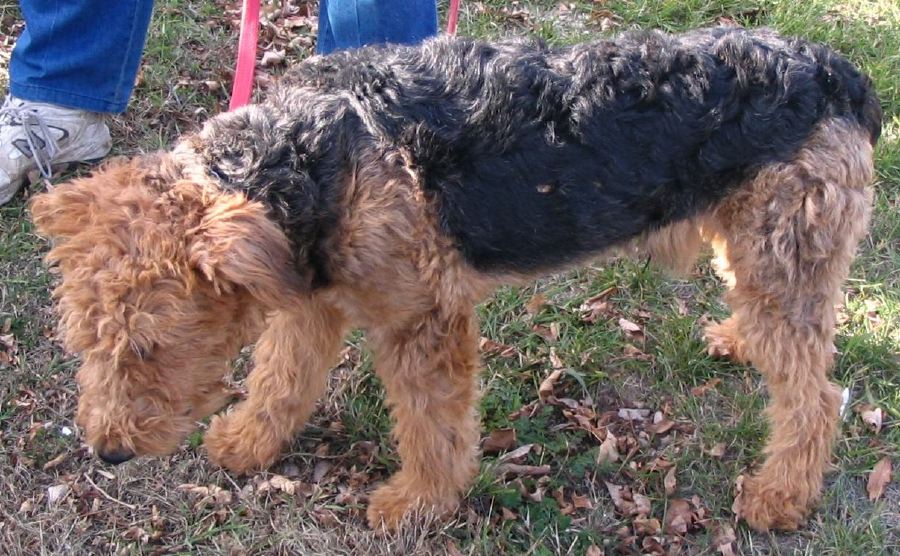 BB was NOT interested in going back into a car,
but Barth just picked him up and in he went.

A few hours later, Paula called to tell me that: 1) he started to cry when he heard the others barking as they approached the kennels; 2) Chris, the groomer/kennel owner, their vet & she all thought that yes, this is another of Farmer Mike's castoffs; 3) BB was exceedingly thirsty & hungry, but to avoid bloat, he was being given only small amounts of food & water; and 4) he will be neutered on Friday.