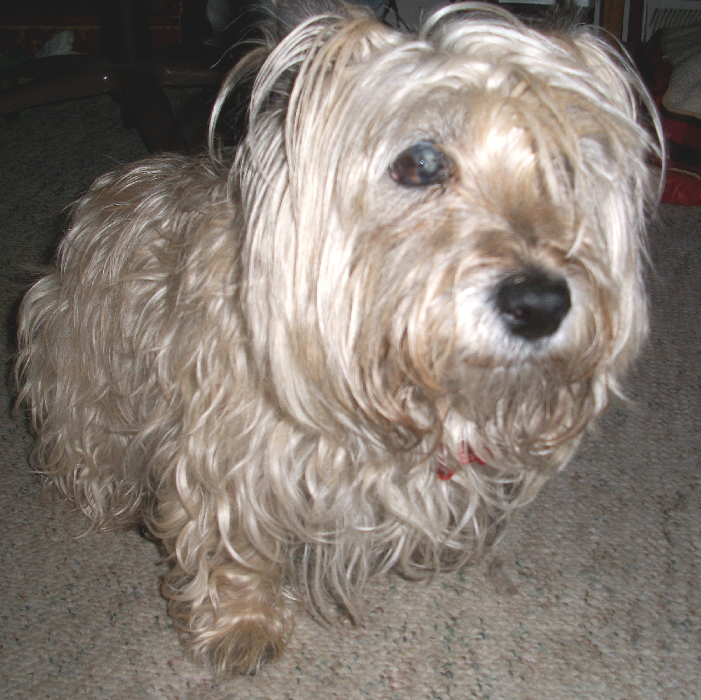 Sassie's adoptive dad lost his job in October 2010;
his home is being sold at a sheriff's auction in May.
Still, that is no excuse for the neglect & suffering that he put Sassie through.
He should have contacted CRUSA earlier and
not let her eye ulcers go untreated to the point that her eye had to be removed.
And the matting & feces certainly have no excuse either.
He mentioned that she is incontinent,
so she may also have a urinary tract infection.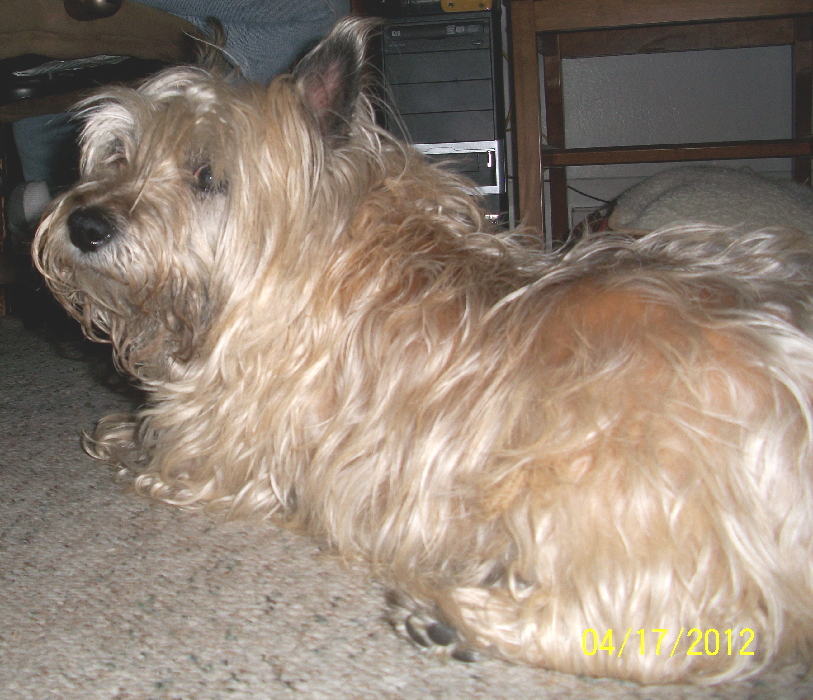 FosterMom Erica Bergin writes:

The owner had informed me her eye was doing bad;
he tried drops for seven days.
They did not work so he stopped; that was in 2011.
He also claimed she was peeing constantly everywhere.

He met up with me and gave me Sassie; she smelled so bad!
Her eye was very large.
Then he proceeded to hand me a bag with paperwork
& two bottles of shampoo (WHAT?). I was speechless.

She did not have enough of a urine sample
at the time of her appointment because
she was straining so badly to go,
so I think that is why he felt she wet everywhere.
Just in case of a UTI, the vet put her on antibiotics;
she has not peed as often and now eliminates outside.
I am watching her still; if I see her straining again
or peeing worse, I will take her to the vet ASAP.