In early January, Jackie Ike sent to me . . .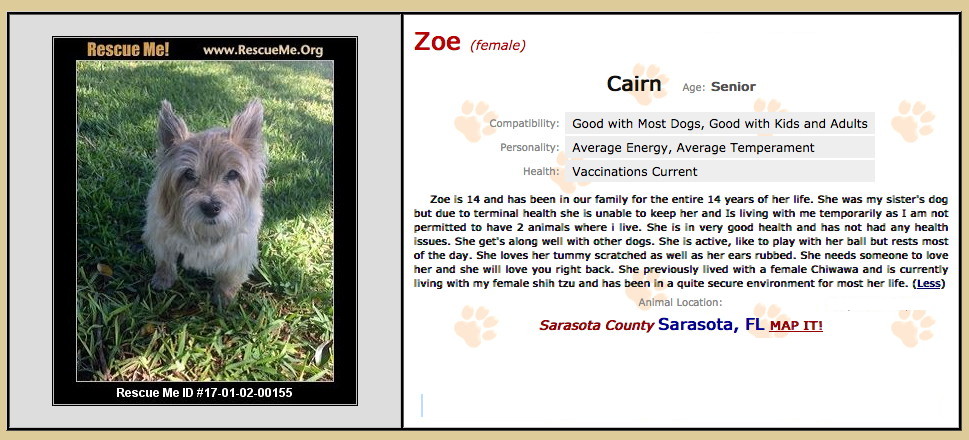 Photos sent by her owner: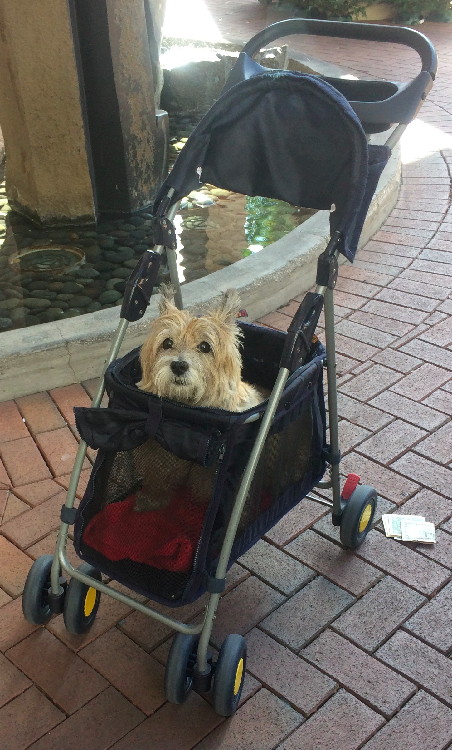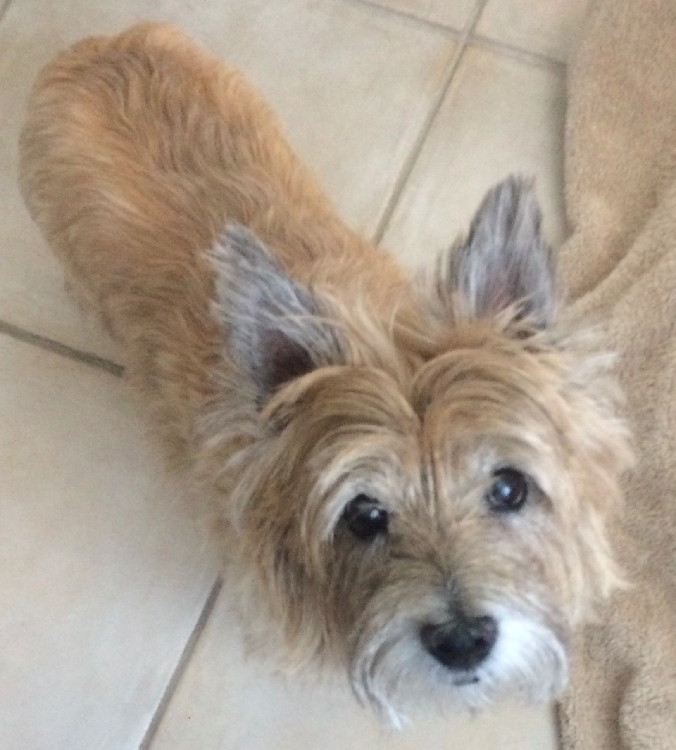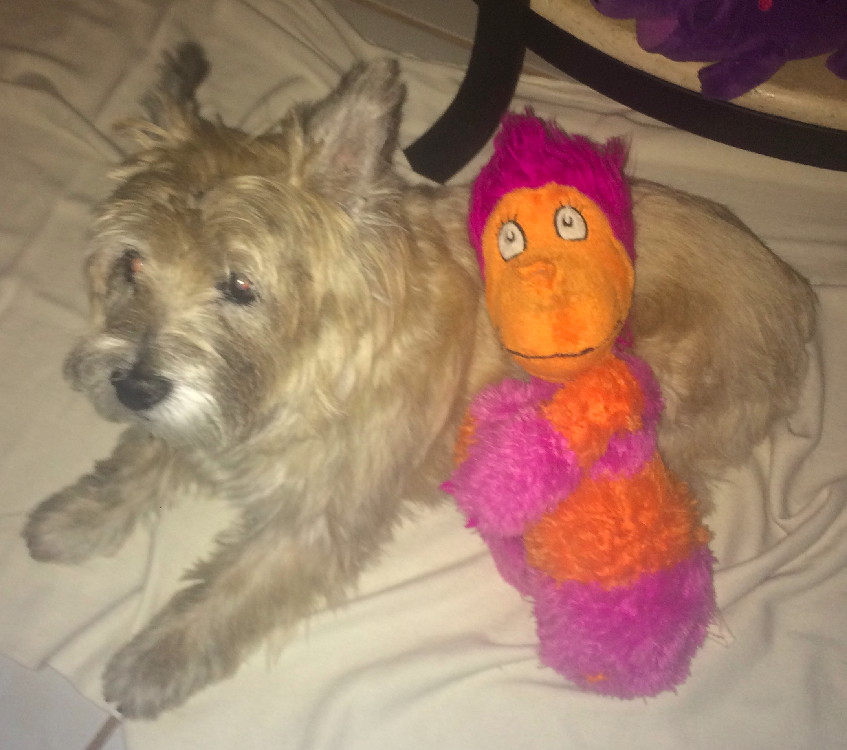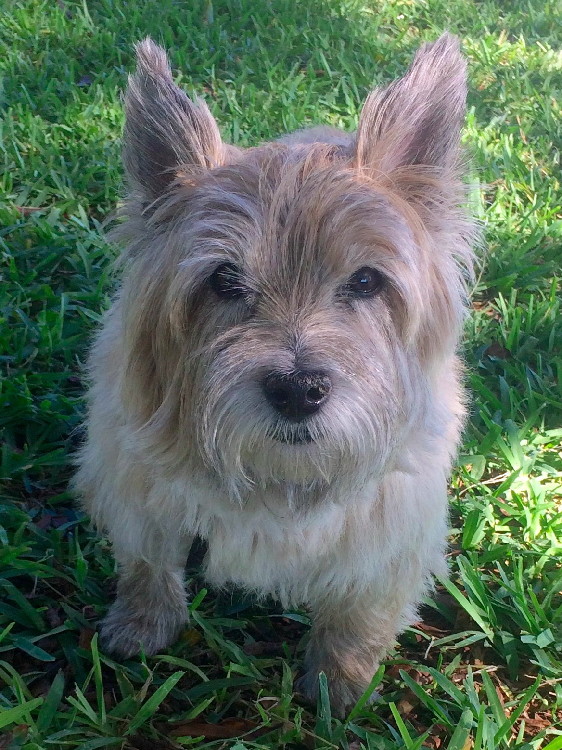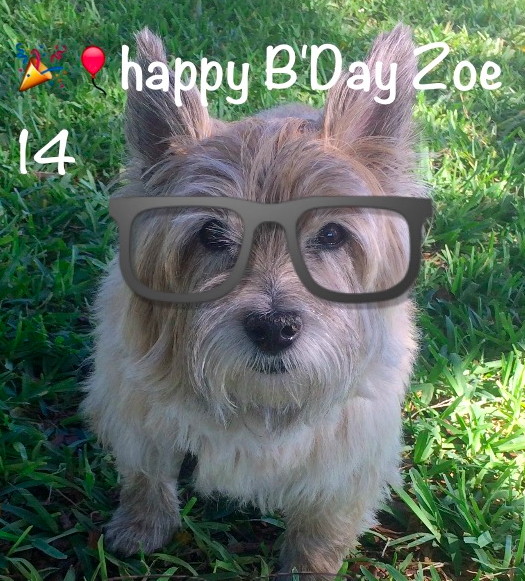 Zoe was born in Georgia, on 18 November 2002.

On 27 January, CairnDaddy, SweeTea and I drove to Sarasota to bring Zoe home.
About three-quarters of the way home, she began to whine,
so we let her walk, she pottied, and was quiet the rest of the way home.
What a GOOD Girl!

The Skrenninger Quartet greeted her in their usual nonchalant way
(Hi! Welcome to the Skrenninger Safehouse!)
and they all walked inside with no dominance issues.

Daisy2Legs immediately took over Zoe's bed . . .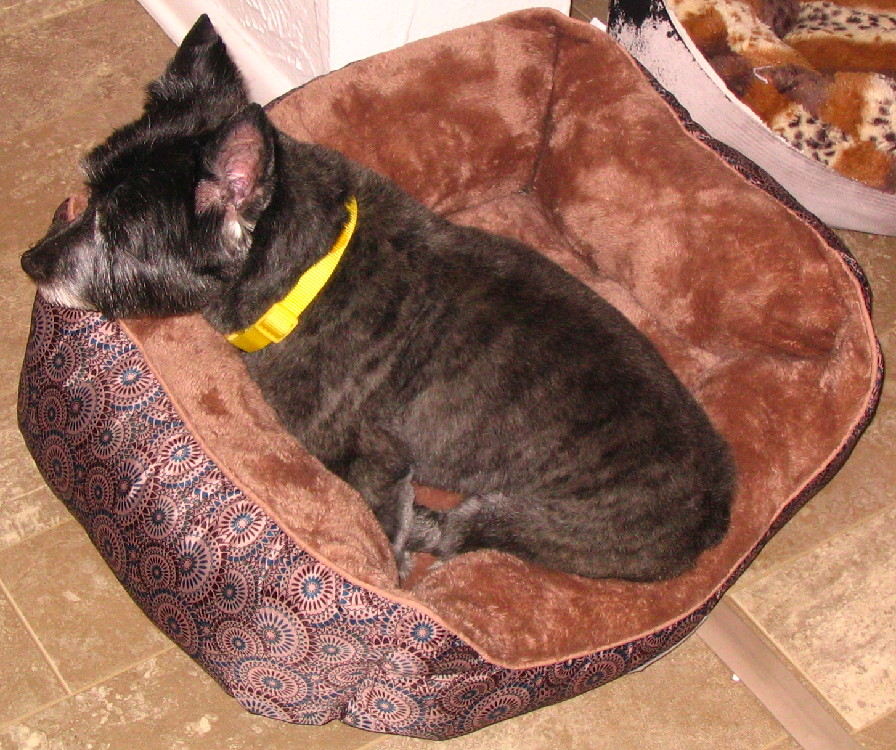 (she'd spent the day at the doggie spa; isn't she beautiful?)

At the moment, Zoe's in pink, but I think her color will be dark green . . .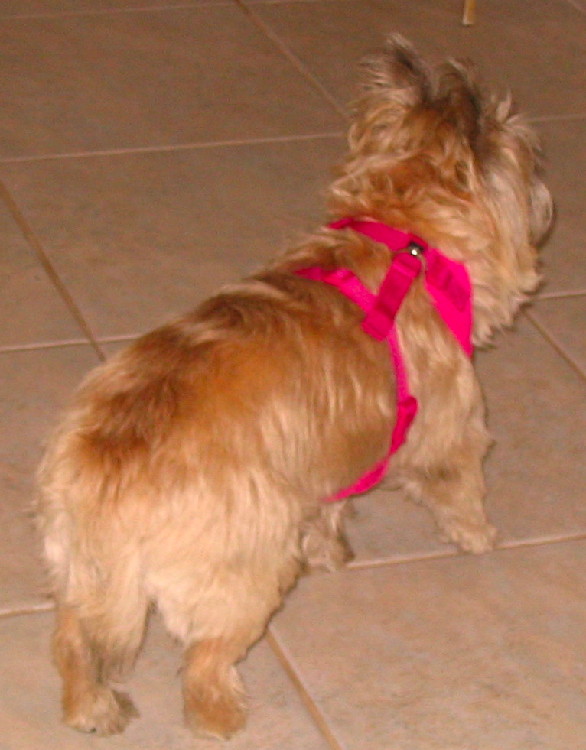 She has the most beautiful hair coloring . . .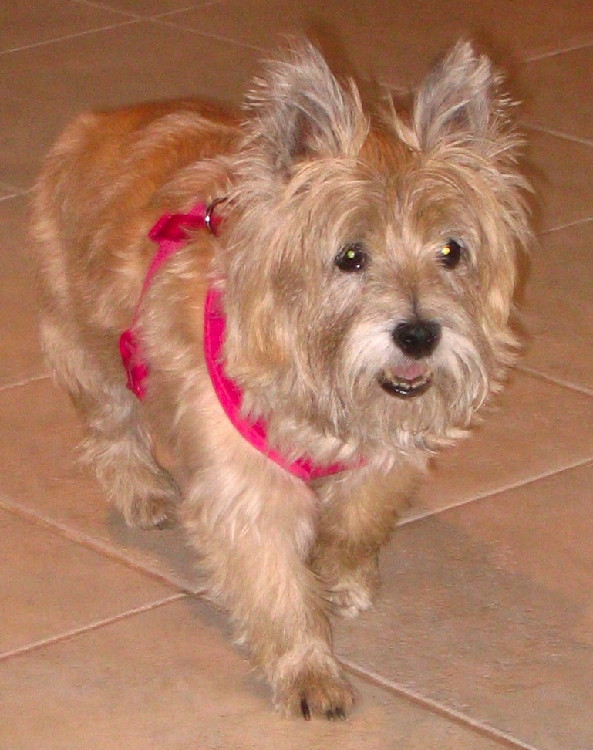 . . . similar to that of SADEE IN FLORIDA.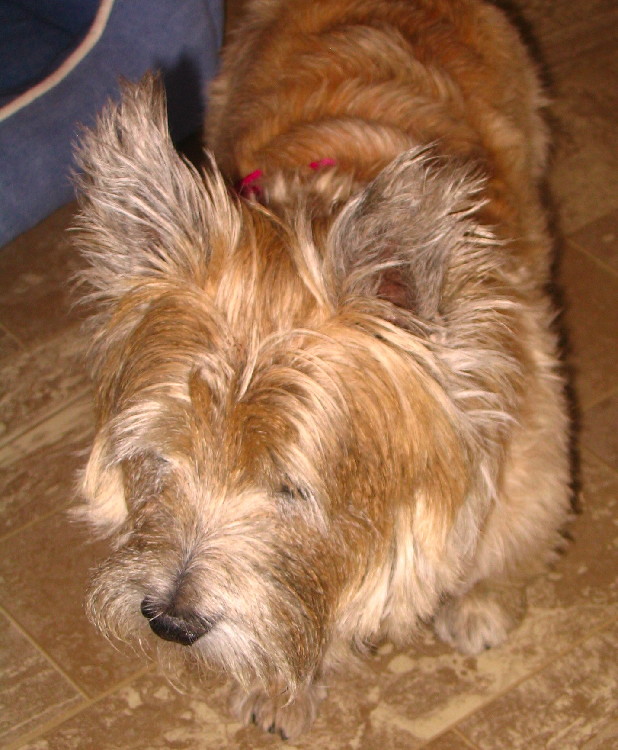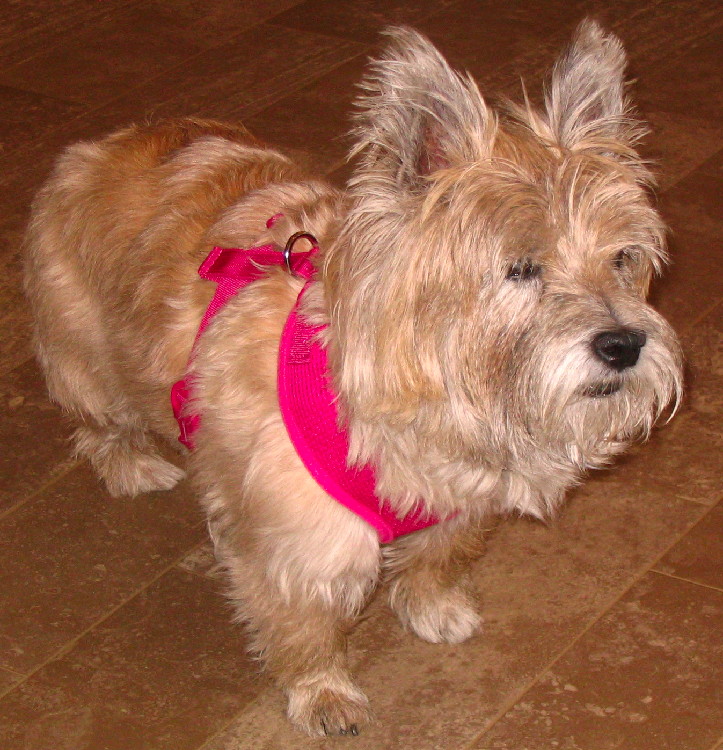 She quickly learned where the dogs's bathroom area is . . .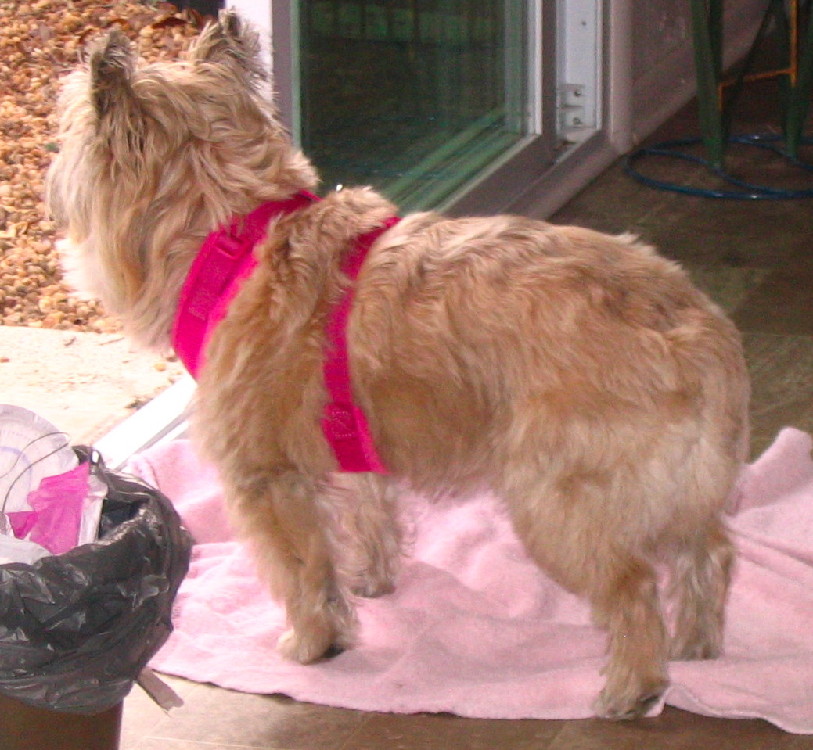 Not much to look at out there; what time do the squirrels come around?

I now have a new end table . . .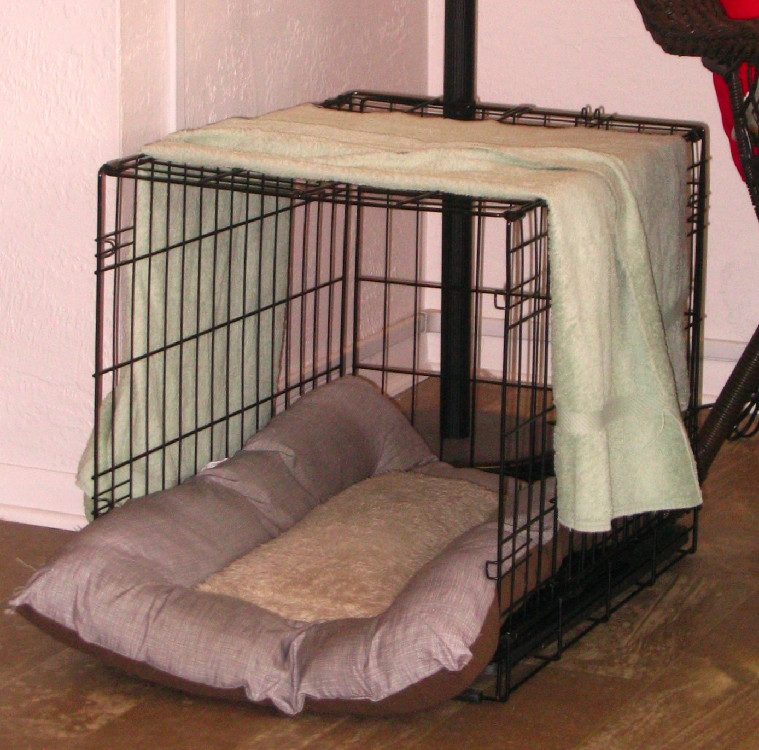 Zoe & SweeTea help Neal put the beer in the fridge . . .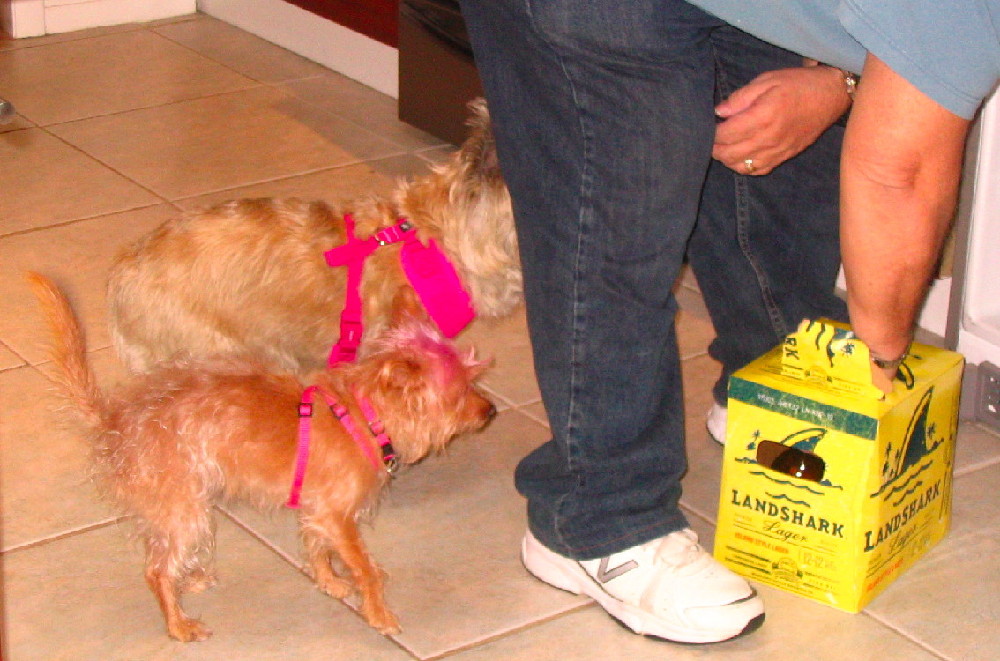 As it's LandShark, I guess Zoe's a ParrotHead now, too.