So I'm walking through the store looking for sheepies, when what to my wondering (wandering?) eyes do appear but this dog bed . . . just right for Luuceee, I thought, because her special place happens be in front of the airevent, so cold aire hits her all summer long. Not too comfortable, I should think; this bed is higher on the paw side, so it would protect her from the cold aire.

I schlep it home - along with several sheepies - put it in her sleeping spot, lift her into it so she gets the idea it's hers . . . and you can SEE how HAPPY she is about this. NOT.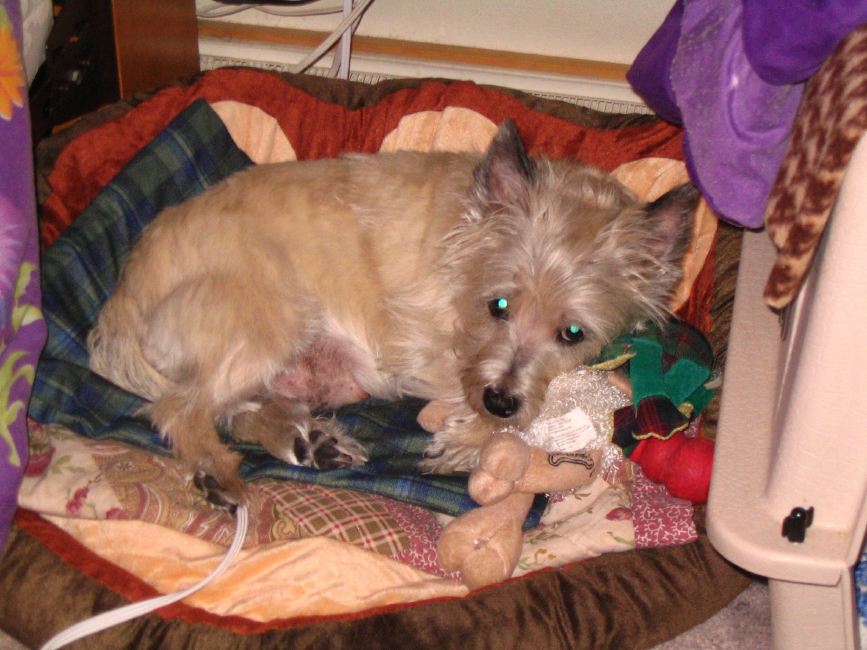 I even caught her trying to DRAG it out of her spot!

OK. I know when I'm beat, especially by a terrier. She may be a puppymill "Little Mother", but she can be stubborn. I remove the new bed and replace her so-called bedding . . .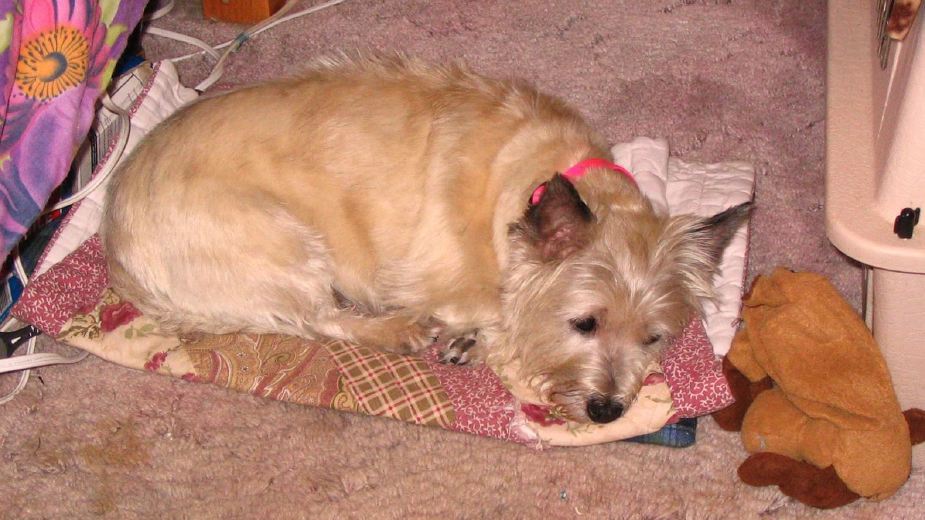 . . . she immediately looks happier.

Daisy2Legs, never one to miss a chance at sleeping
on or in something, tries the bed on for size . . .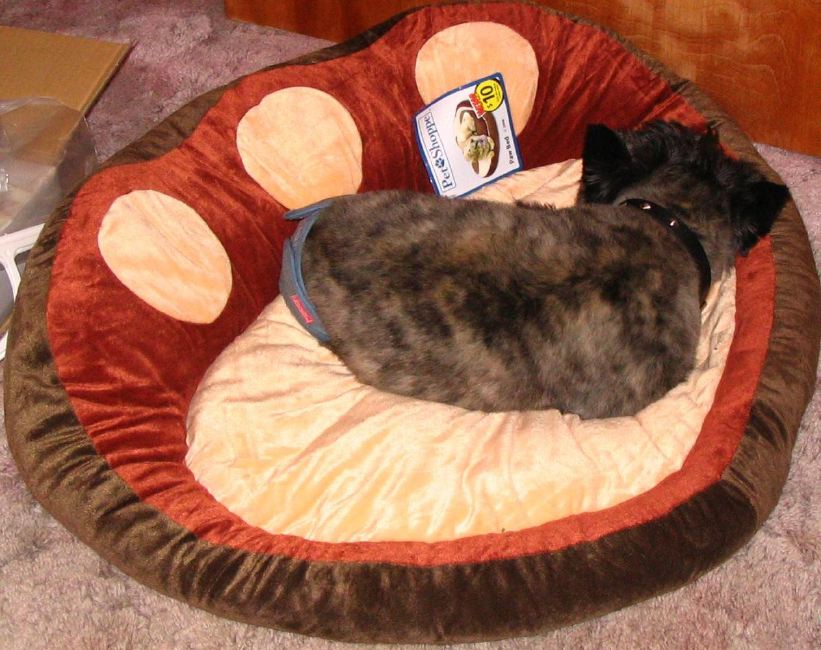 . . . and finds it too small . . .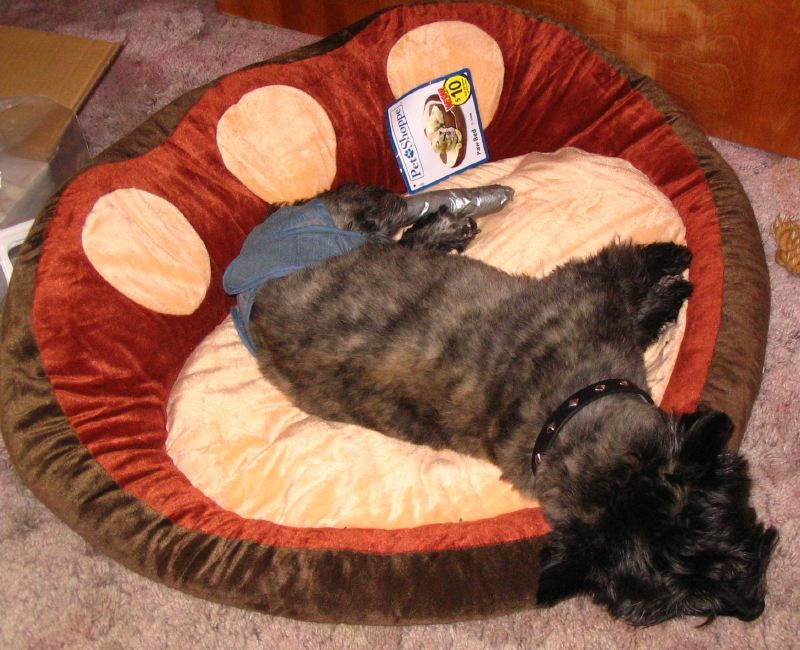 (the dog may be small, but the personality & attitude are HUGE).

I planned to return it for a refund,
but the dogs had other plans for it . . .
a place for their toys to sleep . . .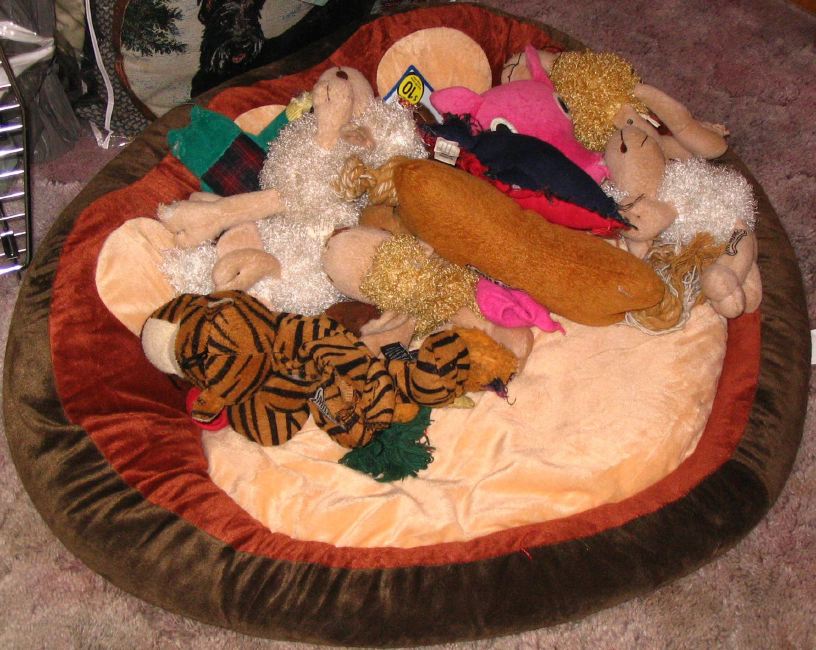 . . . lying next to it, playing with all the stuffies at once . . .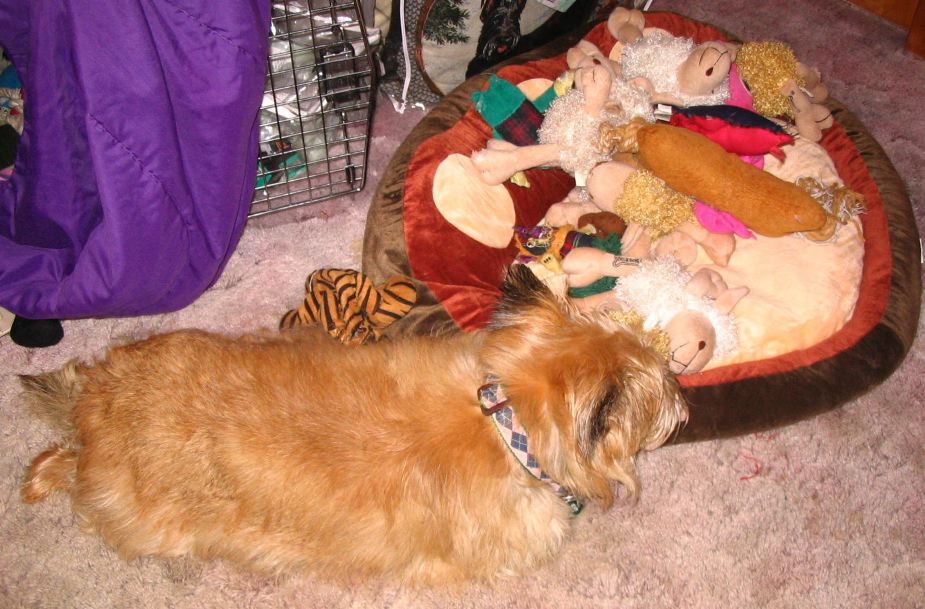 . . . playing with each other in it . . .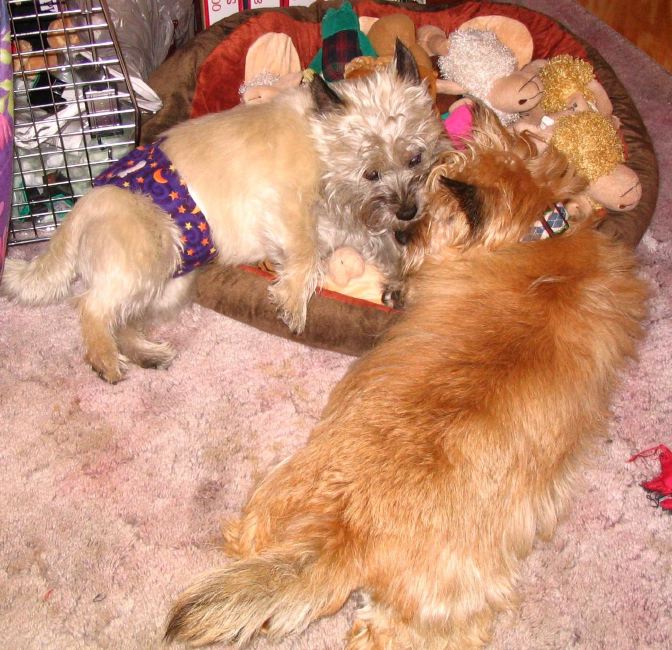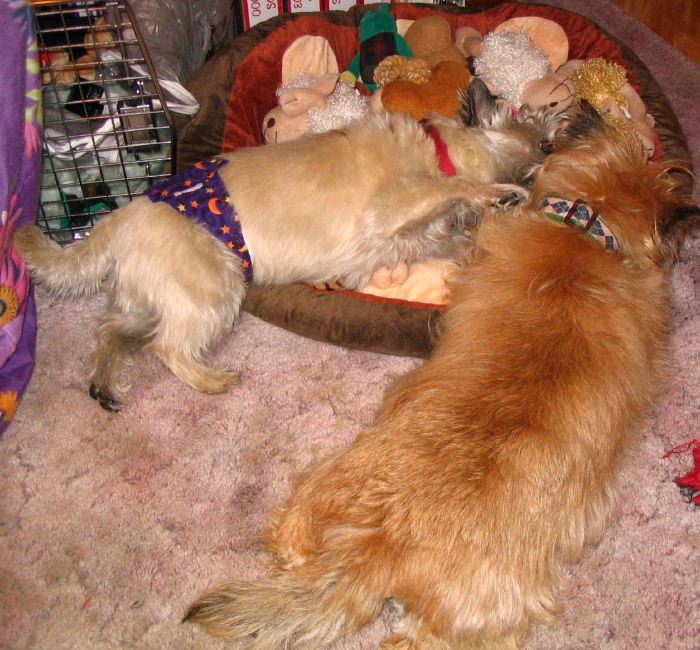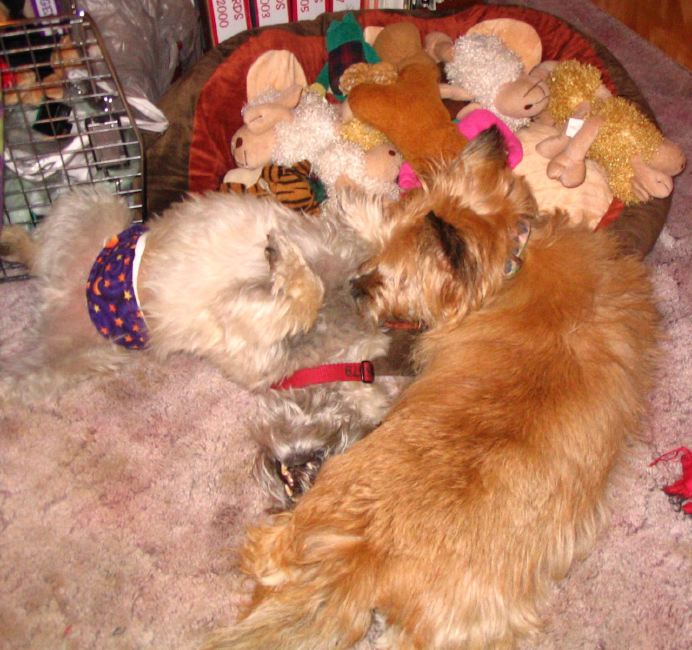 . . . sleeping NEXT to it . . .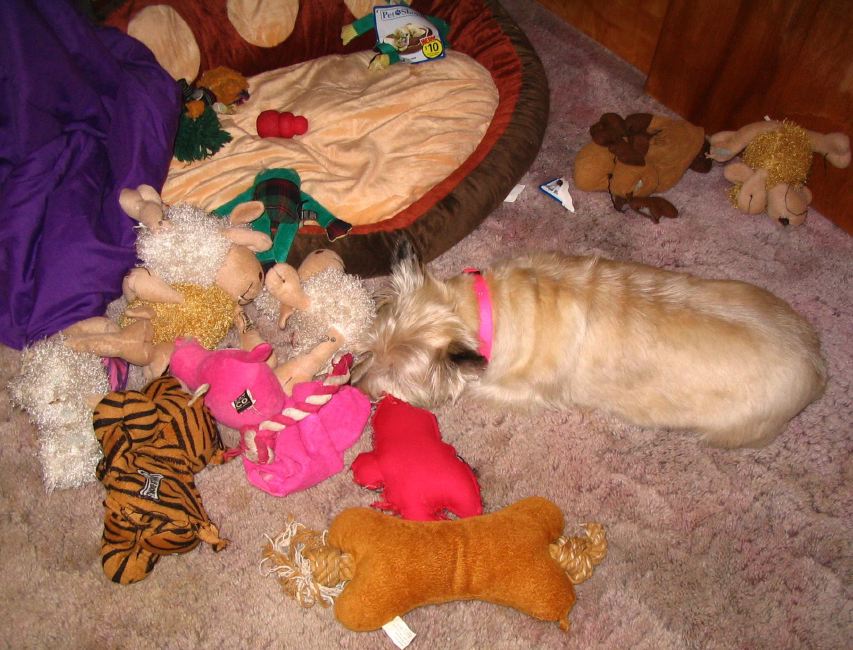 . . . and in case I still planned to return it,
SOMEdog chewed off the tag!