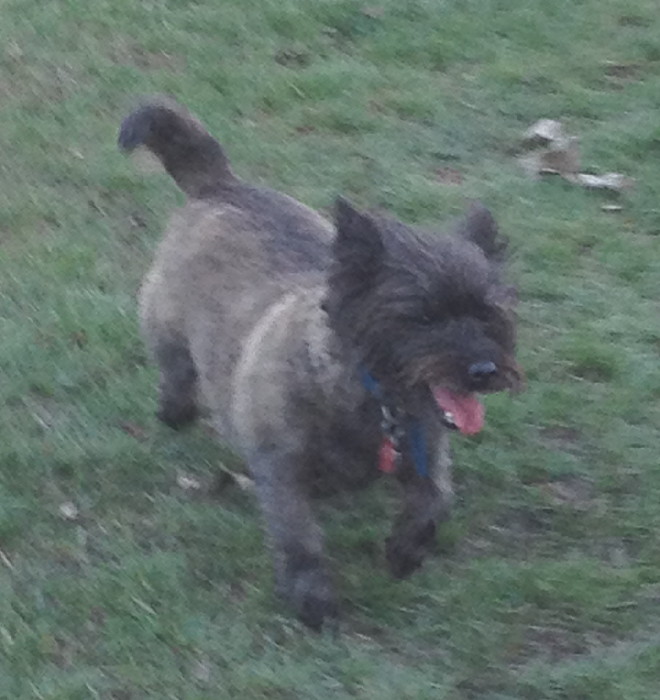 On 21 May, Gayle Kiesow received this information:

She may be litter-box-trained.
We are not cat people and don't know for sure,
that's just what the old lady next door told us
before she went into the nursing home,
and offered us kitty litter.
In fact, I am highly allergic to cats,
so we don't have kitty litter or a box.

She does have pee pads,
but we don't like the smell in the house,
so we have been working on potty training.
In two weeks, she has only had three accidents;
two of them she tried telling us and we didn't know
the signs she is used to giving.
Once we learned them, we take her out.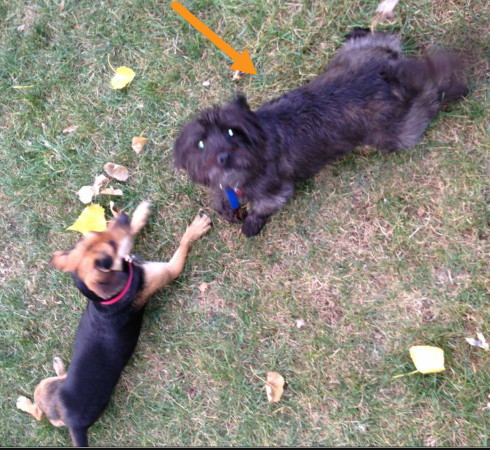 That's my other female dog, Maya, in the pictures with her.
They are normally good together, but in two weeks,
unlike the potty training,
Macy has had some very vicious snarls.
It's always a jealousy item such as me playing
with one dog and switching to the other,
Maya with a toy that Macy wants, food or a treat/rawhide.
Ironically, they will share a water bowl every day,
multiple times per day, drinking at the same time,
and/or letting each other take turns without issue.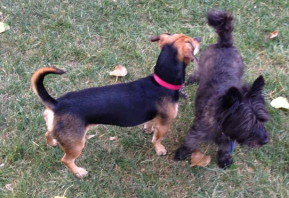 Gayle writes:

Macy is six years old,
UTD on shots
but needs to be spayed;
she will be fostered by
Gary & Jeanne Fitzgerald
of Michigan,
whom CRUSA thanks for
stepping up when needed.