Ah, yes . . . SweeTea does the canine version of Hi, what's your smell, I mean, name?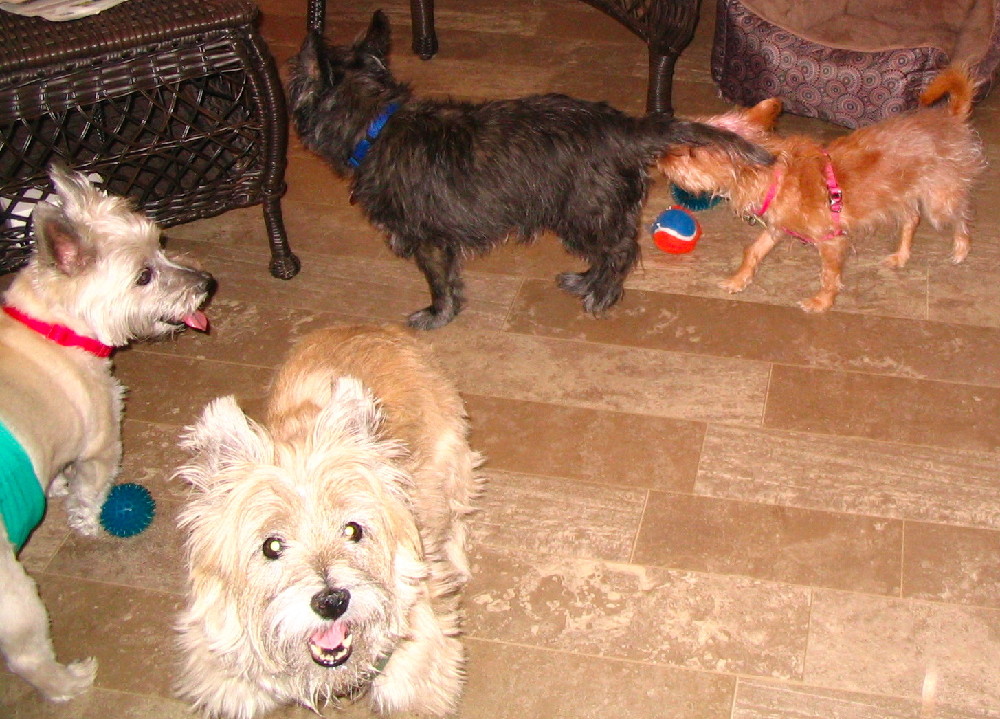 ZOE FROM SARASOTA sez: How come she's not depressed like I was when I first got here?

SweeTea, Jackie, Daisy2Legs . . .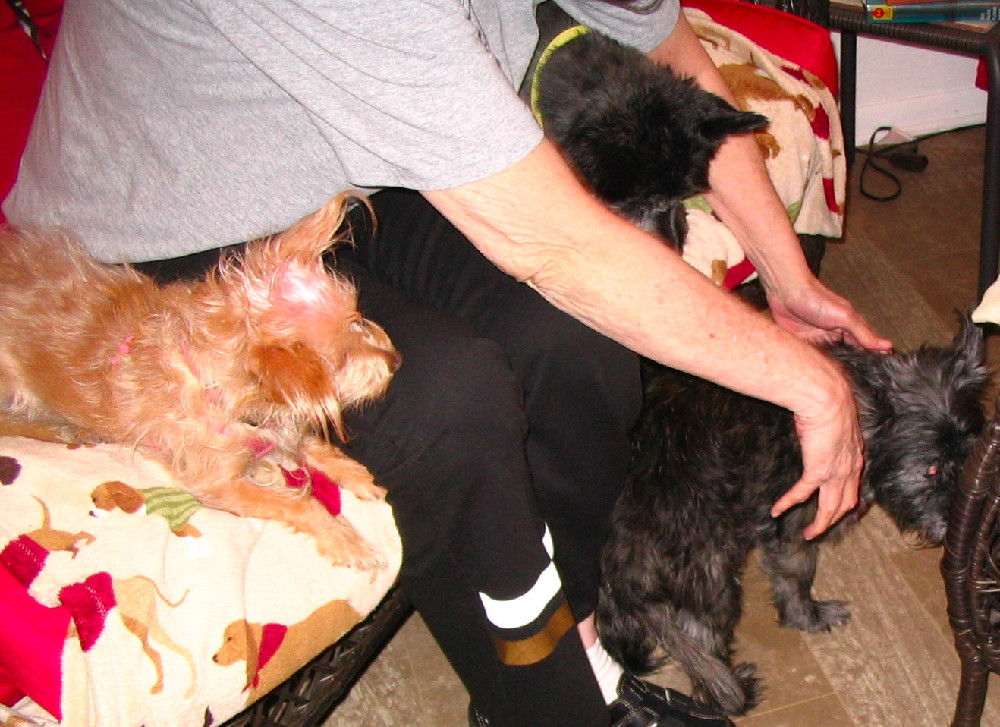 . . . Jackie is trying to pick up Heather,
who has suddenly reverted to her skittish self; we don't know why.

SweeTea, Bonny, Jackie & Daisy . . .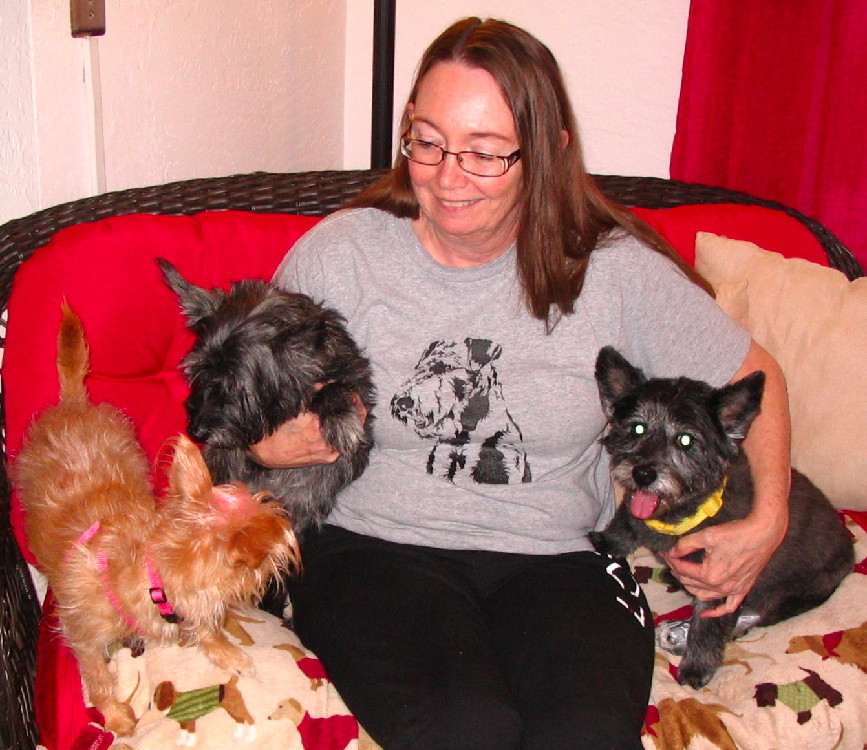 (SweeTea & Bonny had a slight tiff; ST is leery of Bonny at this time,
but she'll get over it and realize you can't pickpickpick on every dog
the way she does on RicoBadBoy, who tolerates so much from her.)

Let's look at them teefers . . .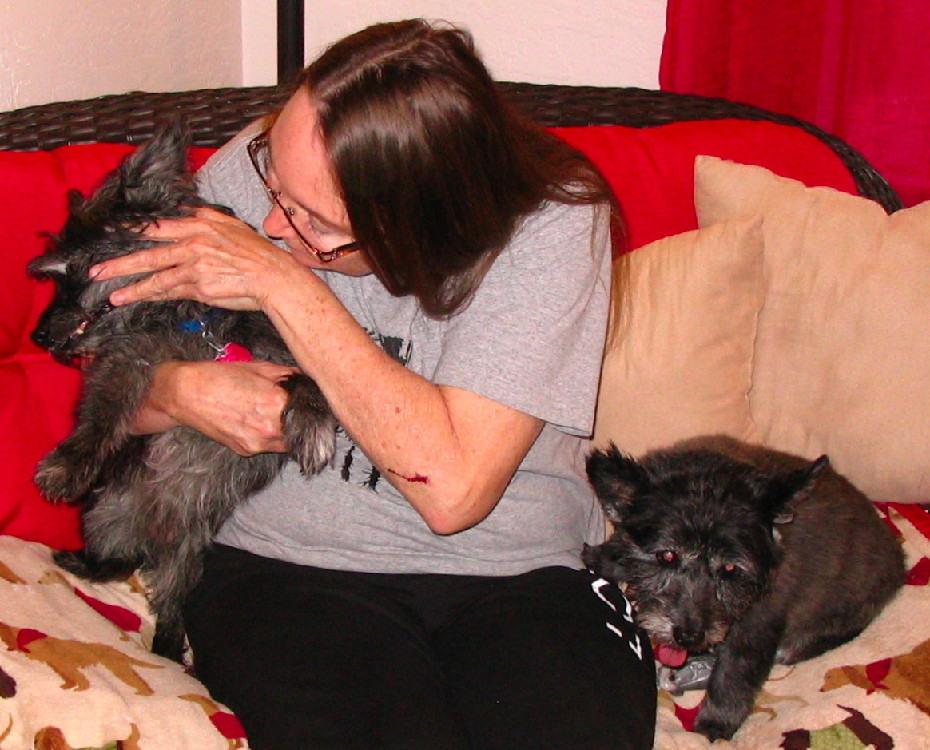 Daisy goes in for her dental on 17 May; doesn't she look thrilled??

Queing up at the water bowl . . .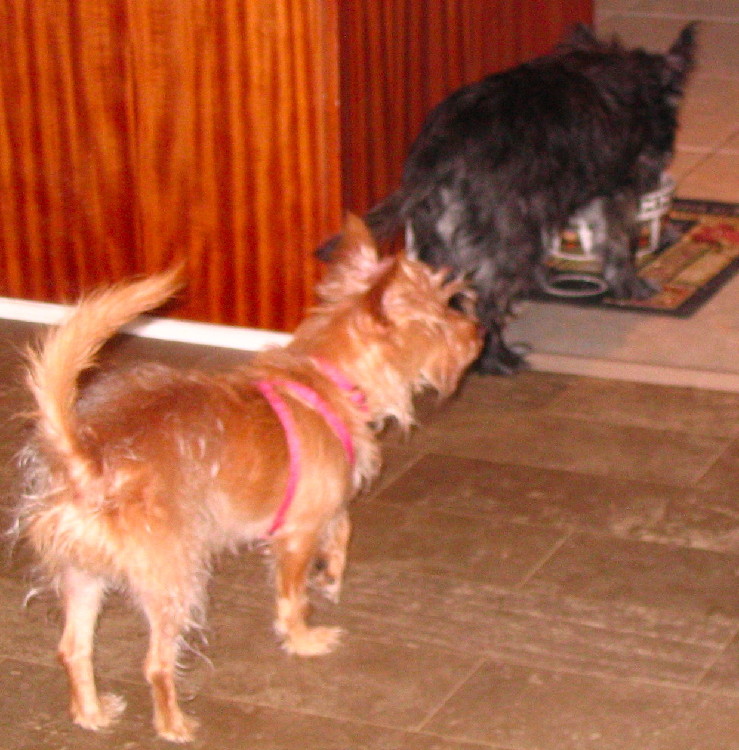 Heather just does NOT want to be touched . . .