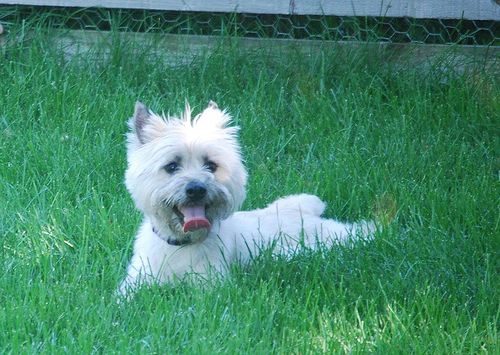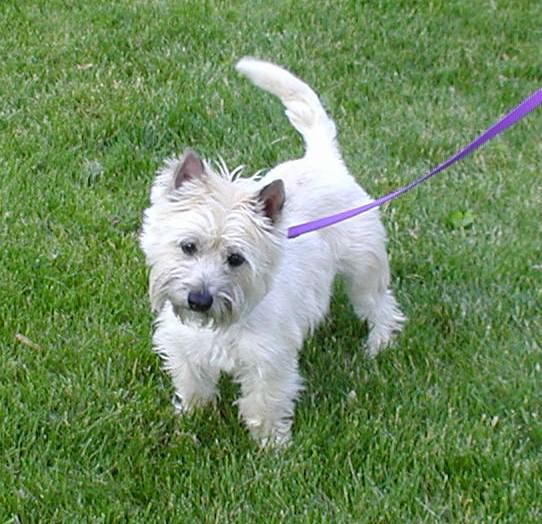 Shiloh is a special needs OS CairnBoy who needed to be
moved to a foster home quickly. Luckily for CRUSA
- and for Shiloh - Chuck Rusk &
Jay Samec stepped up to help.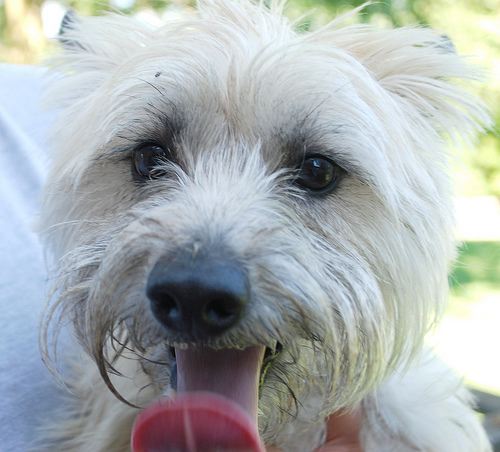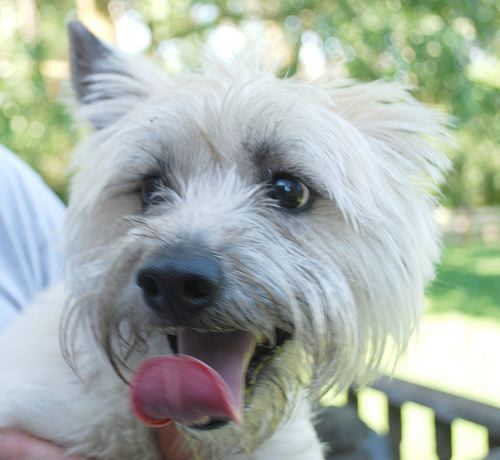 Shiloh was brought to Sue Stoughton's house,
who then drove part of the way north,
while Shannon & Joe Radosevich drove south,
back north, and met up with Chuck & Jay.

First stop on the way home to meet the Rusk/Samec
Pack was a visit to the Skrenninger Six-Pack . . .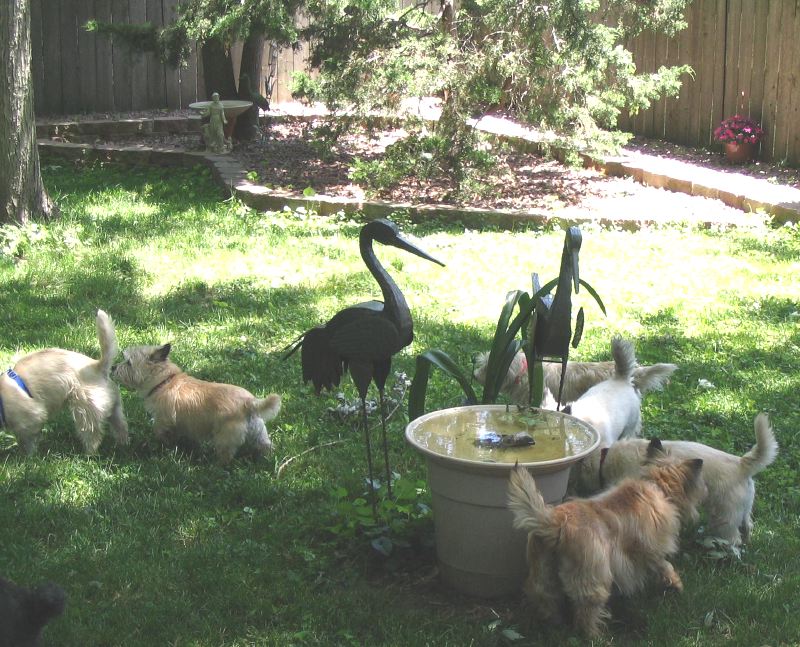 Shiloh (in blue harness), with RosieVi the Shy's nose stuck to his rear end;
Paris (behind the cranes), Cari, Rico, Chrissie . . .

[Paris's story is HERE; Chrissie's story is HERE;
RosieVi's story is HERE; Rico's story is HERE
Cari's story is HERE]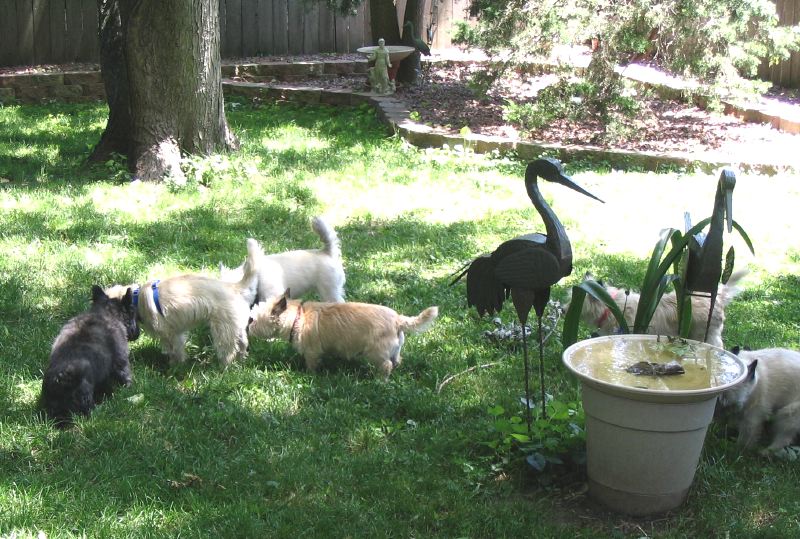 . . . and Daisy2Legs [whose story is HERE]