Shell Lewis writes:

Got a call from the Casper, Wyoming shelter last night
[where Sandy, of IT TAKES A VILLAGE came from].
Yet another Cairn was brought in,
surrendered by a gal who
"didn't have a place to keep him".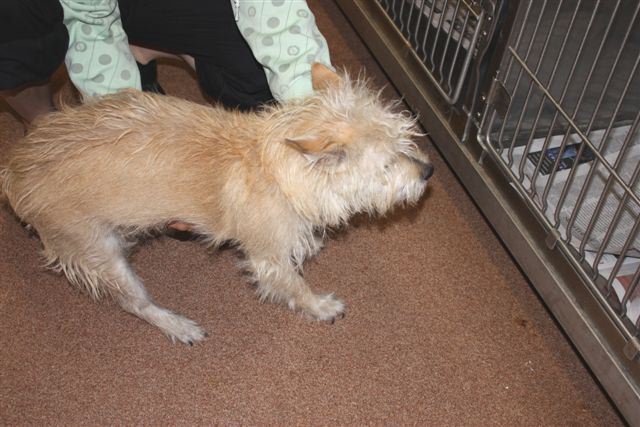 Shelter intakes form says sweet, housebroken,
knows commands and on "gets along well
with livestock" which is apparently a
prerequisite for pet ownership in Wyoming.

Clair & Anita Adams will pull Tim
out of the shelter tomorrow and foster him.

A SPECIAL THANK YOU TO RONNI REDDING OF THE CASPER METRO ANIMAL CONTROL FOR CALLING CRUSA ON THIS PUP. A CRUSA SALUTE (WOOF!) TO RONNI!

Be sure to read KRIS KRINGLE'S KARMA,
Clair & Anita's rescue mission of December 2009.