I don't know who was more content, Patricia or Emmie . . .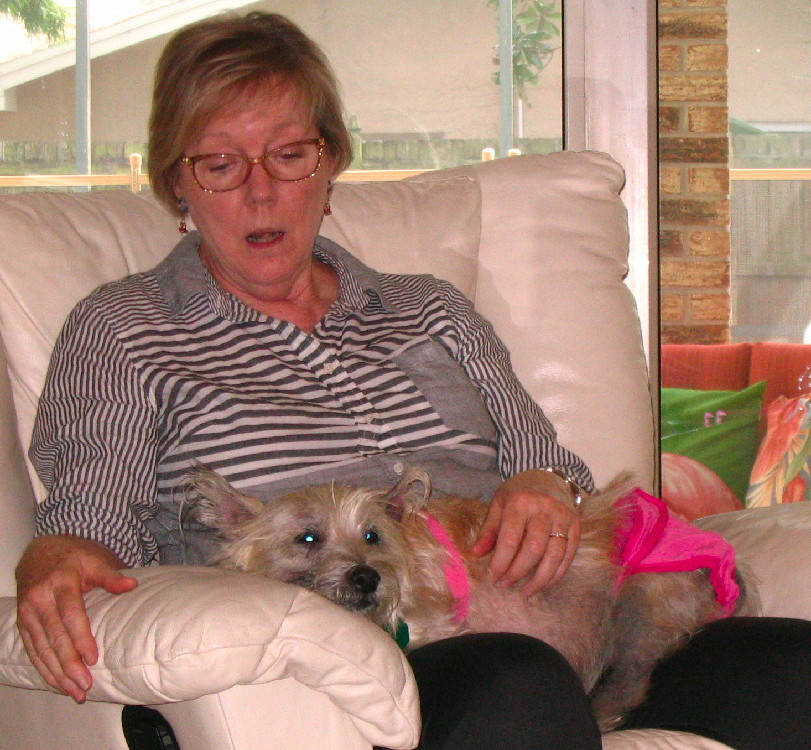 . . . but knowing she was in good hands among friends . . .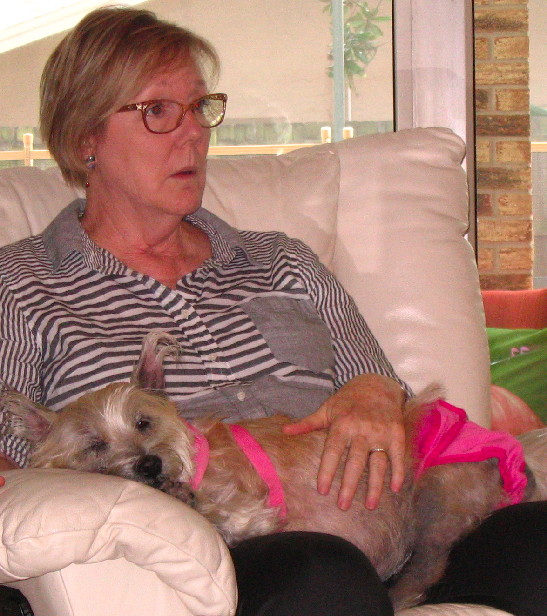 . . . Emmie fell asleep.

The next day, Dr. Hathaway writes:

Emmie's blood work results show that overall things look great!

She does have some mild "inflammatory changes"
which I suspect is consistent with her current skin status.
These changes include her increased neutrophils (WBC),
decreased hematocrit (RBCs), inc globulins and thus
increased total protein and her decreased thyroid.

Her kidneys and liver look great and her heartworm test
fecal/tick-borne diseases were all negative.

I recommend continuing to treat her skin and
best would be to recheck these changes one-two months
after fixing her skin to ensure they are all truly normal.

---
---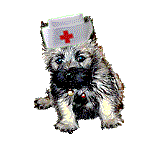 BOB ANDERSON:
Great news about Emmie! What a fun day you had. Rico was a little gentleman - probably just to show you . . .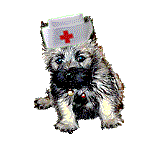 NEAL SKRENES
In Bali:
Glad to hear the good report from Dr. H.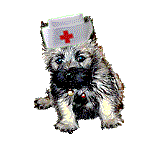 JEAN LAWSON:
Looks like she fits right in with the rest of the gang.