FINALLY, a good picture of Mickey's face . . .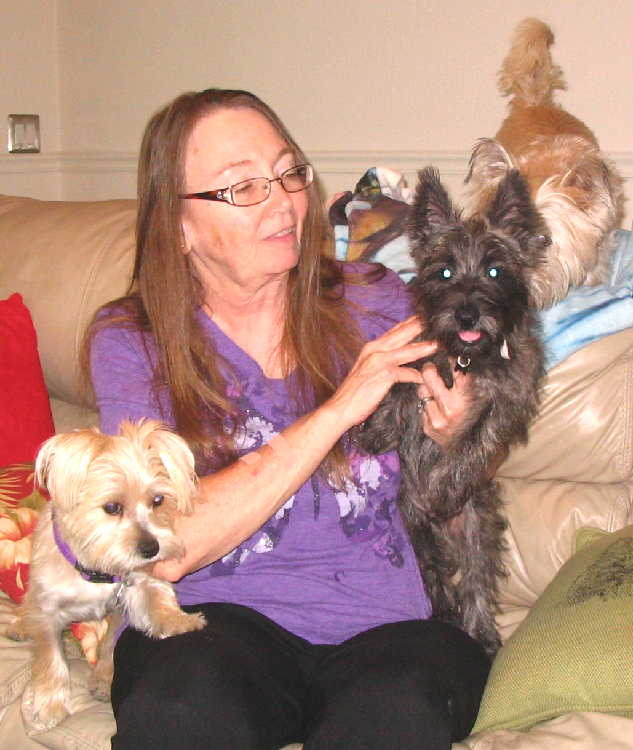 Gipsy thinks she now has someone HER size to play with . . .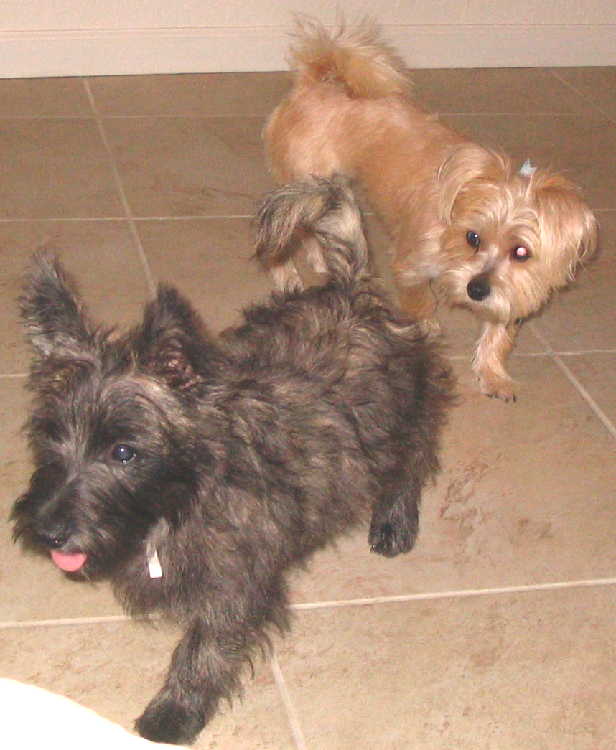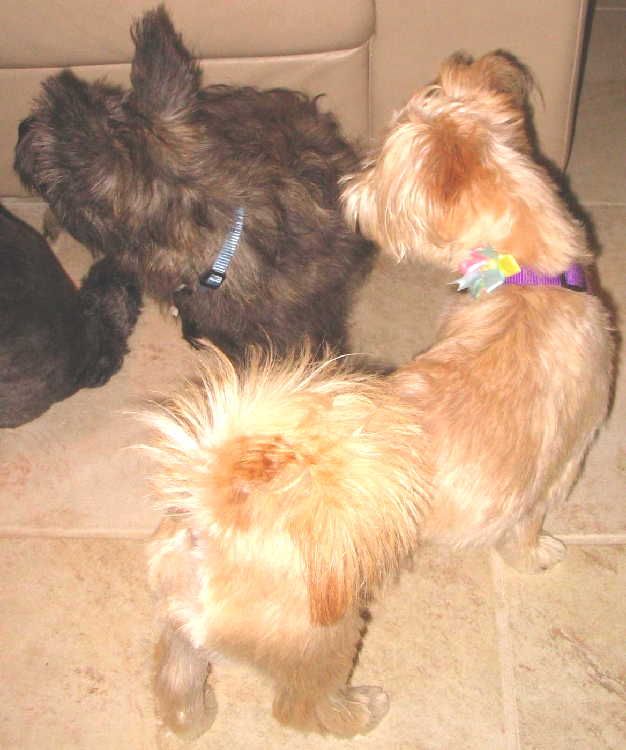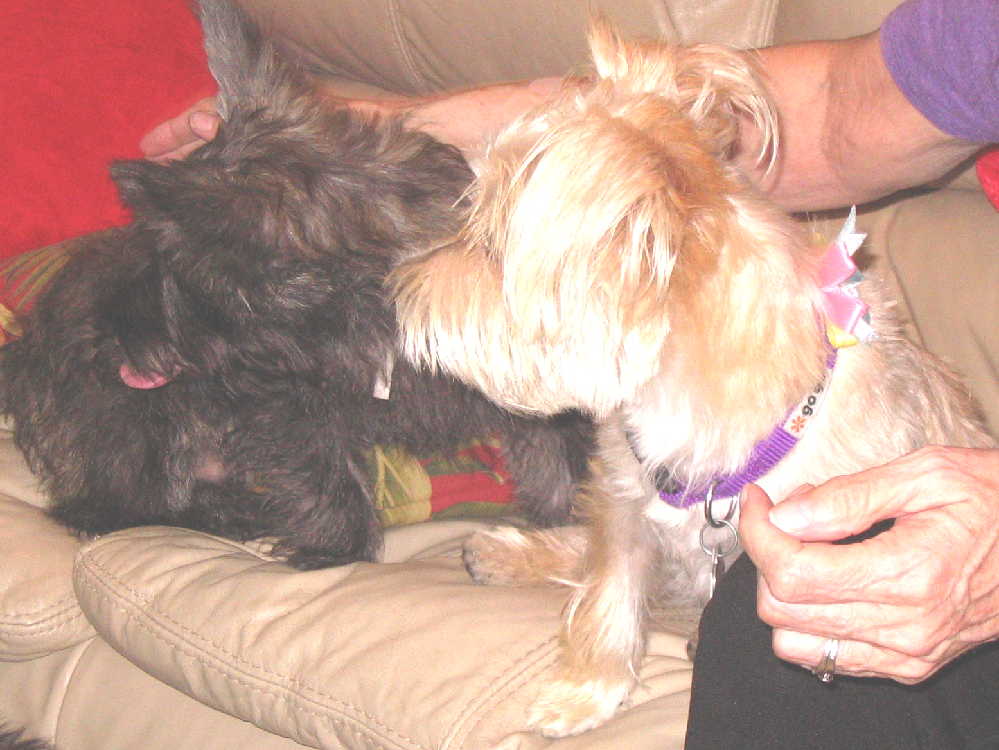 For those who wanted to see what Emmie looks like in her puppy cut . . .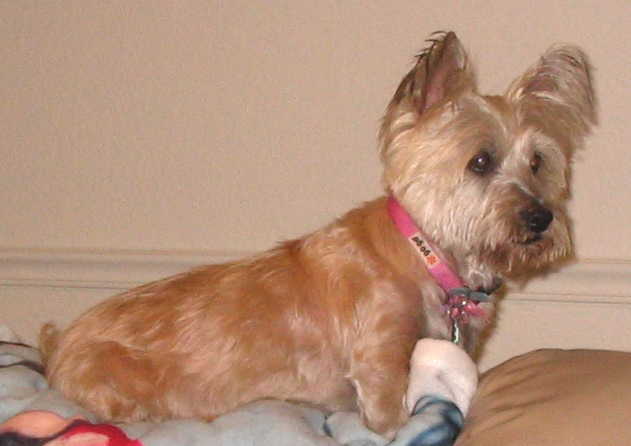 Isn't she adorable?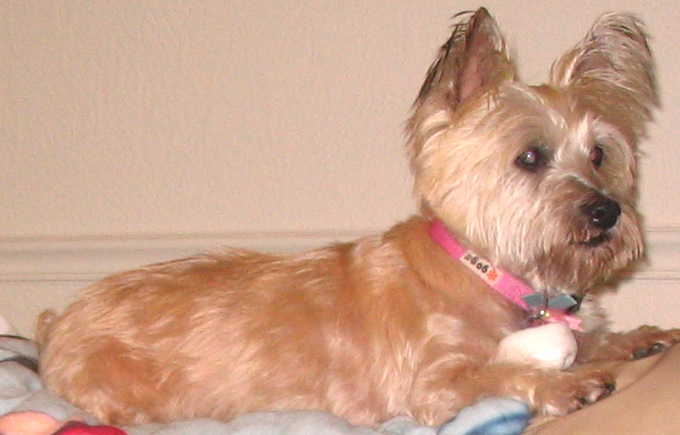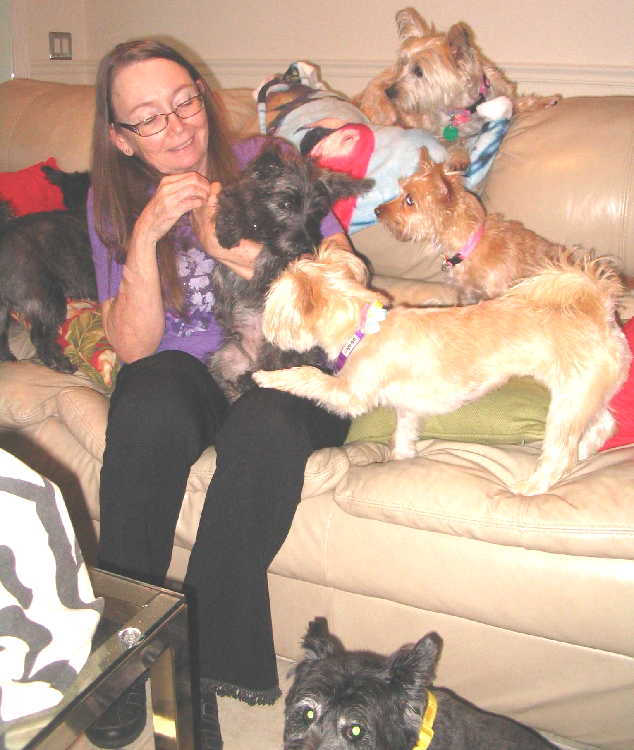 Heather [in orange collar], Bonny [in purple collar; a Jackie Rescue]
& SweeTea [behind Gipsy; a Jackie Rescue] join the party . . .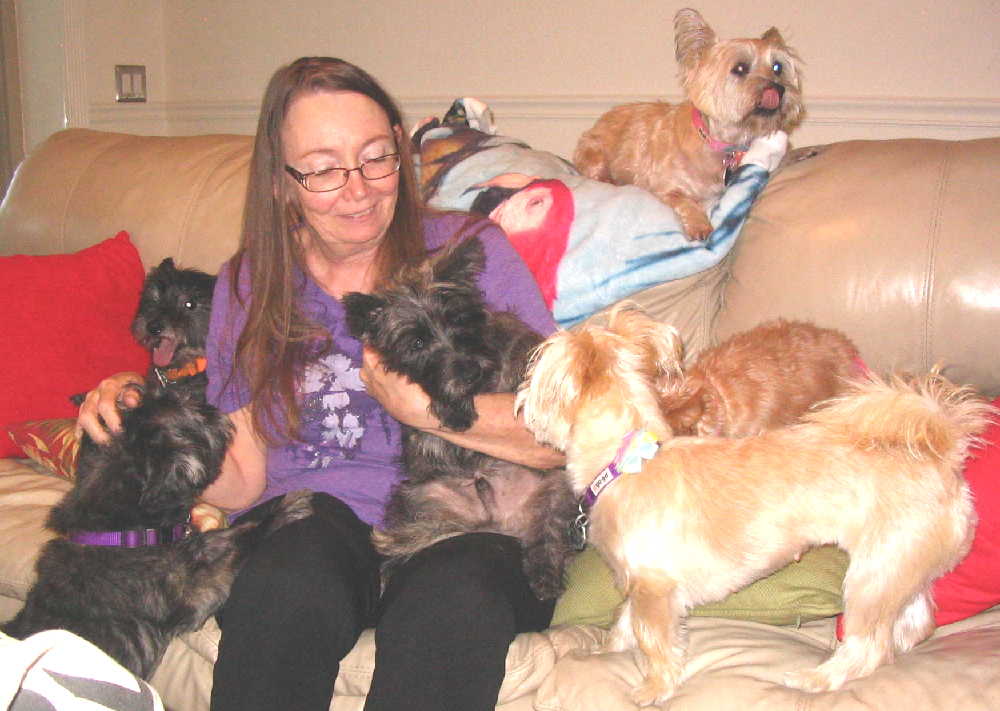 (I'm SO GLAD we bought leather couch and chairs!)

What his hair color is; he badly needs a haircut.


I am taking him in on Rico's grooming appointment tomorrow
to have his nails dremeled; they are needlepoint nails.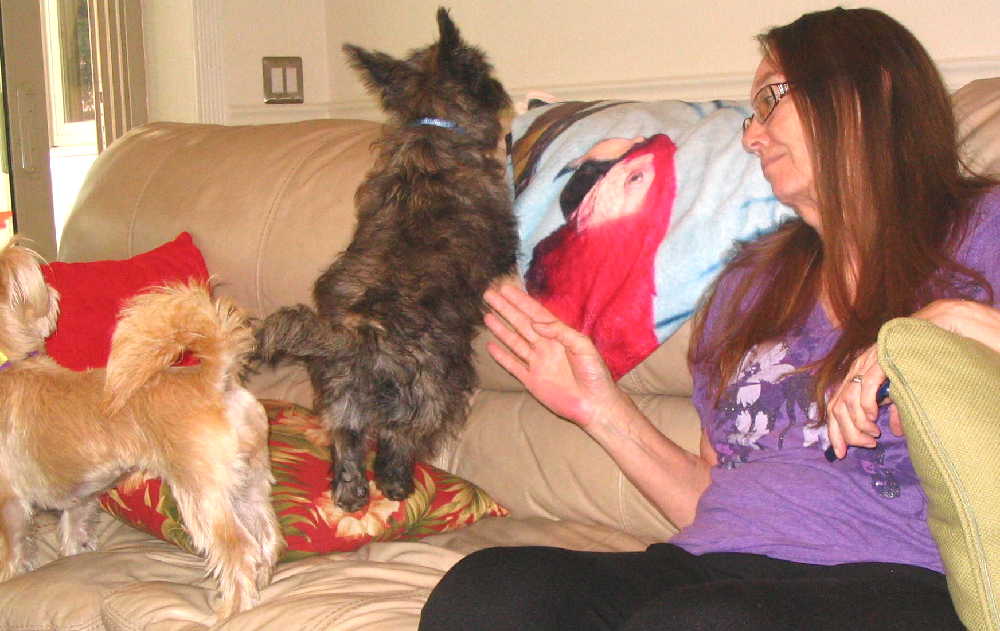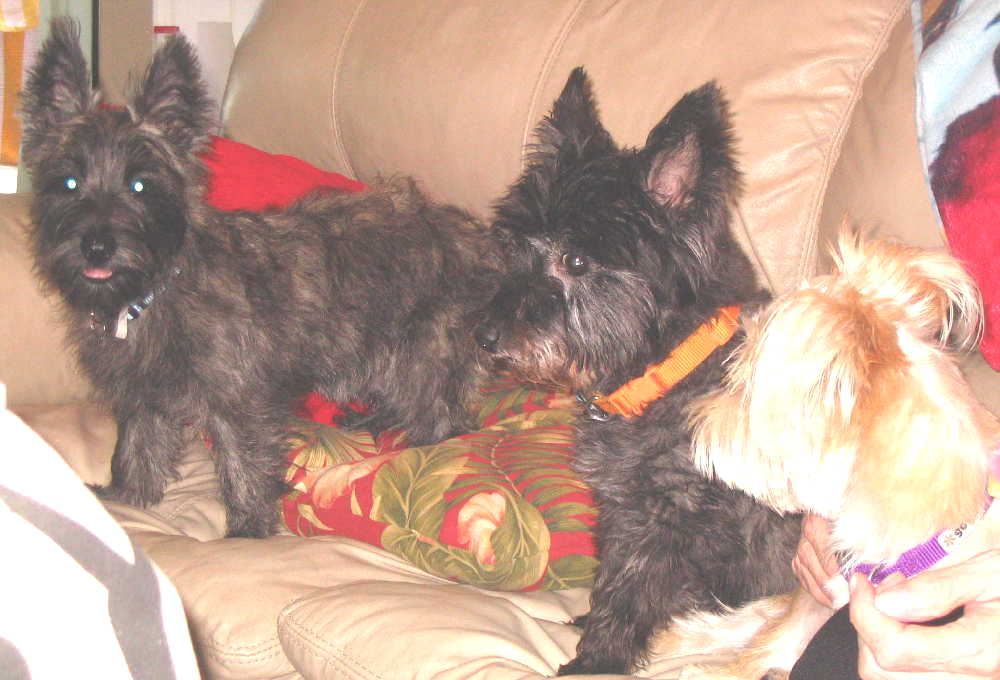 Gipsy knows EXACTLY WHO RESCUED HER . . .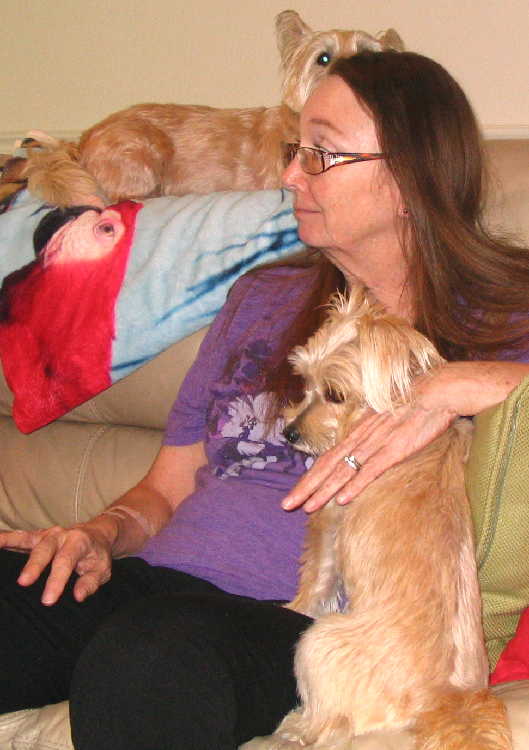 Gipsy can sleep anywhere, any way . . .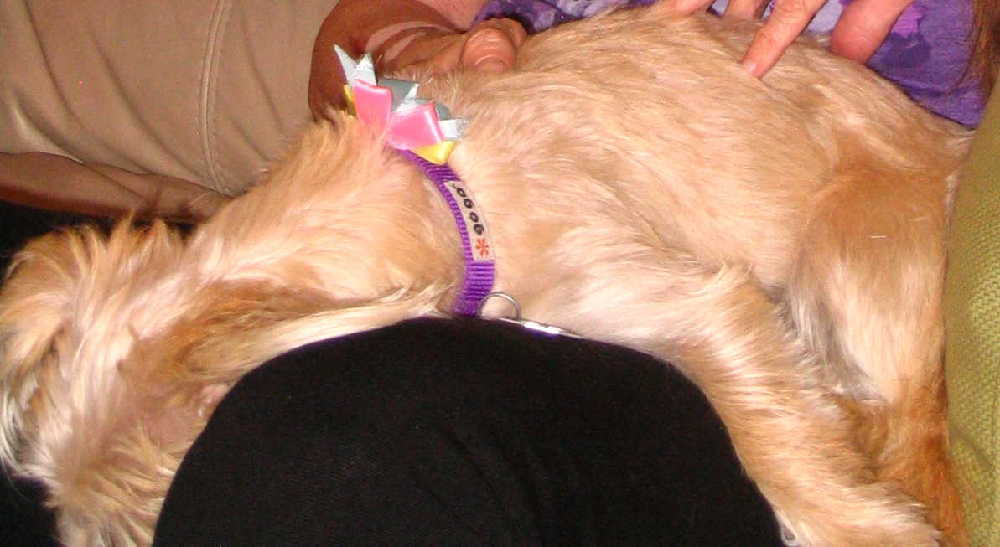 . . . we call her Flopsy; she is boneless.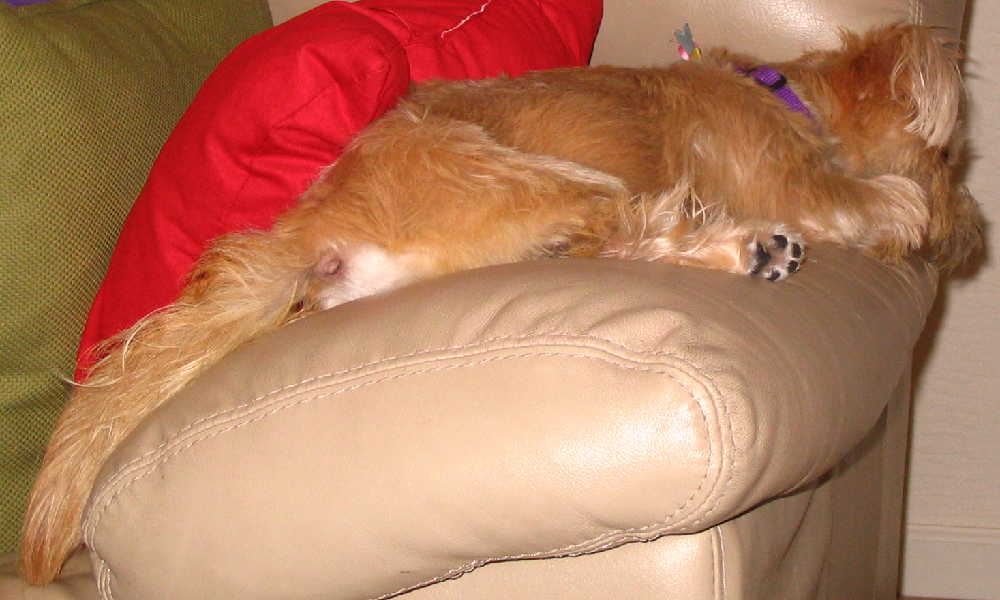 Notice what Jackie is reading . . .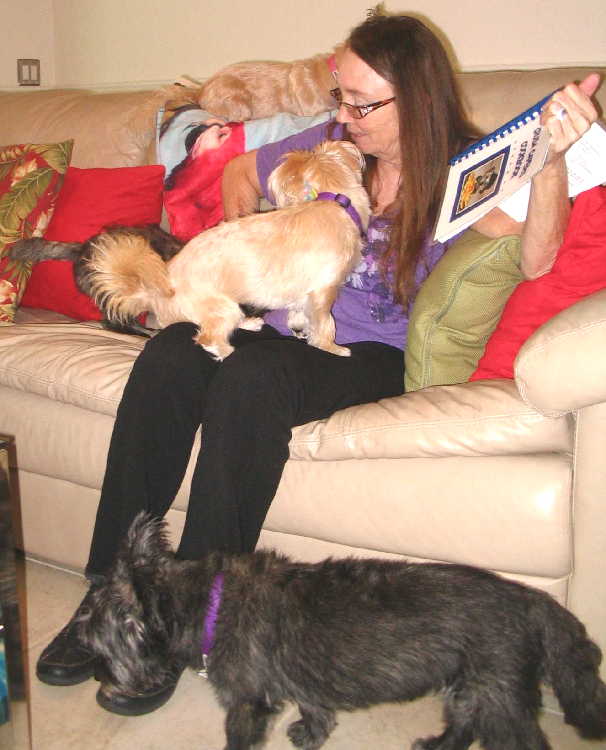 . . . remember the CRUSA CAPERS Cookbook of 2007?