Waggs is seven years old. He's been my foster for awhile now.
He came to me from Happy Tales, a shelter in Franklin, Tennessee.
He was adopted from Happy Tales, and then a couple years later,
the elderly couple that adopted him couldn't care for him any longer.
We have a good relationship with this shelter;
she called me about Waggs right away.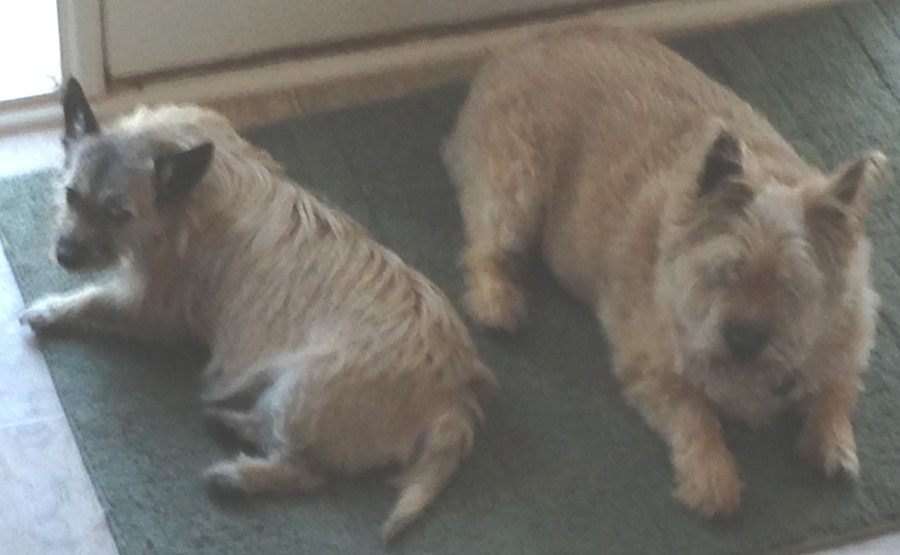 Waggs & his best buddy, Bob

Waggs has epilepsy; I think they had him in some sort
of "trial" for some medication.
They stopped giving him his phenobarbital for his epilepsy,
because they said it made him "too sleepy!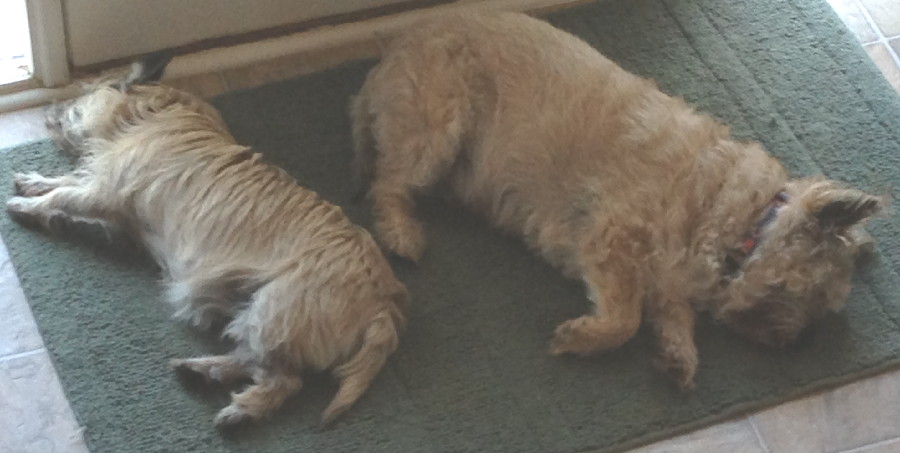 Anyway, took him to my vet. Waggs had terrible skin issues,
which cleared up when he was put on a food without corn.
The vet put him on 45mg of phenobarbital twice a day;
he was still having seizures. They added a potassium pill
he takes once a day, and since then,
he has had a total of four seizures in the last two years.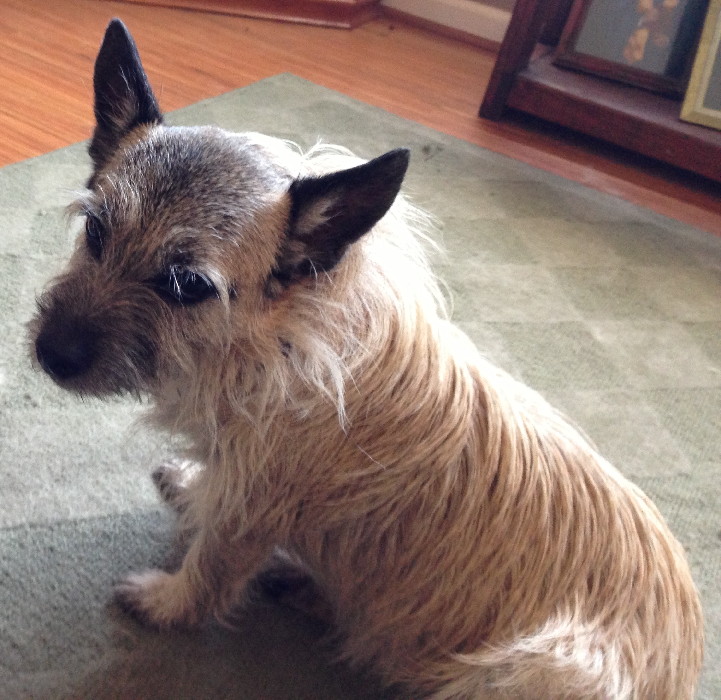 13 June 2013

He was kind of "'tubby" when he came to me;
after putting him on the corn-free & healthy-weight food,
he has lost several pounds in the last two years.
He is a very active little guy who gets along with all the other dogs
in the household - and any that have been here and
been adopted have had no problems with him, either.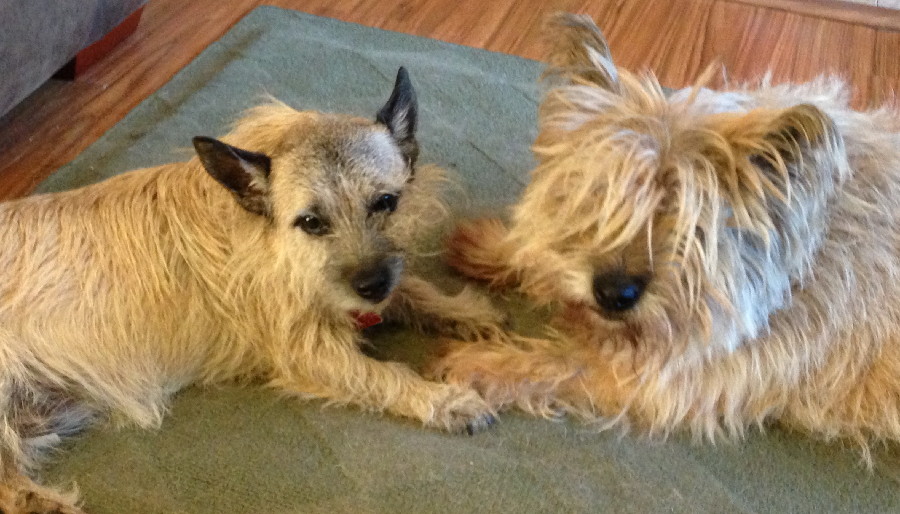 Bob: Don't you worry, little guy;
CRUSA Folks always come thru, and you ll be fine.

He started limping on Monday, 10 June; I took him to the vet on Tuesday.
He has a torn ACL. At this point, my vet has given me an estimate of $1082.
I am going to call tomorrow to see if there is anything left out of the estimate.
BJ said there might be charges for a splint, and possibly blood work.