BONNIE & CLYDE'S GUARDIAN ANGELS ARE . . .











ANDREA DENNINGER & NEAL SKRENES
THE SKRENNINGER SIX-PACK








l to r: CARI (@RB, her In Memoriam is HERE);
DAISY2LEGS (her story is HERE; CHRISSI-ONE-EYE (@RB, her story is HERE);
SANTA NEAL (his travel stories are HERE
RICOBADBOY (his story is HERE);
LUUCEEE YOU GOT SOME 'SPLAININ' TO DO (her story is HERE);
ROSIEVI THE SHY (her story is HERE)





In Memory of MISHA,
who crossed the Rainbow Bridge on 14 September 2001


AIREDALE RESCUE
CRUSA (CAIRN RESCUE USA)
ONE STARFISH REHOMING CONNECTIONS








Click on Misha's picture
to go to her IN MEMORIAM pages.







JIM & PAULA LACKNER
ELWOOD; OLIVER, MISSY, ANNIE (CHEYENNE) & TORY JEAN














CHEYENNE was one of the THREE MUDDERS IN WISCONSIN Rescue Mission;
her story can be read HERE (you won't believe the difference)


ATRA
(AIREDALE TERRIER RESCUE & ADOPTION)








AMY WATERS
FELICIA & AIREY
[Amy crossed The Rainbow Bridge on 2 December 2014]














ATRA
(AIREDALE TERRIER RESCUE & ADOPTION)


JACKIE & TOM McGUINNESS
MAHRI, MR MAC & ELLE
In ENGLAND
They certainly stole my heart. I hope they can find a foster home soon.
Sending healing Zen for Bonnie, homing Zen for Clyde and a few $
to help them on their way.





READ ALL ABOUT
JACKIE'S BOOK,
DIARY OF A BARKING
MAD DOG OWNER,
AND HOW YOUR PURCHASE(S)
CAN HELP CRUSA
HERE











Welsh ELLE
16 MARCH 2013







Airedale MAHRI
16 MARCH 2013





Airedale MR MAC
18 MARCH 2013


VISIT WITH JACKIE & KAYE ROBERTS OF NZ in Summer 2013 HERE
SEE JACKIE RUN WITH THE BIG DOGS in Summer 2012 HERE
FLY LIKE AN EAGLE WITH TOM in Summer 2011 HERE
CRUISE TO NYC WITH JACKIE & TOM in Summer 2010 HERE
EXPERIENCE THE BRIT BLIZ OF 2009 HERE
TOM'S GOT A TIGER BY THE TALE in Spring 2009 HERE
CRUISE THE MEDITERRANEAN WITH JACKIE & TOM in Summer 2009 HERE
CRUISE THE MEDITERRANEAN WITH JACKIE & TOM in Summer 2008 HERE
VISIT THE McGUINNESS WILD BUNCH AT HOME HERE





DONATE SECURELY VIA PAYPAL HERE;
USERNAME IS AML9848@comcast.net
Please specify that your donation is for
BONNIE & CLYDE IN KANSAS


DONATE VIA CHECK
MADE OUT TO ATRA AND SENT TO:
ATRA/BONNIE & CLYDE
1123 VESPER RD
ANN ARBOR MI 48103





If you have donated to BONNIE & CLYDE IN KANSAS
and are not listed, AND/OR if you would like
your dog(s)' pic(s) and/or rescue affiliation
added to your listing, PLEASE email me HERE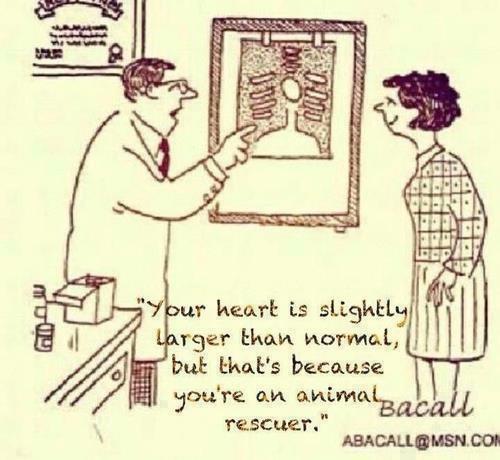 NOT JUST FOR THE HOWLIDAYS!
ITEMS BEING SOLD TO BENEFIT
AIREDALE & CAIRN RESCUE
AROUND THE WORLD ARE NOW LINKED HERE
(NAR ORNAMENTS; SALLY BABCOCK & JANIE MILLER COASTERS;
BOOKS BY JACKIE McGUINNESS, MAUREEN SCOTT & SUE FORRESTER;
*NO* BIRTHDAY CAKE! CARDS, ETC.)


The Airedale can do anything any other dog can do and then whip the other dog.
-- Teddy Roosevelt

If you have a Second-Hand 'Dale and would like
to share her/his story, please e-mail me.

GO BACK TO AIREDALES ON PARADE/SPOTLIGHT ON RESCUE


INTRODUCING MISHA (@RB) & APRIL (@RB)
CARI, RICO, ROSIEVI, DAISY2LEGS & LUUCEEE
Remember to bring along your virtual pooper-scooper!












These Pages Constructed by . . .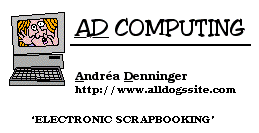 Click on the card to email me


©1996-2015 All rights reserved
Updated 23 JANUARY 2015